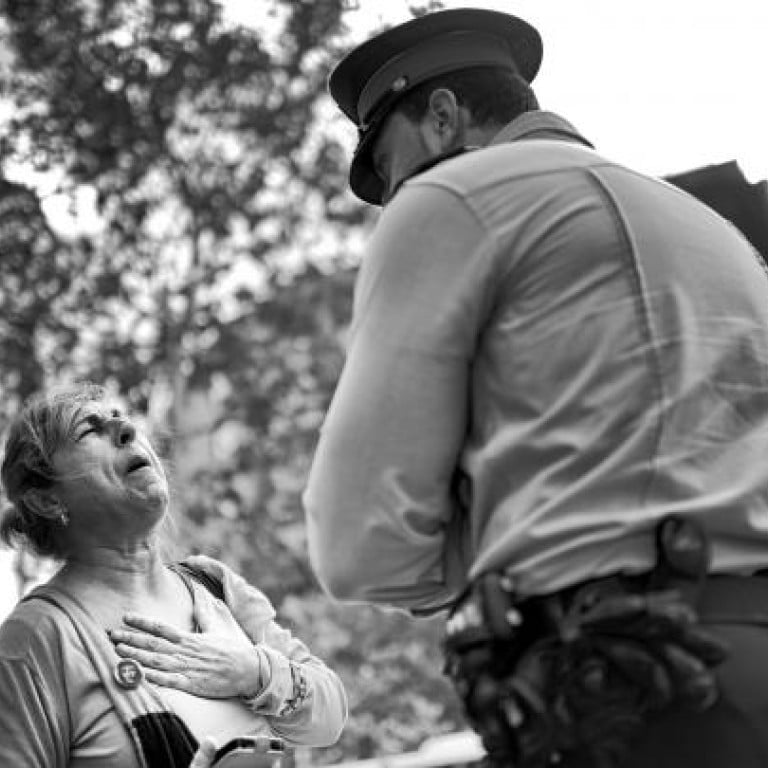 Spanish banks curb evictions after evicted tenants commit suicide
Industry agrees to two-year freeze in cases of extreme hardship after public anger over 'murder' of home-loan defaulters
Spain's banking association has announced it will freeze eviction orders for the next two years in cases of "extreme hardship," after a woman killed herself moments before she was due to be evicted, the second such death in less than a month.
"This cannot be allowed to go on," said Juan Carlos Mediavilla, a judge who attended the scene after Amaia Egana, 53, leapt from her fourth-floor flat in the northern city of Bilbao on Friday. "It's a problem which has been talked about for some time. The time for talk is over and steps must be taken for something to happen."
Within hours of Egana's death noisy protesters had gathered on the streets of Bilbao. Stickers saying "murderers" were fixed to cash machines, while the governing People's party and opposition Socialists pledged to hold an emergency meeting to agree on reforming mortgage laws.
The Spanish Banking Association (AEB) said its members had already agreed with the government last week to suspend eviction cases for two years for those most in need. This showed "the commitment of the AEB's members, for humanitarian reasons and because of their social responsibility, to stop evictions during the next two years in those cases of extreme need", it said in a statement on Monday.
Maria Cumbicus, who has fallen behind on her mortgage payments since she lost her job as a cleaner three months ago, is in danger of joining the list of 400,000 who have been evicted in Spain since a property boom ended in 2008 and the country sank into economic crisis.
"It is just terrible never knowing if you'll be able to get back into your home every time you go out," said Cumbicus, 50, who is from Ecuador, one of many who moved to Spain when its economy boomed but have since fallen on hard times in a country where one in four are on the dole.
Cumbicus's flat on the outskirts of Pamplona was put up for auction in court on Monday morning, but no bids were accepted. She now has 20 days in which to negotiate with the bank and see if she can transfer the property in lieu of payment. Under Spanish law, mortgage holders are still liable for outstanding debts even if they are evicted.
"All these years I've been paying and now I'm going to be on the street,"she said. "Halting evictions is all very well after these suicides, but there is very little you can do on your own unless someone comes to your aid."
Spain's banks have come under fire from protesters and opposition politicians for continuing to carry out evictions even after some received part of a European bailout negotiated by Madrid which could amount to €100 billion (HK$986 billion).
Details of the cross-party deal to reform the mortgage law by decree remain under discussion, but the minister for the economy, Luis de Guindos, said: "No family of good faith should become homeless because of the crisis."
A grass-roots group which has been campaigning to change the law for nearly three years, says a moratorium on evictions would not be enough. "This measure would not affect foreclosures under way and so leave out hundreds of thousands of families still swamped by proceedings. We demand an immediate halt to all foreclosures, as long as they affect first homes and debtors in good faith," the Platform of those Affected by Mortgages (PAH) said in a statement.
The United Police Union said it would back any member who conscientiously objected to enforcing evictions. "We're not robots, we're human beings and this is like the soldier in a firing squad who refuses to shoot, even knowing he will take the place of the one to be shot," said secretary general Jose Manuel Sanchez.
This article appeared in the South China Morning Post print edition as: Evictions curbed after suicides