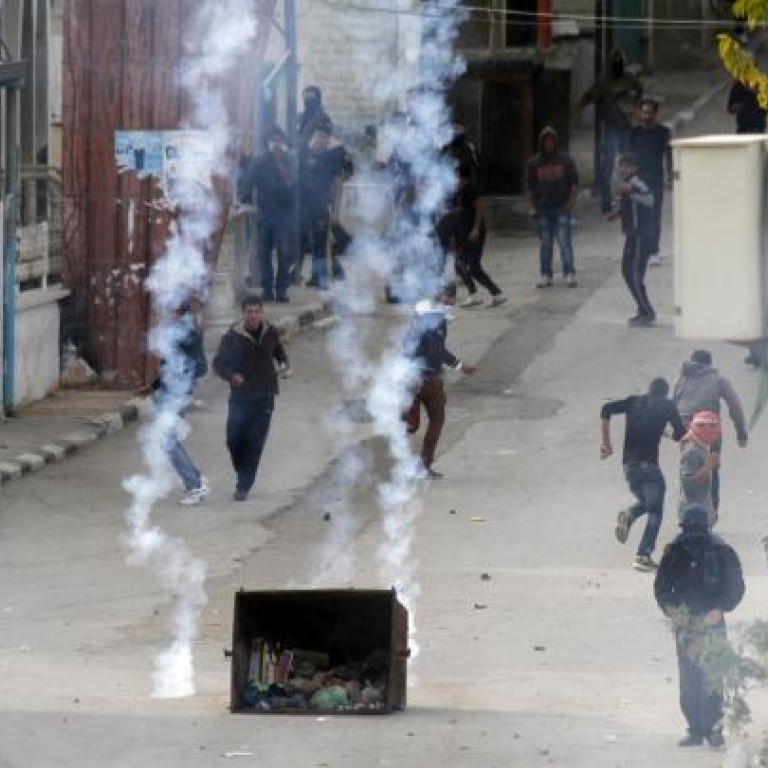 Protests across Middle East over Israeli air attacks on Gaza
Thousands of people across the Middle East protested yesterday against Israel's aerial bombardment of the Gaza Strip, with some chanting "death to Israel" and others calling for the bombing of Tel Aviv.
In Cairo, several thousand protesters gathered outside Al-Azhar mosque after weekly Muslim prayers and chanted "we will go to Gaza in our millions", swearing to "sacrifice ourselves for you, Palestine".
"It's the least we can do," protester Ahmed Selim said. "We need to show Israel our anger."
In the central West Bank city of Ramallah, more than 1,000 protesters shouted slogans of support for Gaza's Hamas rulers and waved the Islamist movement's green flag.
"Hamas, bomb Tel Aviv!" they chanted, a day after a rocket from Gaza just missed the city.
In Lebanon, thousands turned out for demonstrations in Palestinian refugee camps in the north and south of the country in outrage at the assault, echoing the calls from Ramallah.
Demonstrations in Tehran and 700 other Iranian cities after Friday prayers, called for by the authorities, saw crowds chanting "death to Israel" and "death to America", according to news agency Isna.
"One must salute the Palestinians' popular resistance and the response they have given to the Zionist regime," Ayatollah Ahmad Khatami said at the prayers in Tehran, the Irna news agency reported.
In Tunis, 3,000 to 4,000 people demonstrated after Friday prayers in the centre of the capital in protests called by the ruling Islamist party Ennahda.
"Gaza, symbol of freedom" and "struggle for independence", they chanted on a march from the Fatah mosque to Human Rights Square.
This article appeared in the South China Morning Post print edition as: Fury in Mideast over Israeli attacks