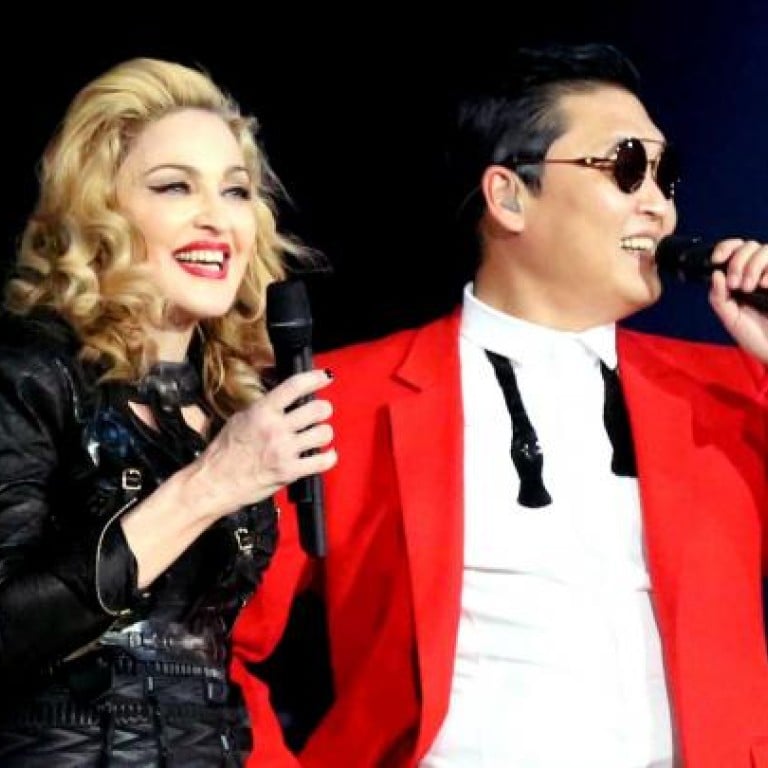 The staying power of 'Gangnam Style'
President Obama, the mayor of London, China's top dissident artist and Madonna -- every time someone signals the death of "Gangnam Style," another high-profile figure pops up to keep the phenomenon alive.
In the four months since the music video by South Korean rapper Psy went viral on YouTube, it has been name-checked and imitated by an impressive roster of global notables from world leaders to sports stars and business tycoons.
And the public has joined in with tens of thousands turning out for giant flash mob performances of Psy's horse-riding dance in cities like Paris and Rome.
While many believe Gangnam Style will ultimately prove to be a one-hit wonder, the song has shown surprising staying power and an unlikely ability to penetrate international corridors of power.
UN Secretary General Ban Ki-moon called it a force for world peace. On the morning of the US presidential election, Barack Obama told a local radio station that he was confident he could match Psy's dance moves.
"But I'm not sure that the inauguration ball is the appropriate time to break that out. Maybe do it privately for Michelle," he said.
British Prime Minister David Cameron and London Mayor Boris Johnson performed a joint Gangnam Style dance spectacular for their wives in September during a private gathering in the premier's country retreat Chequers.
Johnson went on to reference the event in his keynote speech to the ruling conservative party's annual conference.
If politicians have appropriated the song in an effort to boost their populist credentials, others have used it to drive home an anti-establishment message -- most notably renowned Chinese dissident artist Ai Weiwei.
Banned from travelling abroad, Ai posted a Gangnam Style dance parody on YouTube, during which he brandished a set of handcuffs in a clear reference to Beijing's efforts to silence his outspoken views.
The video was removed by China's Internet censors, prompting the Indian-born British sculptor Anish Kapoor to gather 250 art world luminaries at his London studio this week to film their own Gangnam video in support of Ai.
"Yes, it is desperately silly, but what is the paradigm of the artist? The artist does stupid things with serious intent," Kapoor said.
Silly or not, Psy's influence has spread to some of the world's most famous academic institutions.
Earlier this month, the 34-year-old rapper was invited to follow the likes of Ronald Reagan and the Dalai Lama in addressing the 189-year-old Oxford Union club at Oxford University.
And a Gangnam Style video parody made by students at the Massachusetts Institute of Technology, featured cameos by Eric Lander, one of the principle leaders of the Human Genome Project, and Noam Chomsky.
"Oppan Chomsky Style," the 83-year-old father of modern linguistics deadpanned into the camera while sipping a cup of coffee.
For some commentators, it has all become a bit too much.
"Can anyone kill Gangnam Style?" Britain's Guardian newspaper asked recently.
After Google chairman Eric Schmidt gave a rather awkward horse-riding performance during a visit to Seoul, Time magazine declared the Gangnam Style craze "officially over" -- but that was way back in September.
If anything, Psy has since gone from strength to strength -- gaining the ultimate showbiz accolade this week by performing a mash-up of Gangnam Style with pop icon Madonna during her concert at New York's Madison Square Garden.