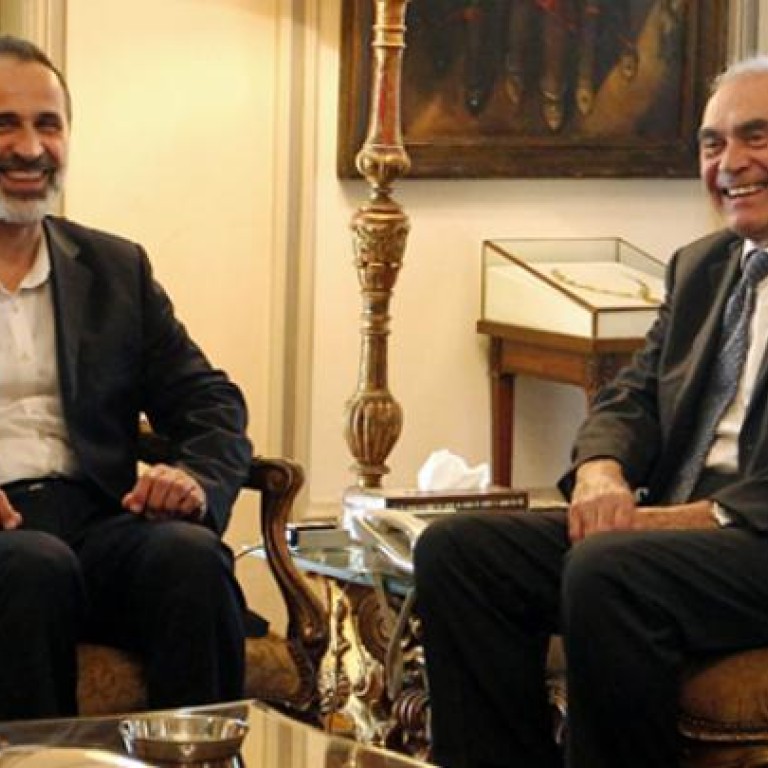 Syria opposition plans Egypt HQ
A newly formed Syrian opposition bloc that has received Arab and international backing is to be based in Egypt, its head Ahmed Moaz al-Khatib told the official MENA news agency on Monday.
"It has been decided that the Syrian National Coalition will have its headquarters in Egypt," Khatib was quoted as saying after talks with Egyptian Foreign Minister Mohammed Kamel Amr.
Amr said Egypt was willing to "offer any assistance to the coalition in the coming phase".
The National Coalition was formed last week after extensive talks in Doha, Qatar, one of the six Gulf states that have officially recognised it as the representative of the Syrian people, along with France and Turkey.
The Arab League has recognised the alliance as "the legitimate representative of the Syrian opposition".
The coalition aims to present a united front to the international community and is lobbying for weapons and cash to help it topple the regime of Syrian President Bashar al-Assad.
But the main Islamist rebel groups in Aleppo, a key frontline in Syria's civil war, has rejected the bloc and instead called for an Islamic state.
Khatib said the coalition – which brings together 14 groups including the powerful Syrian National Council – would work to include all the holdouts.
He said the National Coalition would be holding a meeting in Cairo "within 10 days" and "we will listen to our brothers who have not joined this coalition".
"Many positive steps have been taken... we will communicate with our brothers who have reservations for further cooperation for the sake of the Syrian people," Khatib said.
The conflict in Syria has claimed upwards of 39,000 lives since it broke out more than 20 months ago, according to the Syrian Observatory for Human Rights.