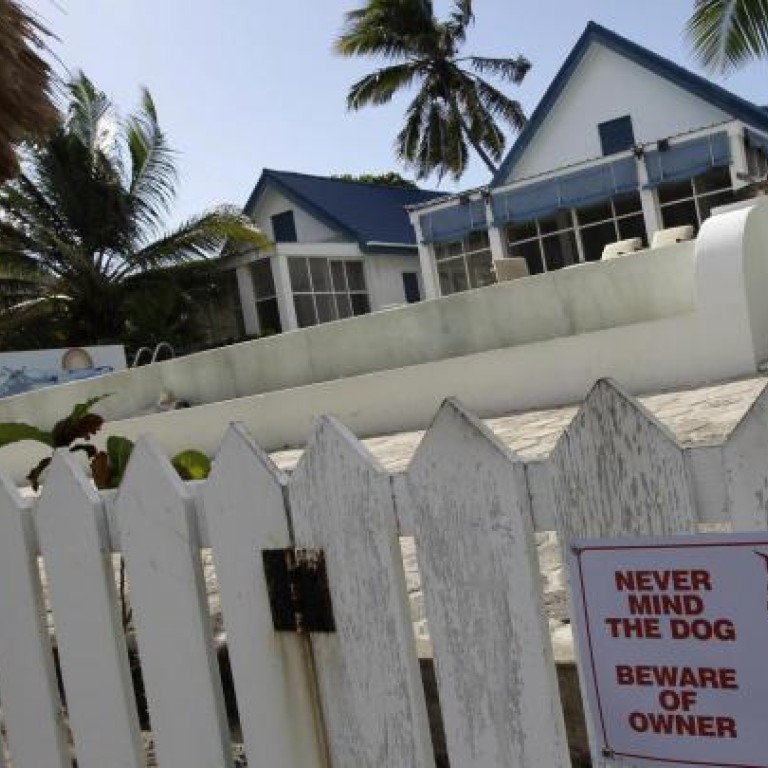 Fugitive John McAfee fools police with disguises
Wanted over the death of a neighbour, software millionaire claims disguises have tricked police
Fugitive software company founder John McAfee says he is hiding in plain sight in Belize, wearing various disguises as he watches police and reporters stake out his home, and blogging about it.
In the latest twist in the highly publicised case, McAfee has started his own blog, in which he describes life on the run after police in Belize called him a "person of interest" in the death of fellow American Gregory Viant Faull and asked him to turn himself in for questioning.
In phone interviews, McAfee has never said where he was hiding. But in his blog this week, he claims to have disguised himself as a street hawker and a foul-mouthed German tourist. He claims he approached an Associated Press reporter outside his home on the Caribbean island of Ambergris Caye, and almost sold the reporter a wood carving.
The former tech-company founder has talked about his case with reporters via e-mail, in mobile phone calls from undisclosed locations, and now in his blog, "Who is McAfee? The official blog of John McAfee", which he launched at the weekend.
"Anyone who would like to read the blog and check out the references, will understand my reluctance to turn myself in," he said, referring to his distrust of the Belize government and particularly its gang-suppression unit. McAfee also described life as "very fearful" and said it has "not been comfortable".
But in a blog post on Monday, he described it in almost fanciful terms, detailing how he donned a far-fetched disguise and watched as police searched his house and reporters gathered.
"I stuffed my cheeks with chewed bubble gum stuck to the outside of my upper and lower molars, making my face appear much fatter," he said.
"I darkened and browned my front teeth. I wore an old, ragged long-sleeve shirt. I donned an old Guatemalan-style shawl and carried a bag containing Guatemalan woven goods."
McAfee, 67, claims even police did not recognise him as he watched them at his home.
Faull was shot in early November. McAfee acknowledges that Faull had complained about his dogs, which were poisoned shortly before Faull's death, but he denies killing him.
McAfee, the creator of the anti-virus program bearing his name, has led a life of eccentricity since he sold his software company in the early 1990s.
This article appeared in the South China Morning Post print edition as: Fugitive McAfee says he is hiding in public sight