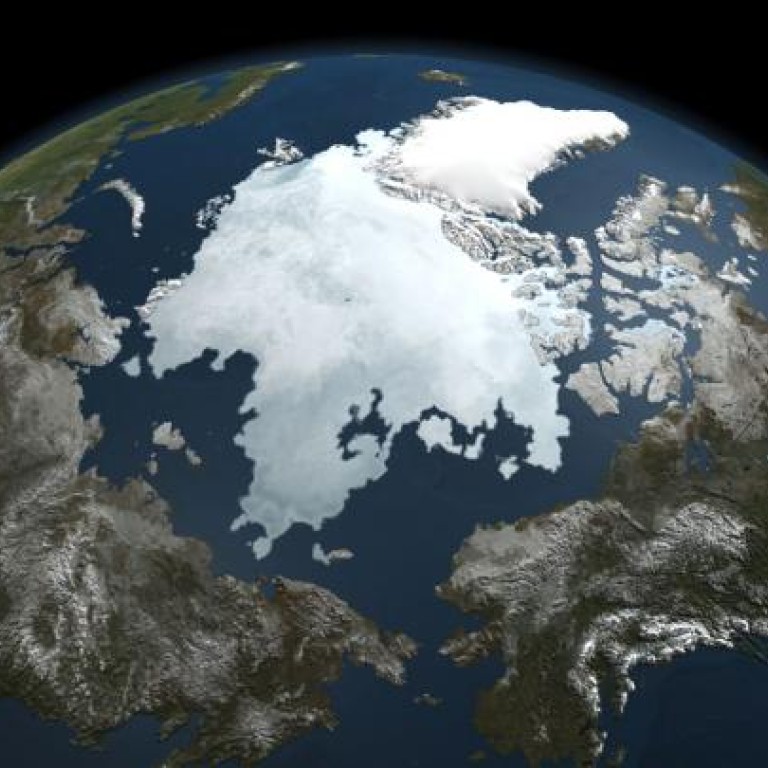 2012 marked by extreme weather and Arctic ice melt, UN says
Extreme temperatures, drought, floods and the unprecedented loss of Arctic ice marked global weather this year, boosting concerns at the march of climate change, the World Meteorological Organization (WMO) said on Wednesday.
"Climate change is taking place before our eyes and will continue to do so," WMO chief Michel Jarraud said, unveiling a weather report that coincided with fresh negotiations on a UN treaty to curb greenhouse gases.
January-October this year was the ninth warmest such period since records began in 1850, the WMO said.
The global land and ocean surface temperature over these 10 months was about 0.45 degrees Celsius above the 1961-1990 average of 14.2 degrees, it said.
"Notable extreme events were observed worldwide, but some parts of the northern hemisphere were affected by multiple extremes," it said, highlighting these episodes:
Heat waves hit the United States, which registered 15,000 new daily temperature records in March alone, as well as southern Europe, much of Russia and northwestern Asia.
Drought gripped many countries, notably affecting some 9.6 million people in China's Yunnan and Sichuan provinces.
Flooding struck many parts of western Africa and the Sahel between July and September, affecting nearly three million people and killing at least 300.
In western Russia's Krasnodar region, July floods killed nearly 200 people and caused property damage worth US$630 million.
Parts of southern China experienced their heaviest rainfall in the last 32 years in April and May.
Storms left a trail of damage in the Caribbean and US East Coast as the Atlantic basin experienced an above-average hurricane season for the third year in a row.
A total of 19 tropical storms have hit so far, 10 of them hurricanes, the WMO said.
New York Governor Andrew Cuomo on Monday estimated superstorm Sandy's costs at more than US$60 billion for New York and New Jersey alone.
The effects were "far more important than (similar hurricanes) 100 years ago," Jarraud said, pointing out that sea levels today are 20 centimetres higher, allowing water to penetrate deeper inland on a storm surge.
The WMO also raised the alarm over unprecedented melt of Arctic sea ice, confirming data published in September by the US National Snow and Ice Data Centre.
Arctic sea ice cover shrank to just 3.4 million square kilometres at its annual low point on September 16 -- 18 per cent less than the previous record low in 2007.
The new record was also 49 per cent below the 1979-2000 average, corresponding to an additional ice loss of nearly 3.3 million square kilometres -- about the size of India, the WMO said.
"In August, the Arctic sea ice lost an average of nearly 92,000 square kilometres of ice per day -- the fastest observed loss for the month of August on record," the report said.
It pointed to Greenland, whose land-based ice melt is considered particularly serious since it can hike sea levels, saying it registered an all-time heat record for May, when the mercury soared to 24.8 degrees. 
Both the Arctic and the Greenland icesheet appeared to be melting "somewhat faster" than predicted five years ago, Jarraud said, adding that "the trend is not only continuing but accelerating."
He cautioned that the higher temperatures came despite the cooling influence of the La Nina weather phenomenon in the tropical Pacific Ocean at the beginning of the year.
Addressing a familiar question, Jarraud acknowledged that it was hard to attribute any single extreme weather or temperature phenomenon to global warming.
But such events are "not incompatible with global warming" and are "likely to be a consequence of it," he said.
The WMO report, on preliminary weather data for this year, coincided with the annual UN climate talks, taking place this year in Doha, Qatar.