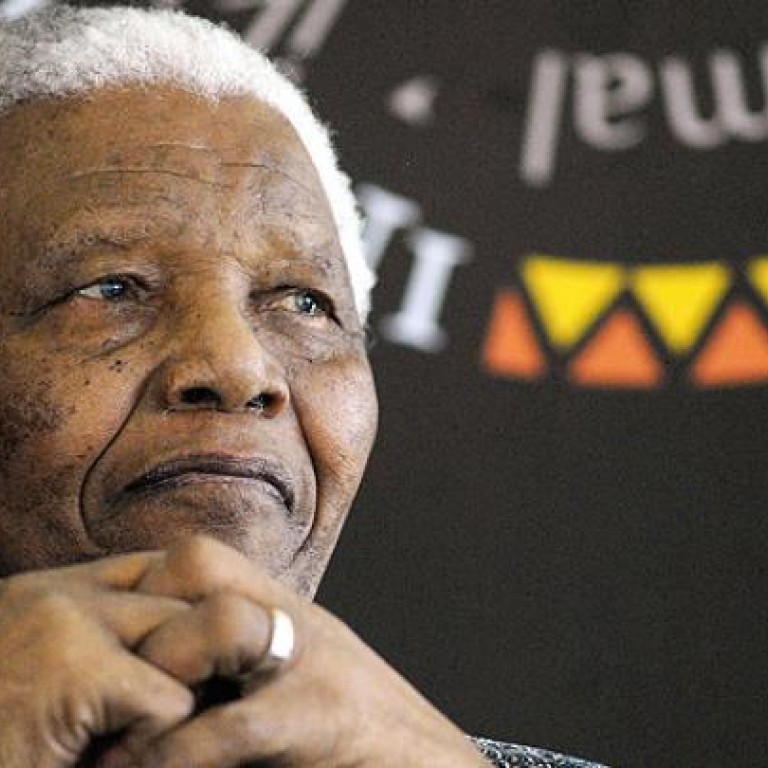 Mandela responding to treatment for lung infection
Nelson Mandela has a lung infection but is responding to treatment, the South African government said on Tuesday, as the revered anti-apartheid icon spent his fourth day in hospital.
"Doctors have concluded the tests, and these have revealed a recurrence of a previous lung infection, for which Madiba is receiving appropriate treatment, and he is responding to the treatment," said a statement from President Jacob Zuma's office.
Mandela was previously hospitalised for an acute respiratory infection in January last year, when he was held for two nights for treatment. He was released in a stable condition for home-based care and intense medical monitoring.
The 94-year-old former president of South Africa has had longstanding lung problems.
While serving his 27-year prison term, Mandela was diagnosed with early stage tuberculosis in 1988 after being admitted to hospital in Stellenbosch with a bad cough and weakness and having complained of dampness in his cell.
Two litres of fluid were drained from his chest and he spent six weeks recuperating in the hospital before being transferred to a private clinic near his mainland Cape Town prison where he was the facility's first black patient.
Mandela was at the weekend flown from his rural home village of Qunu to a military hospital in Pretoria where he has been undergoing tests.
Government officials have sought to calm fears around his health saying he does not face immediate danger.
Showing signs of calm, his family has also spoken for the first time saying it is not easy to see him ageing and losing the so-called "Mandela-magic" touch as he grows old.
His wife, Graca Machel, told a local television network that it was painful to see the nonagenarian "ageing".
"I mean, this spirit and this sparkle, you see that somehow it's fading," she told eNews Channel Africa (eNCA).
"To see him ageing, it's something also which pains you. You understand and you know it has to happen," said Graca.
Mandela's grand-daughter Ndileka told the same TV network that, affectionately known by South Africans as Madiba, has taken to accept his condition.
"I think he takes it in his strides, he has come to accept that it's part of growing old, and it's part of humanity as such. At some point you will be dependent on someone else, he has come to embrace it," she said.
Defence Minister Nosiviwe Mapisa-Nqakula visited Mandela on Monday and said the revered statesman was "doing very, very well".