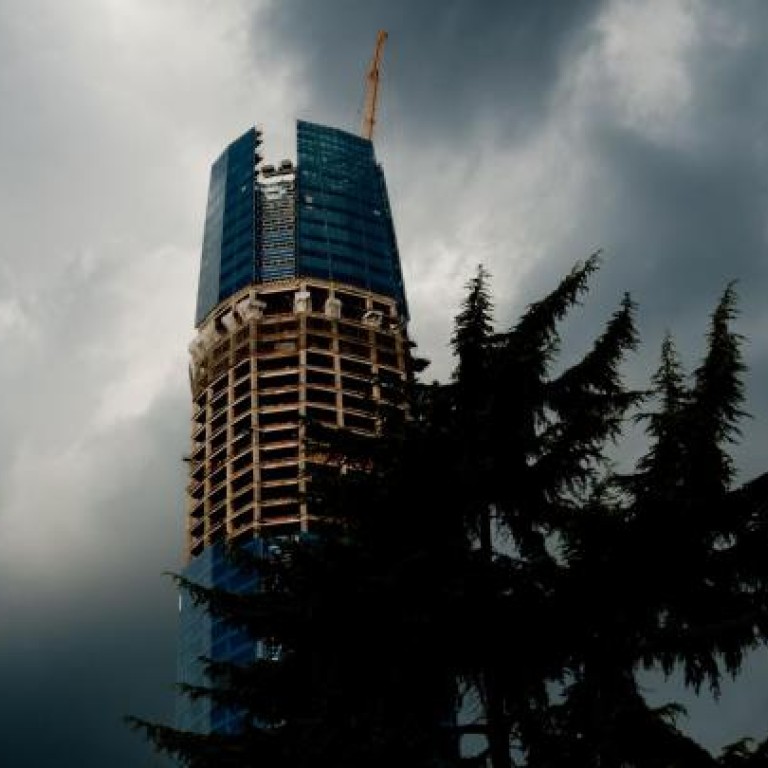 Santiago's Gran Torre skyscraper viewed with foreboding
70-storey monster dwarfs rest of Chile's capital, and could worsen traffic jams
The skyline of Chile's capital has been altered over the past year by a skyscraper - the tallest in South America and one so towering it casts a shadow nearly two kilometres long.
The 70-storey Gran Torre Costanera Centre overwhelms the view of a city founded in 1541 by Spanish conquistadors and which remains proud of its colonial-era buildings.
Workers completed the top floor of the nearly US$1 billion structure in February, and in March tenants are expected to start moving in.
The 300-metre tall Gran Torre is shorter than New York's Empire State Building (443 metres) and less than half the size of the world's tallest building, Dubai's Burj Khalifa (828 metres). But it is taller than even some of the Andean hills surrounding Santiago.
A shopping mall has risen next door and other skyscrapers - two hotels and an office building - are going up nearby.
The Gran Torre was built to withstand earthquakes - Chile, located on the Pacific Ring of Fire, is especially prone to powerful quakes. The building came through with flying colours in February 2010, surviving the 8.8-magnitude quake that devastated much of south-central Chile with no structural damage.
Residents and city planners complain that people going to and from the complex will generate massive traffic jams and gridlock in an already tightly packed city. Once the edifice is completed, there will be nearly 700,000 square metres of space available, built on 47,000 square metres of land. Planners estimate there will be some 240,000 people going to and from the site each day.
"We're talking about 5 per cent of the city circulating within a few square kilometres," complained architect and urban planner Julio Hurtado.
The Gran Torre is located in the heart of Santiago's financial district. It was designed by Cesar Pelli, the Argentine architect who designed the 452-metre tall Petronas Towers in Kuala Lumpur.
Its owner, German-born supermarket magnate Horst Paulmann, once gushed that the site will be for Santiago what the Eiffel Tower is for Paris - a comparison that raised eyebrows, if not sniggers.
The Gran Torre is emblematic of a country with strong economic growth but where the wealthiest 10 per cent have income 35 times that of the poorest 10 per cent.
This article appeared in the South China Morning Post print edition as: Shadow ofnew towerlooms forSantiago