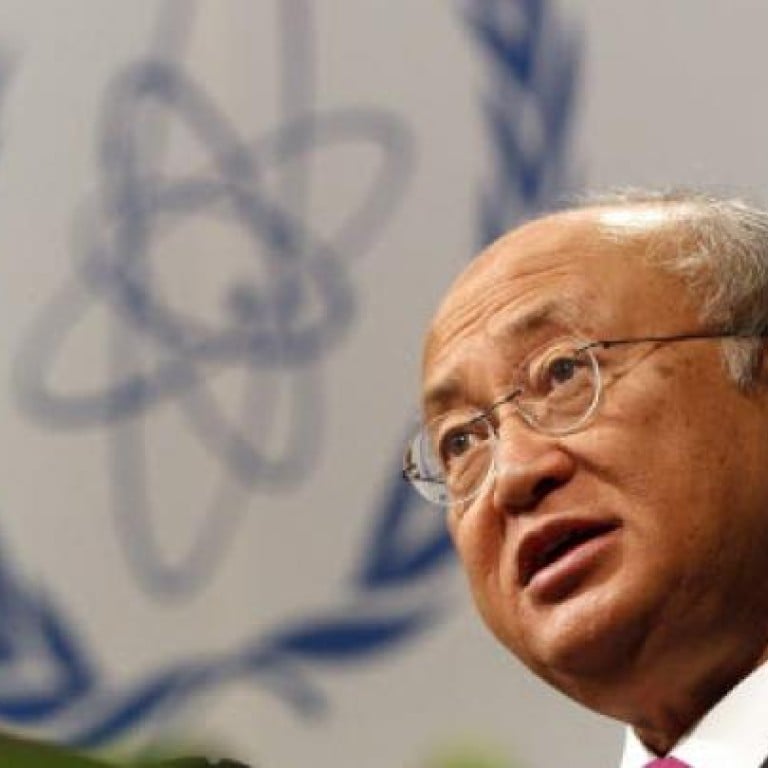 UN meeting to focus on deadlocked Iran talks
Deadlocked talks with Iran will be in focus at a meeting of the UN nuclear agency's board from on Monday, together with a possible new term for director general Yukiya Amano.
Western powers, however, are expected to refrain from upping the ante against Tehran at the meeting in Vienna in order not to jeopardise parallel diplomatic efforts by six world powers, diplomats said.
"My own instinct is that there won't be an Iran resolution," from the 35-nation International Atomic Energy Agency board of governors, one diplomat said. "But it's not definite yet."
This is despite the fact that Iran refuses to give the IAEA access to sites, documents and scientists involved in what the agency suspects were efforts, mostly in the past but possibly ongoing, to develop nuclear weapons.
More than a year of meetings, the latest on February 13 in Tehran, have failed to agree on a so-called "structured approach" to address these allegations.
The agency also conducts regular inspections of Iran's declared nuclear sites and its quarterly reports routinely outline advances in its atomic programme in spite of UN Security Council resolutions calling for a suspension.
The latest report, issued February 21, said that Iran had begun installing at its Natanz plant more advanced centrifuges to speed up uranium enrichment, a process at the heart of the international community's concerns.
Enriched uranium can be used for peaceful purposes but also, in highly purified form, in a nuclear weapon. Iran denies this is its aim.
Tehran says that the IAEA's conclusions about the "possible military dimensions" of its programme are based on flawed information from Western and Israeli spy agencies, information that it says it has not been allowed to see.
At a stormy IAEA board meeting in November, Iran's envoy Ali Asghar Soltanieh said that no "smoking gun" had ever been found and that the West wants to hijack the IAEA for its own ends.
The US envoy shot back that Washington would seek in March to convince the IAEA board to report Iran to the UN Security Council if no "substantive cooperation" had begun over the IAEA's probe.
But in view of apparent tentative progress made at talks in Kazakhstan last Tuesday and Wednesday between Iran and six world powers, the United States and its allies in Vienna appear to have rowed back from this threat.
Those talks saw the P5+1 - the US, China, Russia, Britain, France and Germany - sweeten an offer made to Iran last year, scaling back some of their demands and offering more relief from sanctions.
Technical experts from both sides are meant to begin thrashing out the details on March 17-18 in Istanbul before chief negotiators return to Almaty on April 5-6.
Western countries were meanwhile hoping that in the closed-door meeting, scheduled to last four days, the IAEA board would approve Amano being given a second four-year term.
The 65-year-old Japanese is the only candidate but formal board approval might be delayed until June or even September -- his current term runs to December -- if any countries have misgivings.
US diplomatic cables from 2009 published by WikiLeaks said Amano was "solidly in the US court on every key strategic decision" and "DG of all states, but in agreement with us."
This irked some countries who feared Amano was a US stooge, as did his decision to publish in November 2011 a detailed analysis of the IAEA's information on Iran's suspected past weaponisation work.
His predecessor Mohamed ElBaradei, who had a distinctly less cosy relationship with Washington, said in his autobiography that he resisted for years "behind-the-scenes" US, French, British and German pressure to publish such a summary.