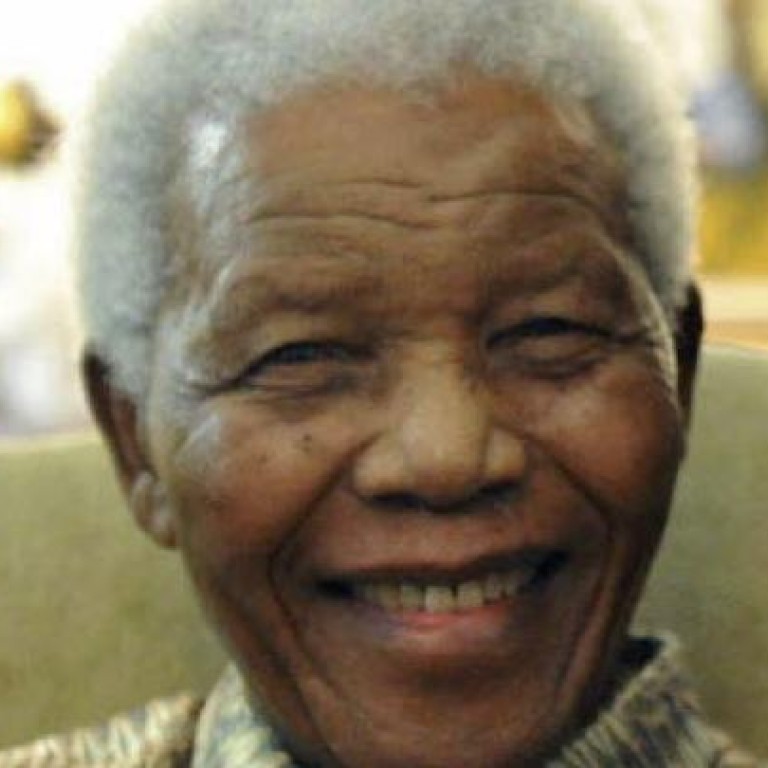 Mandela responding positively to treatment
Nelson Mandela was responding positively to treatment on Thursday after being readmitted to hospital with a lung infection, the latest health scare for the revered anti-apartheid icon.
President Jacob Zuma sought to reassure South Africans that Mandela was in good hands as doctors reported some progress in his treatment.
"The country must not panic, Madiba is fine," Zuma told the BBC, referring to South Africa's first black president by his clan name.
The 94-year-old was hospitalised just before midnight on Wednesday and is expected to spend a second night in care.
"The doctors advise that former president Nelson Mandela is responding positively to the treatment he is undergoing for a recurring lung infection," Zuma's office said in a short statement.
The Nobel peace laureate was conscious when he was admitted, presidency spokesman Mac Maharaj told AFP.
But it is the second time this month that Mandela has spent the night in hospital, after a stint to undergo checkups, which followed a nearly three-week stay in December.
Then Mandela was treated for another lung infection and for gallstone surgery, after which he was released for home-based care.
The series of hospitalisations has seen an outpouring of prayers, but has also seen South Africans come to terms with the mortality of their national hero.
"In Zulu, when someone passes away who is very old, people say he or she has gone home. I think those are some of the things we should be thinking about," Zuma said.
Mandela is idolised in his home nation, where he is seen as the architect of the country's peaceful transition from racialist police state to hope-filled democracy.
Nearly twenty years after he came to power he remains the unifying symbol in a country that is still riven by racial tensions and deep inequality.
Recent labour unrest, high-profile crimes, grinding poverty and corruption scandals have effectively ended the honeymoon enjoyed after Mandela ushered in the "Rainbow Nation."
"He is the voice that holds the country together," said Kasturi Pandaram in Durban, reacting to news of Mandela's hospitalisation.
"He's been a stalwart and I think if anything should happen to him now, with the state the country is in, I think it's going to fall apart," she said.
While Mandela the symbol bestrides South African politics, the man has long since exited the political stage and for South Africa's overwhelmingly young population he is a figure from another era.
He has not appeared in public since South Africa's football World Cup final in 2010, six years after retiring.
Still, his nearly life-long struggle against apartheid resonates.
"We are deeply concerned with Nelson Mandela's health - he is a hero, I think, to all of us," US President Barack Obama said as he met four leaders from sub-Saharan Africa at the White House.