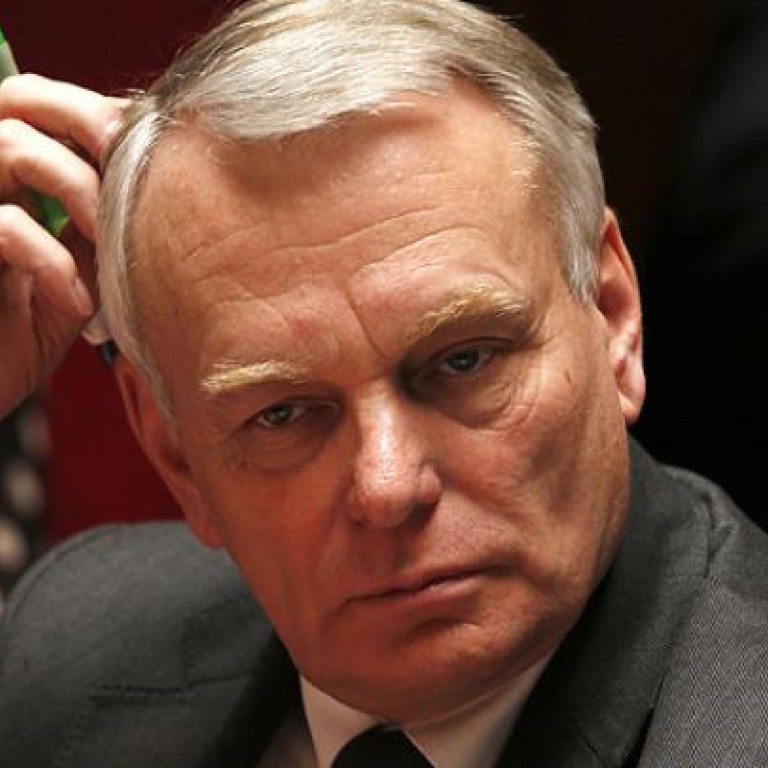 French ministers ordered to publish assets within days amid tax fraud scandal
French prime minister issues order and promises new rules on transparency in bid to limit damage of tax fraud scandal
France's Socialist government said it had ordered ministers to declare their assets publicly within days, as it seeks to limit the damage from a tax fraud scandal involving a former minister.
Prime Minister Jean-Marc Ayrault announced that ministers would have until April 15 to publish details of their assets as part of a package of new financial transparency measures.
The government would also put forward a law on financial transparency among ministers and other top officials by April 24, with plans for it to be adopted by the summer, he said.
The move comes as President Francois Hollande's government scrambles to contain a scandal surrounding former budget minister Jerome Cahuzac, who was charged with tax fraud last week after admitting to having an undeclared foreign bank account.
Ayrault said in a statement on Monday that measures to boost financial transparency would be presented to a cabinet meeting today, and that he would meet with the speakers and faction chiefs of the lower and upper houses of parliament the following day.
"The prime minister is preparing … a package of measures to ensure complete transparency on the assets of politicians and staff working with ministers, the president and the prime minister," the statement said.
Measures would also be taken to "more severely punish breaches of the financial law and ethics and integrity rules, and to strengthen the fight against tax fraud and tax havens".
Hollande's government has been shaken by the scandal, which erupted last Tuesday after Cahuzac - once in charge of tackling tax evasion - admitted to investigators that he had a foreign account containing some €600,000 (HK$6 million).
Cahuzac - who quit on March 19 after prosecutors opened a probe into the account, revealed by the Mediapart website in December - had repeatedly denied its existence to Hollande, in parliament and in media interviews.
Critics have rounded on Hollande and his ministers, accusing them of trying to cover up the scandal or of mismanagement for having believed Cahuzac's denials. Many have called for a government reshuffle - a move that was rejected by Hollande and Ayrault last week.
Finance Minister Pierre Moscovici, who had earlier cancelled a meeting yesterday in Paris with visiting US Treasury Secretary Jacob Lew, late on Monday announced it would in fact take place at the US embassy.
The scandal has focused the spotlight on the personal finances of those close to Hollande, including his former campaign treasurer who was revealed last week to have been a partner in two companies based in the Cayman Islands, a well-known tax haven.
Foreign Minister Laurent Fabius, meanwhile, was on Sunday forced to deny a "rumour" in a newspaper report that he may have a Swiss bank account, and he promised to take legal action over the "false and slanderous information".
The government has also said it will seek to tighten Europe-wide measures on tax evasion by strengthening the exchange of banking information throughout the continent.
Polls have shown widespread discontent with the handling of the crisis by the government and Hollande, who is languishing in the polls less than a year after defeating right-winger Nicolas Sarkozy for the presidency.
In a survey published on Sunday in the newspaper, three in five respondents said they were in favour of a government reshuffle.
This article appeared in the South China Morning Post print edition as: Ministersmust list assets within days