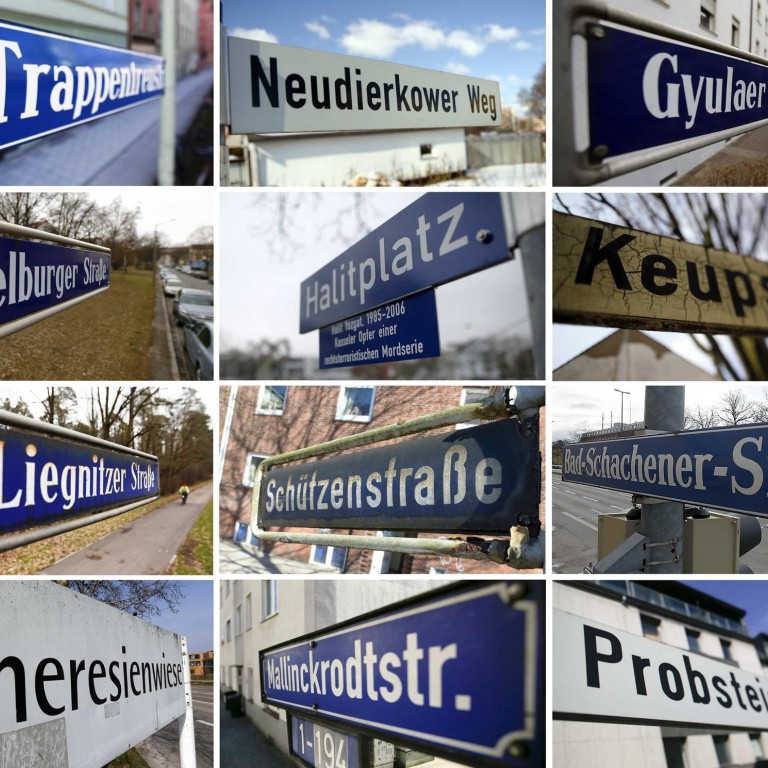 Germany's 'most dangerous neo-Nazi' Beate Zschaepe finally to stand trial
Beate Zschaepe, the sole survivor of a right-wing trio that went on a killing spree of immigrants, remains an enigma as her court case opens
Prosecutors call Beate Zschaepe Germany's most dangerous neo-Nazi and from Monday she will sit in the dock in the country's biggest far-right murder trial of the post-war period.
But ahead of next week's proceedings against Zschaepe and four alleged accomplices in the southern city of Munich, the unassuming bespectacled brunette remains an enigma behind a wall of silence.
When she walked through the door of the police station of Zwickau, a sleepy town in former communist East Germany, on November 8, 2011 to turn herself in, she told officers simply: "I'm the one you're looking for."
Since then, she has refused to divulge any secrets from the previous 14 years which, according to the authorities, she spent on the run as part of a far-right killer trio blamed for 10 murders.
"Everyone in Germany knows her name but no one knows who she is," the daily wrote about a woman who has shaken the country's self-image as having shaken off its Nazi past.
Four days before she gave herself up, her two fellow gang members, Uwe Mundlos and Uwe Boehnhardt, died in an apparent murder-suicide after a bungled bank heist, finally bringing their lethal "National Socialist Underground" (NSU) to light.
Investigators say the three were locked in a macabre love triangle, robbing banks and living comfortably off the proceeds while they carried out a nationwide hunt for immigrant victims.
Zschaepe, now 38 and the only surviving member of the group, is suspected of involvement in the killing of nine shopkeepers of Turkish or Greek origin across Germany between 2000 and 2006 and a German policewoman in 2007, as well as 15 armed robberies, arson and attempted murder.
Dubbed "the Nazi moll" by the German tabloids, Zschaepe faces life in prison.
But those who knew her in Zwickau, where she shared a spacious rented flat in an attractive pre-war building with Mundlos and Boehnhardt, say she was a "gentle soul" who never revealed her far-right views.
"She was a kind of big sister, someone with a big heart," a shocked neighbour, who gave her name only as Heike K, told German television.
She said her friend told her her name was Lisa, one of at least nine aliases Zschaepe used over the years.
Prosecutors say that although she likely never pulled a trigger, Zschaepe played a "dominant role" in the NSU, maintaining the "emotional link" between herself and her two murderous lovers.
She fell first for Mundlos, the soft-spoken son of a university professor often seen taking care of his wheelchair-bound brother, at the age of 16, and later for Boehnhardt, a more volatile type with a weakness for weapons.
"Ms Zschaepe acted like a wife but for two men," one of their alleged accomplices told police.
Zschaepe held the purse strings, managing the windfalls from their bank hold-ups, prosecutors say. She juggled several identities, using them to defraud Germany's generous social welfare system, they allege, while she did the cooking and took care of their two pet cats, Lilly and Heidi.
On November 4, 2011, she allegedly blew up their apartment in a bid to destroy evidence after the death of the two Uwes - after leaving the cats with a neighbour.
Zschaepe had a chaotic upbringing. Her mother, Annerose Apel, gave birth to her on January 2, 1975 in the East German city of Jena, purportedly without knowing she was pregnant.
Her father was believed to be Romanian but refused to acknowledge her as his child.
During the first three years of her life, Beate's last name changed three times until she finally took the surname of her mother's second husband.
This article appeared in the South China Morning Post print edition as: Silence still shrouds trial of 'Nazi moll'