Focus
Get more with myNEWS
A personalised news feed of stories that matter to you
Learn more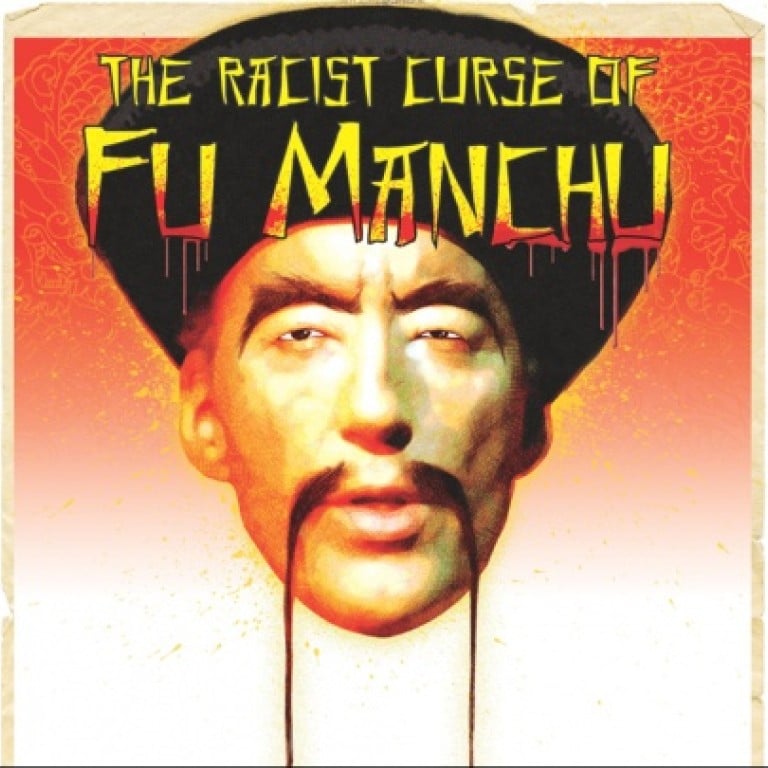 The racist curse of Fu Manchu back in spotlight after Chevrolet ad
The archetypal 'yellow peril' villain is a Sinophobic stereotype that won't go away
With talon-like fingernails and ludicrous "yellow-face" makeup, the character of Dr Fu Manchu embodies a stereotype of Chinese villainy that now seems comically racist.
In the 1932 film, , he offers up a virginal blonde to his baying Asian horde. "Would you have maidens such as these for your wives?" he says. "Then conquer and breed! Kill the white man … and take his women!"
His words drip with malice and evil genius; his moustache droops low and his eyebrows arch high. But while there seems little place for Dr Fu Manchu in a modern multicultural world, variations on the character have proved remarkably resilient, says Dr Jenny Clegg, a British Sinologist who has studied the stereotype.
"Racial stereotypes of any kind can be very persistent, they recur again and again in different variations depending on the changing circumstances, but it gets back to the same message, which is this conception of 'us' and 'other'," said Clegg, author of . "It's all about dividing people according to salacious ideas about race that underlie the feeling of western superiority."
The spirit of Fu Manchu is not yet extinct. He was recently referred to in an ill-fated Chevrolet commercial, which was pulled worldwide this week after its content was highlighted by the . The advertisement's soundtrack referred to China as "the land of Fu Manchu", where people say "ching-ching, chop suey".
Chevrolet's parent, General Motors, apologised profusely for any offence caused. The ad, which had been screening in Canada since March, had been the subject of complaints and was deemed offensive by Chevrolet Canada executives, who quietly cut the offending lyrics last week and released an edited version of the ad locally. The entire global campaign was pulled on Wednesday as a result of the furore.
The ad and its Fu Manchu reference never reached TVs beyond Canada, GM said.
But a Fu Manchu-like character is receiving far wider viewership with the release of Hollywood blockbuster , featuring arch-villain The Mandarin. The film opened in most parts of the world, including Hong Kong, last week and hits US cinemas this week.
's "Mandarin problem" has been widely discussed by fans of both the film series starring Robert Downey Jnr, and the Marvel comic universe. The problem? The comic-book Mandarin is a "racist caricature" of a Chinese bad guy, according to director Shane Black.
"In the old comics, he's this sort of screeching Chinese warlord with his fist in the air all the time saying, 'Fools! Come back when you have information, I'll have your heads!'," Black told the last week.
Black and others went out of their way to remove any Chinese references from the film's Mandarin, played by Anglo-Indian actor Sir Ben Kingsley. Instead of the Manchurian goatee favoured by the comic, Kingsley sports a fuzzy, Castro-like beard; the comic version has mixed-race Chinese ancestry, but Kingsley plays a Mandarin with indeterminate nationality and what sounds like a Texan drawl. Adding to sensitivity over the matter was the fact that was partly filmed in China and received Chinese financing.
The film opened on the mainland on Wednesday and smashed the opening day box-office record, taking 130 million yuan (HK$162.4 million), said website
mtime.com
The mainland release had four minutes of extra footage targeted at the local audience, featuring mainland actors Wang Xueqi and Fan Bingbing along with, according to the , product placement for mainland brands.
But the character echoes a stereotype of Eastern "otherness" described by Clegg. "He [The Mandarin] is very obviously a reincarnation of Fu Manchu," said Clegg, a vice-president of the Society for Anglo-Chinese Understanding.
She summarises the attributes of Fu Manchu as "a criminal mastermind … secretive, and insidious, he has an abhorrence for the truth, he has nasty kinds of torture and nasty ways of disposing of enemies".
There is also a sexual component to the character, who controls innocent white women with hypnosis and drugs. His daughter, Fah Lo See, is depicted as a depraved nymphomaniac. In , she has the white hero stripped and whipped unconscious before taking him back to her bedchamber, presumably to rape him.
Fu Manchu was introduced to the world by British novelist Sax Rohmer in 1912's , and went on to star in numerous books, films and comics. The inscrutable monster was most famously played by English actor Boris Karloff, whose hulking frame and massive jawline made for an unlikely looking Chinese.
Ironically, the character rose to prominence at a time of profound Chinese weakness, and dominance of the nation by foreign powers. "The remarkable thing that struck me … Fu Manchu is ruthless, he has this mad scheme to rule the world," said Clegg. "But at the time he was conceived by Sax Rohmer, it was at the height of British imperialism.
"This was a new phase of western dominance over the world. Why suddenly is the victim portrayed as the perpetrator? Why is the victim of western dominance portrayed as a threat to the west? It's really a justification for the expansion of western influence in [pre-first world war] China."
The Fu Manchu myth may not have died out, but it is unfamiliar to many young ethnic Chinese. Hong Kong-born David Poon, who works in digital operations for the Mindshare advertising agency in Toronto, said he had "never heard anyone in Canada use anything remotely similar" to the Fu Manchu and "ching-ching, chop suey" lines of the Chevrolet ad.
Poon, 26, said he worked on car advertising, although not for GM. He said he was greatly disappointed by the ad. "Now, I can understand how something like that could slip through, but I work in advertising and I know how many different sets of hands this would touch. I wasn't so much offended, as I was surprised and disappointed that no one picked it up."
Ryndee Carney, a Detroit-based spokeswoman for GM, confirmed that the ad created by the Commonwealth agency went through "multiple layers" of approval. "The ad was tested as it would be under normal procedures. It tested well," said Carney on Wednesday. She was unsure where it was tested.
To GM's credit "they responded really quickly", said Poon. "I know it's not just them [GM], there were a lot of different people involved in this mistake. [But] at the end of the day it's a reflection of the kind of people working behind the scenes. When there are oversights like this, that often suggests that there is a lack of diversity in the team, and it makes you wonder about the people behind the scenes."
Clegg echoed Poon's comments, citing a lack of awareness about Sinophobia, in Britain at least. "I know lots of people who talk about Islamophobia, but they don't recognise it when I see something that I regard as Sinophobic," she said. "On the other hand, when I talk to my students, they say they don't have a negative view [of Chinese] at all. On the whole, people have a relatively benign view of the Chinese. But these kind of negative stereotypes lurk just below the surface and because of constant repetition it is easy for the media to whip up anti-Chinese hysteria."
She said there were real-world risks associated with the far-fetched image. Clegg cited recent concerns about China's aid schemes to Africa, which were worth US$75 billion since 2000. "It's very easy for people to switch and believe, for instance, that the Chinese are running rampant across Africa, with exploitative rapaciousness, on the basis of very little evidence," she said.
"I get the impression that the Chinese people are very confused as to why they receive a hostile reception in the western media, and why they are perceived in a negative fashion. Chinese people tend to think that their rise is peaceful and they don't understand the 'China threat' idea that prevails in the west."
A catalogue of oriental villainy
Dr Fu Manchu
Created: 1912
The granddaddy of all Chinese villains,  Dr Fu Manchu defines the genre. British novelist Sax Rohmer claimed that he based the bad doctor on multiple Chinese underworld figures he supposedly encountered when he was a reporter in London.  Academic Jenny Clegg says he is the "unknowable Oriental master villain", bent on the seduction of young white women.  In Rohmer's words, in The Insidious Dr Fu-Manchu: "Invest him with all the cruel cunning of an entire Eastern race, accumulated in one giant intellect, with all of the resources  … of a wealthy government … Imagine that awful being, and you have a mental picture of Dr Fu Manchu, the yellow peril incarnate in one man."
Typical quote: "Men of Asia! The skies are red with the thunderbolts of Genghis Khan! They rain down on the white race!" [The Mask of Dr Fu Manchu, 1932]

Ming the Merciless
Created: 1934
Clearly the literary progeny of Fu Manchu, Ming the Merciless was the emperor of the Planet Mongo and arch nemesis of Flash Gordon, hero of the eponymously titled US science fiction comics, TV shows and  1980 movie. Created by Alex Raymond for King Features, Ming was a futuristic oriental despot with  hi-tech weaponry. Like Fu Manchu, he wore a drooping moustache, had a vast intellect, and sired an equally depraved daughter.  Ming's racist characteristics resulted in him being depicted as a reptile in a 1990s animated series and as a Caucasian in a 2007  TV series.
Typical quote: "Pathetic Earthlings!" [Flash Gordon, 1980]

Dr No
Created: 1958
An early character of James Bond author Ian Fleming, Dr Julius No is a half-Chinese criminal genius. Unlike Ming and Dr Fu,  he has no facial hair. Instead, his  physical characteristics are his hands, made of metal. But he retains his predecessors' deranged megalomania. He is a key player in the SPECTRE criminal organisation, having previously risen to power as a triad accountant; his vast  empire, based on a private Caribbean island, is financed by a fortune stolen from the "Tongs". In the 1962 film Dr No (the first James Bond movie), he is boiled to death in a nuclear reactor; in the 1958 novel, Bond suffocates him in a mound of bird excrement.
Typical quote: "East, West, just points of the compass, each as stupid as the other …" [Dr No, 1962]

The Mandarin
Created: 1964
Facial hair makes a return to Chinese villainy in the goateed form of The Mandarin, arch nemesis of Iron Man in the Marvel comic universe created by Stan Lee. Like Dr No, he is depicted as half-Chinese, born to a rich Chinese father and an English aristocrat. Unlike Dr No, who draws power from his intellect, The Mandarin is endowed with other worldly attributes courtesy of 10 magical alien rings. Predictably, he wants to conquer the world. In the 2013 movie version, played by Ben Kingsley, he has no Chinese backstory, but wears his hair in a bun and has oriental-looking robes.
Typical quote: "Reckless American. Your torture has only just begun" [Iron Man: Enter the Mandarin, 2007]