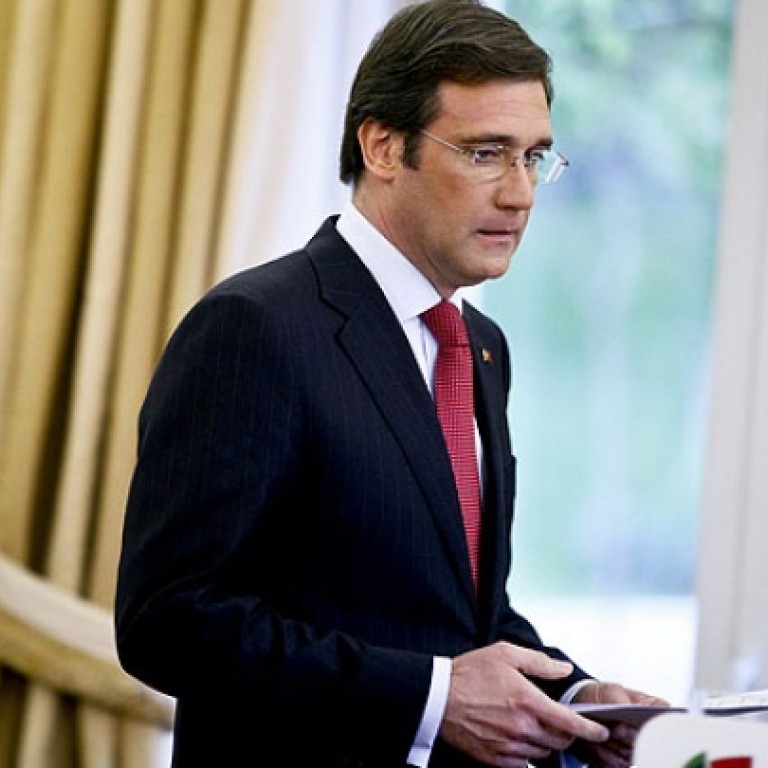 Portugal to slash 30,000 state jobs in austerity drive
Full pension age to be pushed back to 66 years old and civil servants will be expected to work 40 hours per week instead of 35
Portugal's prime minister said on Saturday that the government aimed to slash 30,000 public sector jobs as part of a sweeping package of spending cuts to satisfy international creditors.
In a speech to the nation, Pedro Passos Coelho also said that the full pension age would be pushed back to 66 years old and civil servants would be expected to work 40 hours per week instead of 35.
The measures were announced in order to keep the small debt-hit euro zone member eligible for another slice of its much-needed bail-out.
Coelho was unveiling the contents of the centre-right government's new "medium-term programme", under which Portugal is hoping to save a total of six billion euros (US$7.9 billion) to 2016.
With the cuts, Portugal's public deficit is anticipated to narrow to 5.5 per cent of gross domestic product this year, to 4.0 per cent next year and finally to 2.5 per cent in 2015, under the EU's ceiling of 3.0 per cent.
The plans will need to get the green light from its troika of international lenders – the European Union, the European Central Bank and the International Monetary Fund – which granted Portugal a 78-billion-euro bail-out loan two years ago.
The Portuguese economy is expected to shrink by 2.3 per cent this year with unemployment poised to breach a record 18 per cent.
Last month, the government was forced to revise its this year austerity plans when the country's Constitutional Court rejected several projected cuts it now has had to find elsewhere.
The government has pledged to avoid new tax hikes and instead plans to reduce administrative costs and make deep cuts to the public health, education and social security.
But Coelho is struggling for support. Austerity policies to meet bailout conditions have grown deeply unpopular and sparked several protests.
Portugal's main Socialist opposition party, which was in power when Lisbon sought the bailout in 2011, has accused the government of applying "excessive austerity" that has made recession and unemployment even worse.