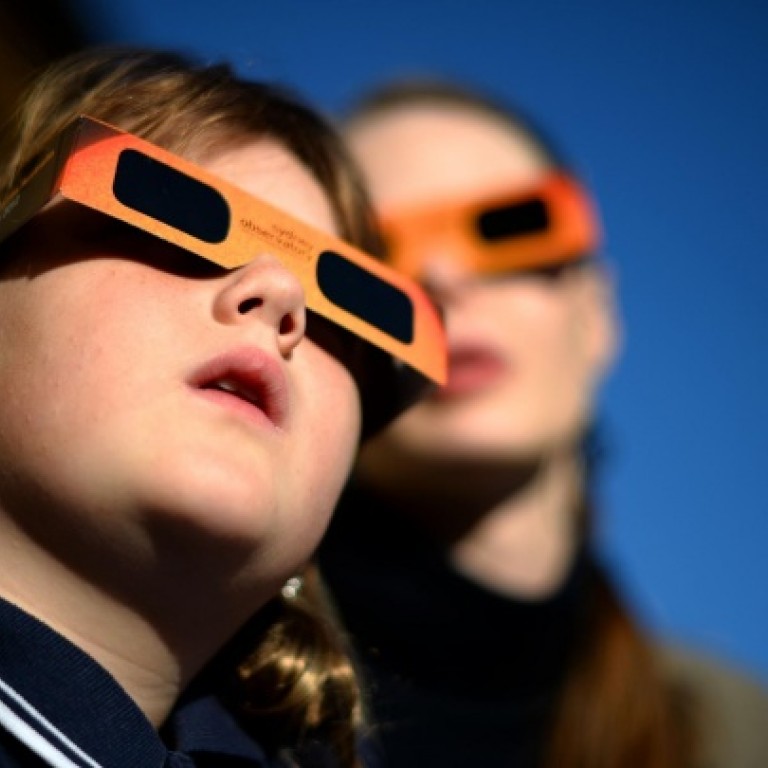 Skygazers across Australia treated to rare annular eclipse
Months after total eclipse, watchers treated to a rare solar dance over parts of Australia
Skygazers were treated to an annular solar eclipse in remote areas of Australia yesterday, with the moon crossing in front of the sun to leave a "ring of fire" around its silhouette.
The eclipse, which occurs when the moon passes between the earth and the sun but is too close to the earth to completely cover the sun, was seen in full across northern Australia, while Sydney saw a partial eclipse.
"It was perfect," said Geoff Sims, who photographed the event in a remote part of Western Australia.
"It was my first time I had seen an annular eclipse. I thought it was spectacular. I was actually amazed at how beautiful it was," he said. "It (the sun) came up in a complete golden ring. Just phenomenal." (The Latin word means "little ring".)
From his position about 150 kilometres south of the town of Newman, in Western Australia's Pilbara region, Sims described the moment he saw the moon travel in front of the sun.
"It was if it was dancing because the moon pivots around the edge of the sun," he said.
In November, Australian skygazers also witnessed one of nature's greatest phenomena - a total solar eclipse, when the moon completely covers the sun and a faint halo or "corona" appears.
The rare spectacle, which was viewed live by millions around the world, drew thousands of eclipse tourists to Queensland.
While it took place, the early chatter of birds and animals was replaced by an eerie silence as the moon overtook the sun, casting a shadow that plunged the land into darkness, sending temperatures dropping.
A partial eclipse was visible across much of Australia yesterday, with those at the Sydney Observatory watching the moon take a "bite" out of the sun.
Sydney's next total solar eclipse is in July 2028.
This article appeared in the South China Morning Post print edition as: Skygazers see sun rise in a golden ring of fire