Apple
Get more with myNEWS
A personalised news feed of stories that matter to you
Learn more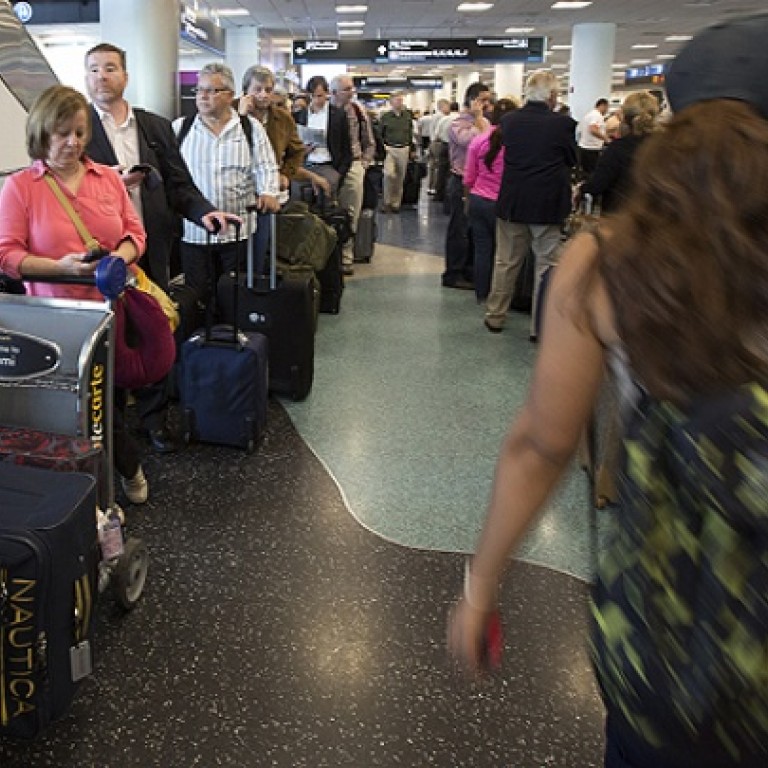 Debate rages over passenger electronics affecting aircraft systems
Debate rages over whether personal devices can affect aircraft systems
The regional airliner was climbing past 2,700 metres when its compasses went haywire, leading pilots several kilometres off course until a flight attendant persuaded a passenger in the ninth row to switch off an iPhone.
"The timing of the cellphone being turned off coincided with the moment where our heading problem was solved," an unidentified co-pilot told Nasa's Aviation Safety Reporting System about the 2011 incident. The plane landed safely.
Public figures from US Senator Claire McCaskill to actor Alec Baldwin have bristled at what they say are excessive rules restricting use of tablets, smartphones, laptops and other devices during flights.
But more than a decade of pilot reports and scientific studies tell a different story. Government and airline reporting systems have logged dozens of cases in which passenger electronics were suspected of interfering with navigation, radios and other aviation equipment.
The US Federal Aviation Administration (FAA) in January appointed an advisory panel from the airline and technology industries to recommend whether to broaden electronics use in planes.
Laboratory tests have shown some devices broadcast radio waves powerful enough to interfere with airline equipment, according to Nasa, aircraft manufacturer Boeing and the UK's Civil Aviation Authority.
But CTIA-The Wireless Association, a Washington trade group representing mobile companies, and
Amazon.com
the online retailer that sells the Kindle e-reader, urged the FAA last year to allow wider use of devices. Personal electronics don't cause interference, CTIA said last year.
Passengers' use of technology and wireless services "is growing by leaps and bounds" and should be expanded as long as it is safe, the Consumer Electronics Association said in its filing to the FAA last year. Federal Communications Commission chairman Julius Genachowski agreed in a December letter to the FAA.
The FAA prohibits use of electronics while a plane is below 3,000 metres, with the exception of portable recording devices, hearing aids, heart pacemakers and electric shavers.
Once a flight gets above that altitude, devices can be used in "airplane mode", which blocks their ability to broadcast radio signals, according to the FAA.
But the potential risks from personal electronic devices are increasing as the US aviation system moves to satellite-based navigation, according to the FAA. In order to improve efficiency, planes will fly closer together using GPS technology.
As a result, interference from electronics "cannot be tolerated", the agency said last year.
In one 2004 test, a now-discontinued Samsung phone's signal was powerful enough to blot out global-positioning satellites, according to Nasa.
A log kept by the Montreal-based International Air Transport Association recorded 75 cases of suspected interference from 2003 to 2009, said Perry Flint, a spokesman for the group.
This article appeared in the South China Morning Post print edition as: Mixed signals on passenger electronics