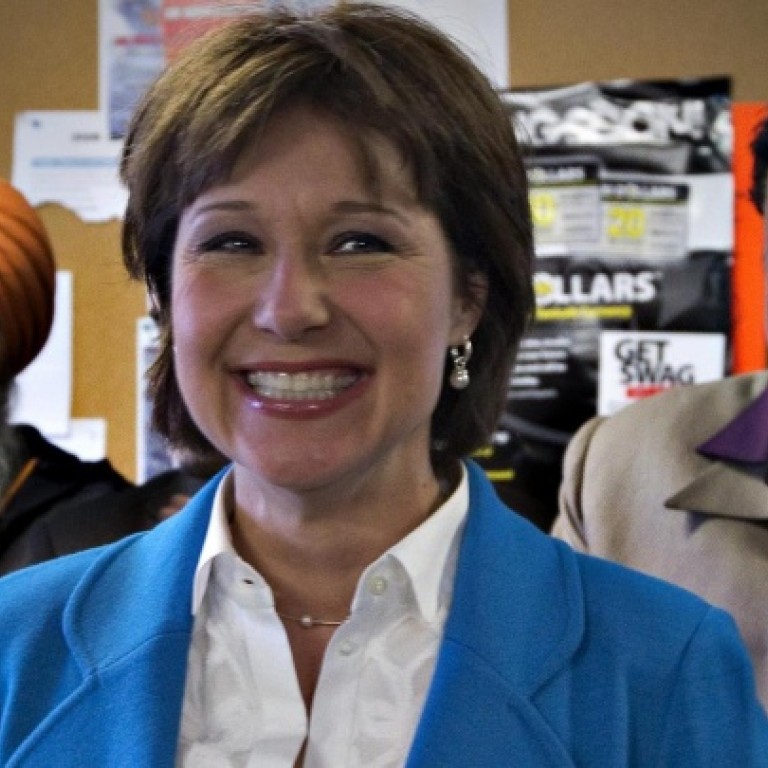 Liberals score shock win in British Columbia polls
Liberals' premier Christy Clark pulls off an amazing election victory that contradicts the surveys which showed her heading for defeat
British Columbia's centre-right premier Christy Clark has scored a stunning election victory, contradicting every poll to trounce the opposition New Democratic Party and silence critics of her Liberal Party's pro-business agenda.
The ruling Liberals were leading or had won 50 of the province's 85 electoral areas, Elections BC was reporting yesterday. The opposition NDP led by Adrian Dix was leading in 33 seats, according to preliminary results. Clark was in a tight race to win her own electorate in Vancouver.
Dix, 49, was hot favourite to win the election, and had vowed to block plans by Enbridge and Kinder Morgan Energy Partners to expand oil shipments from Alberta through British Colombia, Canada's western-most province. Clark didn't rule out increased oil shipments, while imposing five conditions on the projects.
"Well, that was easy," Clark joked in her victory speech. "I say to the citizens of British Columbia you have humbled us tonight with this opportunity," she said.
Hong Kong-born media executive Teresa Wat will be joining the Liberal ranks in parliament, after winning the Richmond Centre electorate that had been held by a retiring Liberal colleague. Fellow Hong Kong immigrant Jenny Wai Ching-kwan won re-election for the NDP in Vancouver Mount Pleasant.
Turnout across the province was about 52 per cent.
The Liberal victory was positive for natural resource development in British Columbia and for efforts to expand trade with Asia, according to Greg D'Avignon, chief executive of the Business Council of British Columbia.
"One of the key messages coming out of this was Mr Dix's decision to oppose the Kinder Morgan pipeline expansion without having seen the details," D'Avignon said. "What British Columbians said was, 'we want principled decision-making that creates investment certainty' and that's good news for the business community."
The pipeline projects through British Columbia by Calgary-based Enbridge and Kinder Morgan of Houston would together move more than a million barrels a day from Alberta, home to the world's third-largest oil reserves. Oil-sands output will increase to 3.8 million barrels a day by 2022, double that of a decade earlier, according to Alberta's main energy regulator.
Dix's NDP had been expected to oust the ruling Liberals based on polls that showed the leftist party with a comfortable 9 per cent lead. "Regardless of how the final votes come down, it's a shock," Richard Johnston, a political science professor at the University of British Columbia, said.
"The popular vote for the Liberals is much stronger than suggested in the public opinion polls. It's a pretty striking result."
Clark, a former radio-show host, has been premier for two years after she replaced former leader Gordon Campbell, who stepped down.
This article appeared in the South China Morning Post print edition as: Polls get it wrong in British Columbia