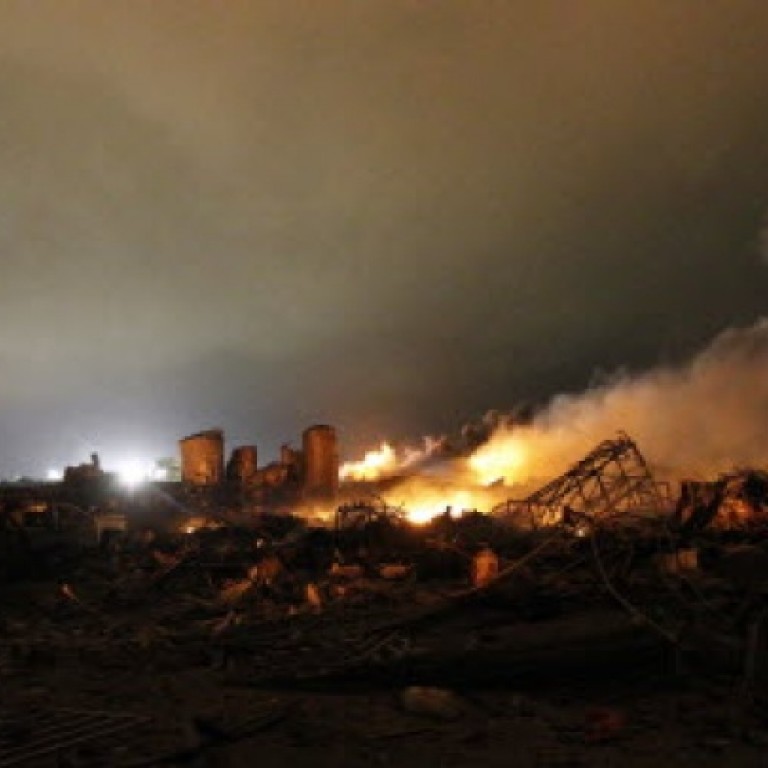 Arson not ruled out in fire that caused West, Texas, blast
The cause of a fire that triggered a massive explosion at a West, Texas fertiliser plant has been ruled undetermined, and investigators have not eliminated the possibility that the fire was set intentionally, state and federal officials said on Thursday.
Robert Champion, a special agent in charge at the Bureau of Alcohol, Tobacco, Firearms and Explosives, said that while authorities could not rule out arson, they also could not eliminate the plant's electrical system or a golf cart at the plant as potential causes.
The West Fertilizer Co facility, which supplied fertiliser to area farmers, exploded on April 17 about 20 minutes after a fire was reported at the plant. The blast - actually, what officials described Thursday as a pair of blasts separated by milliseconds, - killed 14 people and badly damaged a residential area including an apartment building, nursing home and school.
The investigation, which cost the ATF more than US$1 million, involved pursuing 280 leads, interviewing 500 people, and sifting through 300,000 pounds of corn by hand to collect evidence, Assistant State Fire Marshal Kelly Kistner said.
"It's like taking a large puzzle, putting it on the coffee table and trying to put the pieces back together, but you don't know if the pieces are all there to begin with," Kistner said.
The scene investigation is complete, but the overall probe into the fire is continuing, State Fire Marshal Chris Connealy said. The fire marshal's office is also investigating the deaths of the first responders.
Most of the dead were firefighters and paramedics who responded to the initial fire. Some 200 people were injured.
"This was one of the worst events among first responders," Connealy said. "We wanted to leave no stone unturned to give this community some aspects of closure."
The plant stored anhydrous ammonia, a liquid fertiliser, as well as ammonium nitrate, a dry fertiliser that can ignite in certain conditions. Ammonium nitrate was an ingredient in the device used in the 1995 Oklahoma City bombing.
Investigators had previously ruled out possible causes including the weather, natural causes, a fire within the ammonium nitrate bin, a rail car containing ammonium nitrate and anhydrous ammonia - another fertiliser component.
Investigators believe the fire started somewhere in the 1,100-square-metre fertiliser and seed building. They confirmed last week that ammonium nitrate stored at the plant detonated in the explosion.
"As temperature increased, the pressure increased, which made the ammonium nitrate change states and its sensitivity to shock increase," Kistner said Thursday. "A portion of ammonium nitrate caused the first explosion."
The small explosion produced enough heat and shock to cause the remaining ammonium nitrate to massively explode, he said.
Between 28 and 34 tons of ammonium nitrate exploded at the plant, and an additional 20 to 30 tons were in the building but did not explode, Kistner said. In addition, there were 100 tons of ammonium nitrate in a rail car that did not explode, though the rail car itself "was a victim of the explosion," Kistner said.
"To put this in a different perspective, the ammonium nitrate that exploded was equivalent to approximately 15,000 to 20,000 pounds of TNT," Kistner said.
State officials last week announced a criminal probe into the explosion.
Bryce Reed, a paramedic who was among the first responders at the explosion site, was arrested last week for possession of pipe bomb components. He was indicted by a federal grand jury in Waco on Tuesday and pleaded not guilty to the charge on Wednesday, federal prosecutors said.
"At this time, we won't speculate on whether there is a connection between (Reed) and the fertiliser plant explosion," Champion said.
Reed's lawyer, Jonathan Sibley, said in a statement on Wednesday that Reed denies any involvement in the plant explosion.
"We continue to ask our community to reserve judgment until the facts and evidence are known," Sibley said.