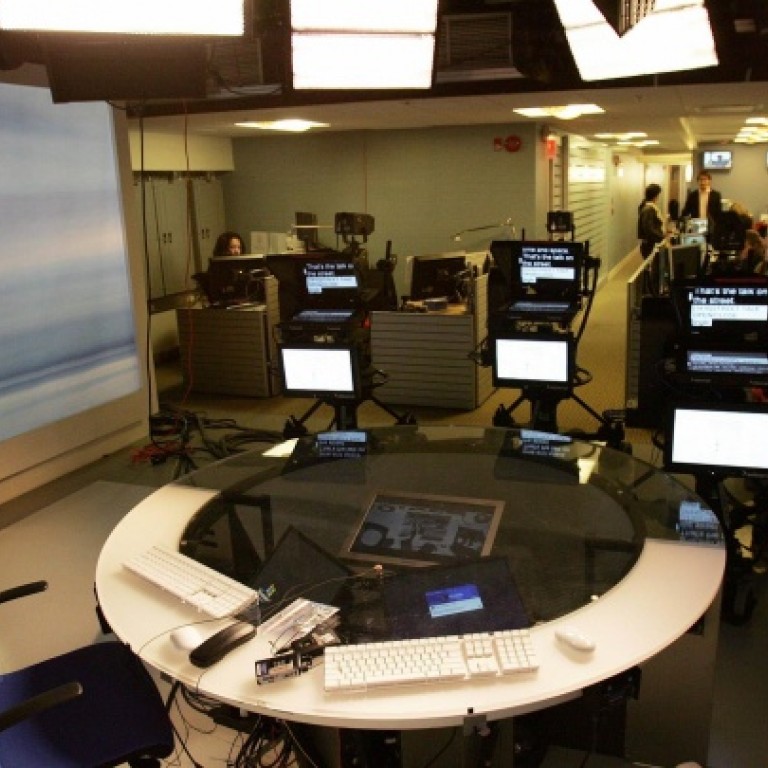 Al-Jazeera US channel faces resistance but could benefit journalistic brand
Launch of US channel faces viewer resistance but could solidify network's journalistic brand
Can Al-Jazeera win hearts and minds in America? The pan-Arab news giant is laying the groundwork for the launch of Al-Jazeera America after buying struggling US cable channel Current TV. It is likely to face an uphill battle for viewers but could solidify its journalistic brand, analysts say.
"Al-Jazeera is going into extremely unfamiliar terrain," said Adel Iskandar, a professor of communication at Georgetown University and co-author of a 2002 book on the Qatar-based news organisation.
But Iskandar noted Al-Jazeera's English-language operation around the world "has done a spectacular job" in areas of the world "where international broadcasters can't afford to go".
Al-Jazeera, with its "extremely deep pockets" thanks to funding by Qatar's royal family, had the money to hire a solid team of journalists to carve a niche in the difficult US market, he said.
Al-Jazeera has not released details on the launch but it has announced plans to open offices in a dozen US cities, including Detroit and Chicago, and hired respected journalists. Among those on board are former CNN business news host Ali Velshi and former and investigative reporter Edward Pound.
"All Al-Jazeera America reporters will be fiercely objective, substantively strong and absolutely committed to the truth," said a blog post from Ehab Al Shihabi, executive director of Al-Jazeera international operations.
A longtime CBS News correspondent who now heads the journalism training centre NewsLab, Deborah Potter, said Al-Jazeera has burnished its credentials in recent years.
"The Arab spring was a real turning point for Al-Jazeera," she said. "Every single outlet used their news, and they got credit for it. They got a reputation as an organisation that knows how to cover news."
But Al-Jazeera America "will have a long way to go to build an audience" in the US market. To gain viewers, "they need some big names", Potter said. "Because of the way America consumes television news, a lot of it is personality-driven. And so far, Al-Jazeera doesn't have those names to draw an audience."
Al-Jazeera, whose English service has been available on a handful of US cable systems, will be able to reach millions more US homes than it does at present.
But it could face a harsh reception, with critics complaining the network is known for broadcasting videos from al-Qaeda and Osama bin Laden. The conservative activist group Accuracy in Media accused Al-Jazeera of being a "mouthpiece of the Muslim Brotherhood and its various terrorist affiliates".
"Al-Jazeera has already been shown to play a role in radicalising Muslims abroad to make Americans into terrorist targets," AIM's Cliff Kincaid said.
This article appeared in the South China Morning Post print edition as: Al-Jazeera's shaky American dream