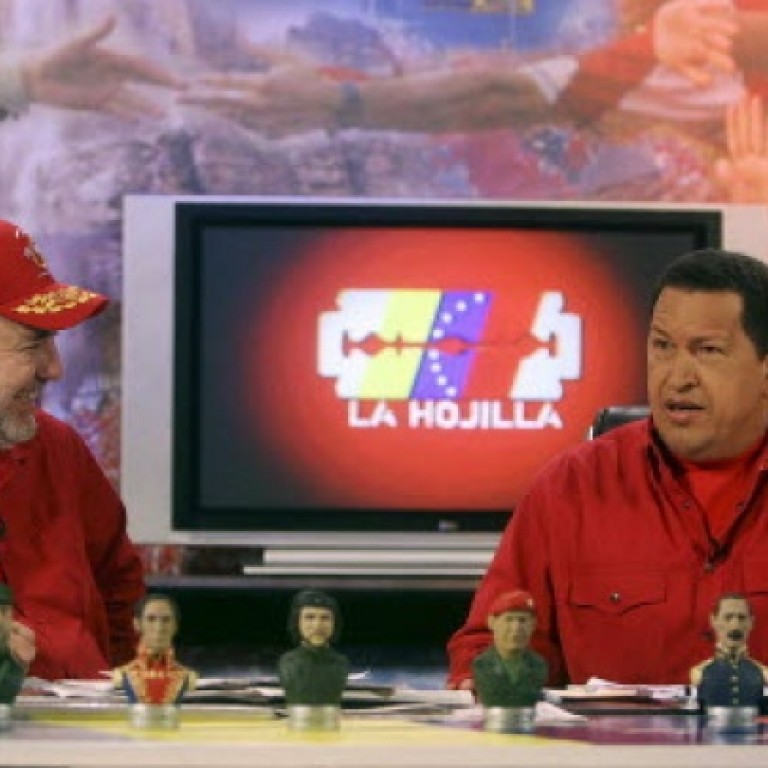 Venezuela opposition says tape shows ruling party rift
The Venezuelan opposition has released what it says is an audio tape revealing intrigue within the ruling socialist party of the late Hugo Chavez and Cuban meddling in the country's affairs.
The opposition says the tape is of a conversation between well-known state media presenter Mario Silva and a Colonel Aramis Palacios, identified as a Cuban intelligence agent, about a rift among Venezuela's top leadership.
In the tape, Silva accuses Diosdado Cabello, president of the National Assembly and a longtime member of Chavez's inner circle, of controlling the country's main intelligence agency and being "interested in power and money."
"The only way to stop him is to show that he is corrupt and prove that the Comandante [Chavez] knew this," Silva allegedly says, adding that he fears Cabello could take control of the armed forces and carry out a coup.
Cabello dismissed the tape, challenging the opposition to present "proof" and insisting there was a "monolithic unity" among the heirs of Chavez, who died in March after 14 years in power and a long battle with cancer.
Silva also dismissed the tape, saying it had been assembled as a "montage" from his programs.
The tape was released on Monday by opposition legislator Ismael Garcia, who did not say where or how it had been recorded.
Venezuelans have been fiercely divided in the wake of Chavez's death and the disputed election last month, in which official results showed that Maduro narrowly defeated opposition candidate Henrique Capriles.
Capriles has insisted the election was stolen from him and vowed to pursue action with "international bodies" after the Supreme Court decides whether a new vote should be held.
On Monday Capriles said the tape showed how "rotten" the government had become and slammed Cuban interference in Venezuelan affairs.
The government has kept up its tradition of inveighing against alleged right-wing conspiracies it says are backed by the United States, which had thorny relations with the flamboyantly anti-US Chavez.
Venezuela lavished its oil wealth on Cuba during the reign of Chavez, who viewed Fidel Castro as a mentor and underwent several rounds of cancer treatment on the communist island.