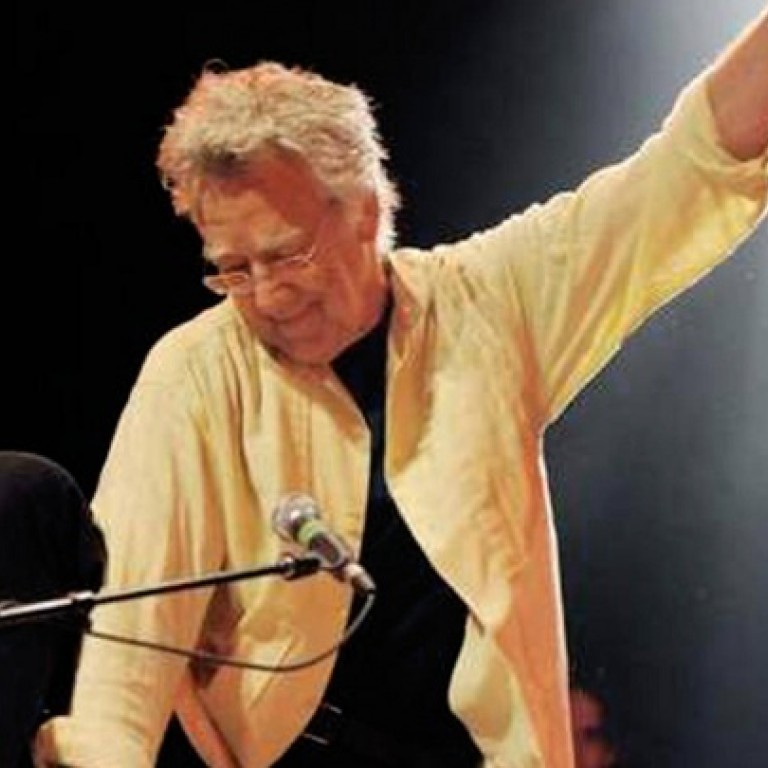 Doors keyboardist Ray Manzarek dies at 74
Ray Manzarek dies after battle with cancer, but The Doors' bewitching musical legacy lives on
Ray Manzarek, a founding member of the 1960s rock group The Doors, whose versatile and haunting keyboards complemented Jim Morrison's gloomy baritone and helped set the mood for some of rock's most enduring songs, has died at 74.
Manzarek died on Monday in Rosenheim, Germany, surrounded by his family, said publicist Heidi Robinson-Fitzgerald. She said the musician's manager, Tom Vitorino, confirmed Manzarek had died after being stricken with bile duct cancer.
The Doors' original line-up, which also included drummer John Densmore and guitarist Robbie Krieger, stayed together for only a few years and they made only six studio albums. But the band has retained a large and obsessive following decades after Morrison's death, in 1971. The Doors sold more than 100 million records and songs such as and are still classic rock favorites.
Manzarek's spidery organ playing on is one of the most instantly recognisable sounds in rock history.
But he seemed to find the right touch for a wide range of songs: the sleepy, lounge-style keyboards on ; liquid strains for ; barrelhouse romps on .
The Doors always considered themselves more than a rock band and Manzarek, Densmore and Krieger often managed a rapport that blended rock, blues and jazz behind Morrison's self-consciously poetic lyrics.
"There was no keyboard player on the planet more appropriate to support Jim Morrison's words," Densmore said in a statement. "Ray, I felt totally in sync with you musically. It was like we were of one mind, holding down the foundation for Robby and Jim to float on top of. I will miss my musical brother."
The Doors were inducted into the Rock and Roll Hall of Fame in 1993.
Their fame has hardly faded, even though they're one of the few groups not to allow their music to be used for commercials, a source of great tension between Manzarek and Krieger, who wanted to license the songs, and Densmore, who resisted.
Born and raised in Chicago, Manzarek studied piano as a child. After graduating from DePauw University, he headed west to study film at UCLA. A few months after graduation, he and Morrison met in 1965 on Venice Beach in California. Morrison read him some lyrics that became the start of .
"I'd never heard lyrics to a rock song like that before," Manzarek told in 1967. "We talked a while before we decided to get a group together and make a million dollars."
By 1966, they had been joined by Krieger and Densmore and were a live sensation. They were the house band at the Whisky a Go Go club in Los Angeles before being signed by Elektra Records and releasing a self-titled album in 1967, one of the most talked-about debuts in rock history.
Manzarek is survived by his wife, Dorothy, his son Pablo and two brothers, Rick and James.
This article appeared in the South China Morning Post print edition as: The Music's over for Doors' keyboard man