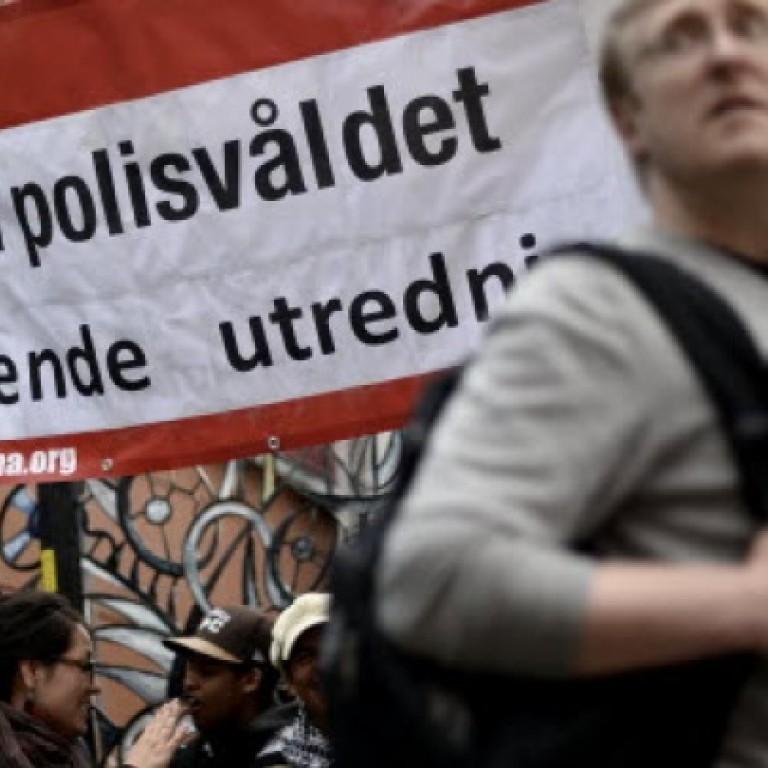 Swedish capital again wracked by nightly rioting
Police say that overnight violence in suburban districts of Stockholm was less intense than previous nights but as many as 25 cars had been burned. A police officer was slightly injured west of the Swedish capital.
Stockholm police spokesman Kjell Lindgren said Saturday 19 people were detained on the sixth straight night of violence, but there had been no hurling of rocks against officers as in previous days.
In Orebro, some 163 kilometres west of Stockholm, a car and a school were set on fire, and a police station was attacked. An officer suffered an eye injury when rocks were hurled at the patrol car he was in, local police said. It was unclear whether the violence had any links to the recent events in Stockholm.
The unrest in the Stockholm suburbs, some of which are predominantly populated by immigrants, was sparked by perceived police brutality after officers shot and killed a knife-wielding man who had locked himself in his apartment.
On Friday, police said they were receiving reinforcement from other parts of the country.