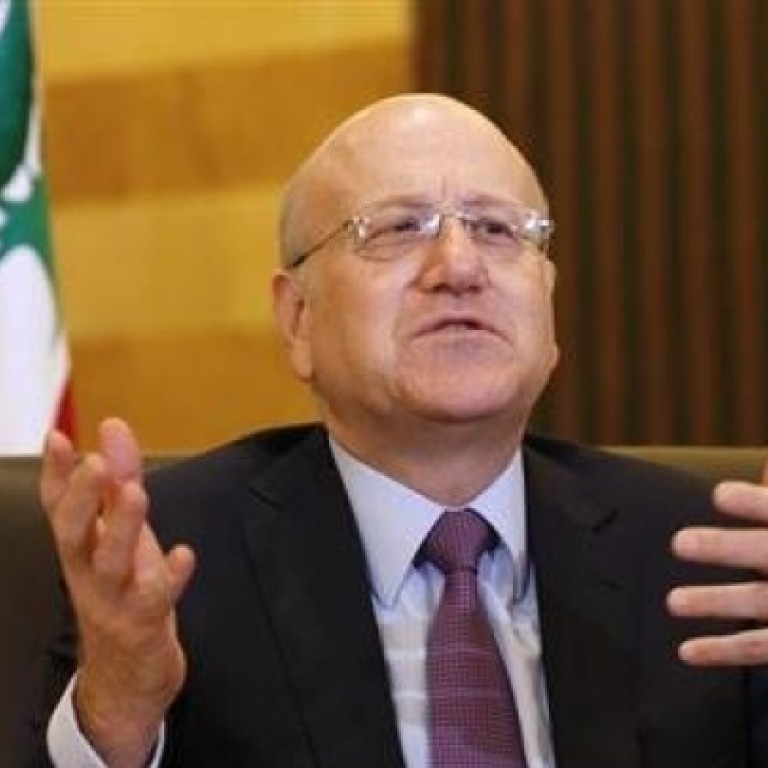 Gunmen kill 3 Lebanon troops near Syria border
Unknown gunmen killed three Lebanese soldiers near the Syria border overnight, an official said on Tuesday, in the deadliest such attack since the start of the Syrian revolt more than two years ago.
No army spokesman was available for comment and there were no further details immediately available.
Prime Minister Najib Mikati denounced the "aggression" as he referred to the "difficult circumstances" Lebanon was passing through.
Since the start of the rebellion in Syria against President Bashar al-Assad's regime more than two years ago there have been outbreaks of deadly violence on the Lebanese border.
Two Lebanese soldiers were killed in February in Arsal when an army patrol was ambushed while chasing a wanted man. The incident sharply raised tension between residents and the army.
Lebanon is sharply divided over the war in Syria and the majority Sunni Muslim village of Arsal is a particular flashpoint as refugees from the uprising and fighters hostile to the Assad regime traverse the border.
Three mortar shells fired from Syria on Monday killed at least one woman near the eastern Lebanese town of Hermel, a bastion of the Hezbollah movement, a security official said.
Hezbollah is actively involved in the Syrian conflict, fighting alongside regime troops against rebels. It is currently engaged in fighting rebels in the town of Qusayr and has lost dozens of its men.
Since the start of the Syria conflict in March 2011, a number of rockets and mortar shells have struck Lebanese territory.
On two occasions, the rebel Free Syrian Army claimed responsibility for the attacks in response to Hezbollah's involvement in their fight to oust the Assad regime.
Hezbollah leader Hassan Nasrallah has promised "victory" to his supporters in the battle taking place, notably in Qusayr in central Syria.
On Monday, rockets fell for the first time in the southern suburbs of Beirut, a stronghold of the Shiite movement.
The Syrian crisis is also spreading in northern Lebanon, where fighting between Sunnis and Alawites, the sect to which Assad belongs, killed 31 people last week.
The Syrian regime is led by the Alawite minority community, an offshoot of Shiite Islam, while the majority of the country's population are Sunnis.