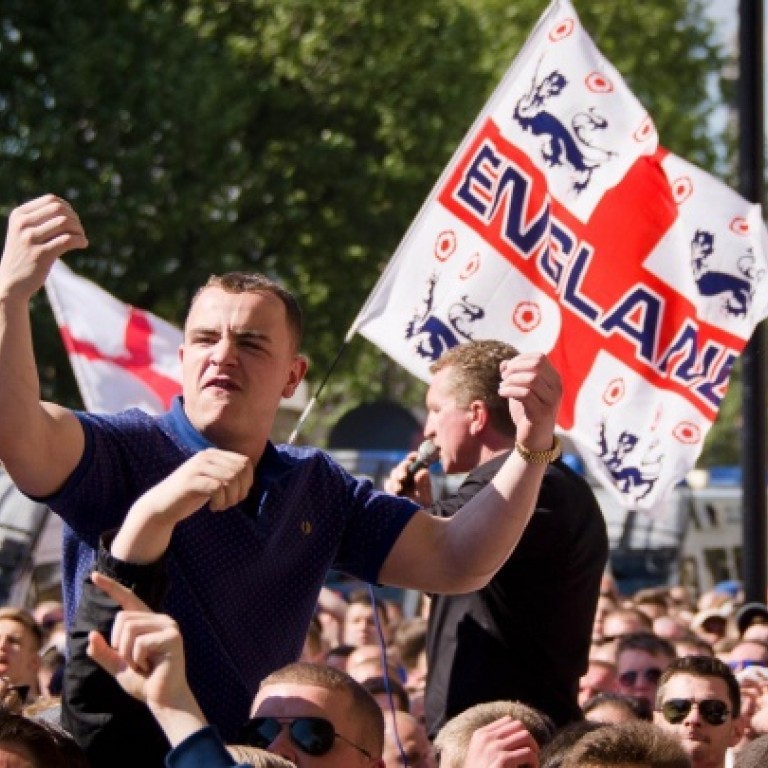 British mosque petrol-bombed in most serious attack since Lee Rigby killed
Likened to attempted murder, the attack is most serious reprisal yet for soldier's brutal killing
The chairman of an English mosque targeted by multiple petrol bombs has described the attack as attempted murder.
The incident in Grimsby, in the eastern county of Lincolnshire, was the most serious attack on Muslims since the gruesome killing on a London street of British soldier Lee Rigby by two self-described Islamist extremists.
It comes at a time of increased activity by far-right groups such as the English Defence League.
A young family with two children were among a number of worshippers inside the building on Sunday night when three petrol bombs were understood to have been thrown through the entrance and fire exit.
Two men aged 33 and 37 were arrested by police patrolling near the Grimsby Islamic Cultural Centre. Security had been stepped up after a brick was thrown at it on Thursday.
"We had just finished our prayers and were discussing how to thank our neighbours for the support they have shown us over the past few days when we heard a bang and saw fire coming under the door," mosque chairman Diler Gharib told the . "I grabbed a fire extinguisher and put it out, and then two more petrol bombs hit the fire escape and the bin, so I had to put those out too."
The mosque's imam, Ahmad Sabik, said: "The whole community is really shaken up, and there is damage to some of the walls on the inside of our mosque, and to the outside of the building because one of the bombs was put in a rubbish bin in the car park."
Footage from surveillance cameras showed three petrol bombs being thrown over the gate of the building.
"They obviously don't understand the reality of Islam and what we believe in," Sabik said. "We are a religion of peace and we condemn the awful attack on that young man in Woolwich."
Austin Mitchell, Labour MP for Great Grimsby, said attacks on mosques and other Islamic institutions were exactly what terrorists wanted to sow community conflict. "These idiots, whoever they are, are playing directly into the hand of the terrorists," he told BBC Radio Humberside.
Michael Adebolajo, 28, and Michael Adebowale, 22, remain under armed guard in separate London hospitals after being shot by police at the scene of the killing of Rigby, 25, who was hacked to death with knives and cleavers near a barracks in south London last Wednesday.
Scotland Yard said yesterday that one - a 22-year-old man - had been discharged from hospital and taken into custody for questioning.
Meanwhile, about 1,000 EDL members staged a protest near Prime Minister David Cameron's Downing Street office on Monday, waving St George's flags and banners saying "no surrender". Police said they had made 13 arrests in connection with the demonstration, which saw minor scuffles take place between EDL members and police.
The Islamic centre in Grimsby is part of a complex that includes a mosque that was targeted by youths last week.
In York, a mosque dealt with reports that it was going to be the focus of a demonstration organised by a far-right movement, by inviting those taking part in the protest in for tea and biscuits.
Around a half dozen people arrived for the protest. A St George's flag was nailed to a wooden fence.
However, after members of the group accepted an invitation into the mosque, tensions were rapidly defused over tea and biscuits, followed by an impromptu game of football.
Leanne Staven, who was among the protesters, said she had not gone to the mosque to cause trouble but because "we need a voice", adding: "I think white British who have any concerns feel we can't speak freely."
This article appeared in the South China Morning Post print edition as: Mosque petrol-bombed with worshippers inside