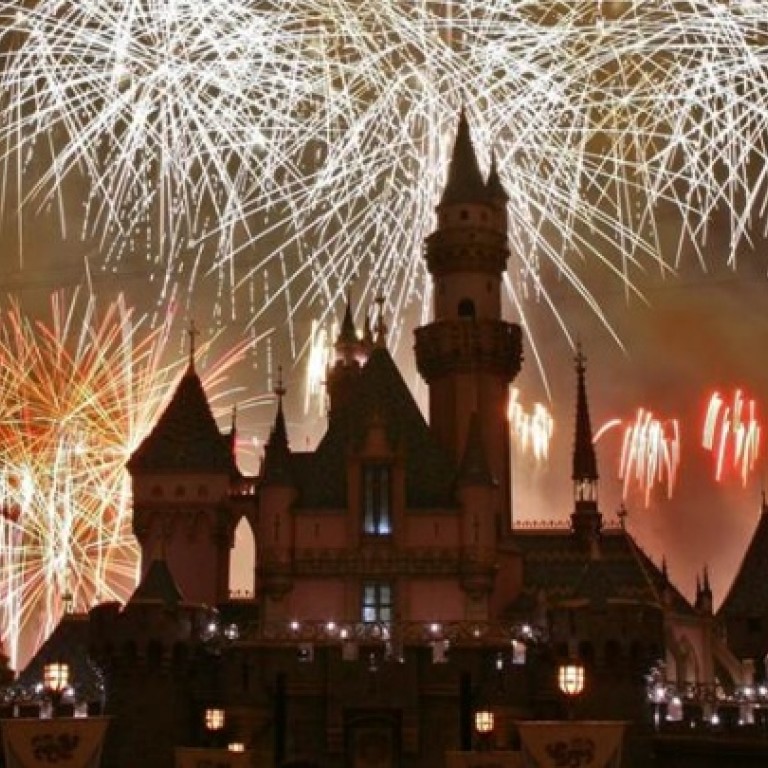 No injuries in apparent dry-ice Disneyland blast
A small explosion on Tuesday in a Disneyland rubbish can that appeared to be caused by dry ice in a bottle brought evacuations but no reports of any injuries, police and witnesses said.
The blast was reported about 5.30pm in the Mickey's Toontown area of Disneyland, which was evacuated as a precaution, Anaheim police spokesman Sergeant Bob Dunn said.
Police were investigating and an Orange County sheriff's bomb squad was headed to the scene to assist, authorities said.
Park visitor Allen Wolf says he was about six metres from the blast, near Toontown's City Hall.
Wolf said "it sounded louder than a gunshot," but similar.
"I looked up. Everyone stopped and looked up," Wolf said. "Security surrounded the trash cans then told everyone they were evacuating."
He said the park's music never stopped playing.
Disneyland officials did not immediately reply to a message seeking comment.
Mickey's Toontown, designed to make visitors feel like they've entered an old-fashioned cartoon, "is an interactive metropolis full of topsy turvy architecture and screwy sculptures," according to the Disneyland website.