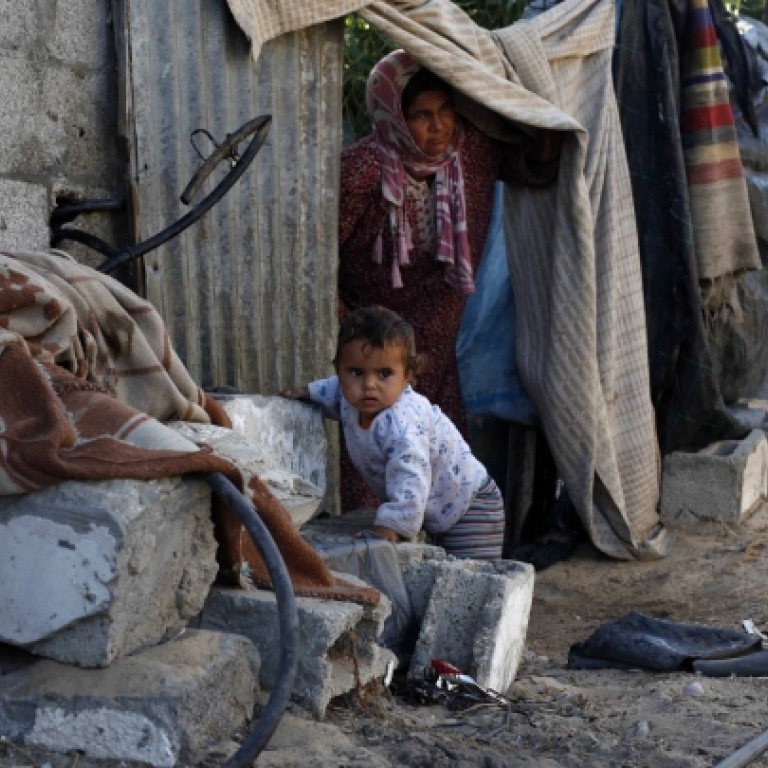 Gaza Strip attacked by Israeli air force after rocket fire
Attack followed rocket fire from Palestinian territory into southern Israel
The Israeli air force (IAF) attacked targets in the Gaza Strip overnight Sunday, following rocket fire from the Palestinian territory into southern Israel, sources from both sides of the conflict said.
"In response to the numerous rockets launched at Israel in the past several the hours, IAF aircraft targeted terrorist infrastructure including two weapon storage facilities in the central Gaza Strip and a rocket launch site in the southern Gaza Strip. IAF pilots reported accurate strikes on the targets," the army said in a statement.
Palestinian witnesses said the air raids hit uninhabited areas and caused no injuries.
Late Sunday two Palestinian rockets landed in southern Israel, without causing any damage or injury, according to Israeli military sources.
Two other rockets were intercepted by Israel's "Iron Dome" defence system, the army said in a statement.
The Israeli army blamed the Islamist Hamas rulers of Gaza for the rocket attacks, although no group claimed responsibility.
The Kerem Shalom goods crossing, reserved for trade between Israel and the Gaza Strip, will be closed until further notice following the attacks, the army said in its statement.
The exchange of fire came as a row erupted between Hamas and the radical Islamic Jihad movement in the Gaza Strip.
Islamic Jihad severed contacts with Hamas after a commander in its military wing died of wounds sustained in a police shooting, a leader of the radical group told AFP.
Islamic Jihad claims to have 8,000 fighters in its military wing, making it the second largest armed group in Gaza behind only Hamas itself.
In recent months there has been an uptick in rocket fire on southern Israel after more than three months of complete quiet following a deadly confrontation last November which ended with an Egyptian-brokered truce.
Last week on two occasions Gaza militants fired projectiles at Israel which however landed within the Gaza Strip.