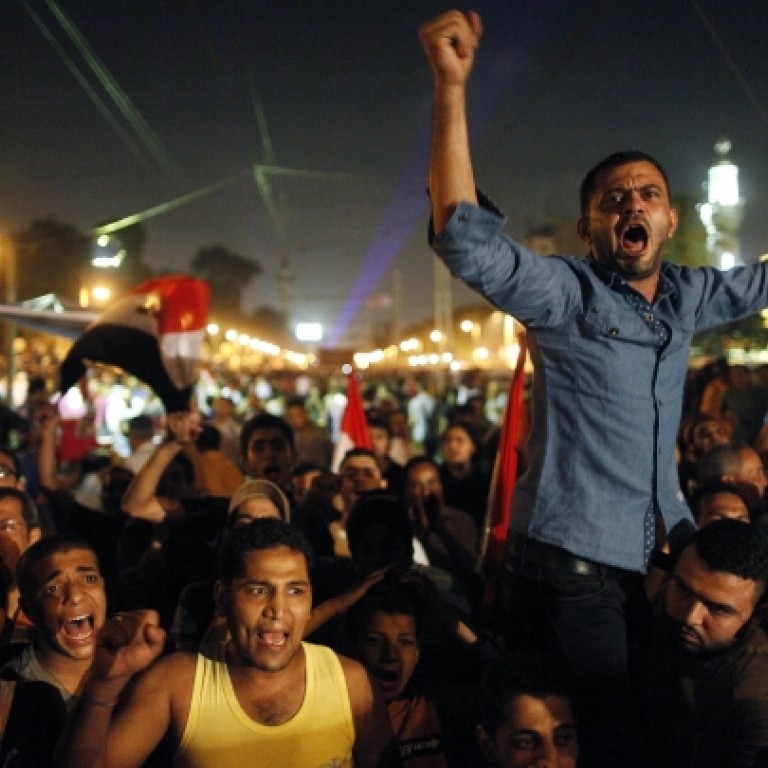 Gunmen kill 16 at pro-Mursi rally in Cairo
Unidentified gunmen killed 16 people and wounded 200 others when they opened fire at a Cairo rally supporting embattled Egyptian President Mohammed Mursi, health ministry officials said on Wednesday.
"Sixteen people have been killed and 200 wounded in an attack on a demonstration supporting President Mursi next to Cairo University," state television reported, citing the ministry.
"The aggressors attacked us with firearms," one Mursi supporter, Mostafa Abdelnasser, told AFP by telephone, adding that he carried away a man who had been shot in the head.
On Tuesday, seven people were killed and dozens wounded during clashes which included gunfire between supporters and opponents of Mursi in the southern Guizeh district of the capital, medical sources told AFP.
Clashes also erupted in the Cairo neighbourhood of Helwan and the northern province of Beheira, security officials said.
Mursi's opponents poured onto the streets of Cairo on Tuesday to press him to quit a day after the army told him to agree to the "people's demands" or face an imposed solution.
Late on Tuesday, the embattled Islamist leader vowed in a speech that he would not bow to mass protests calling on him to step down.