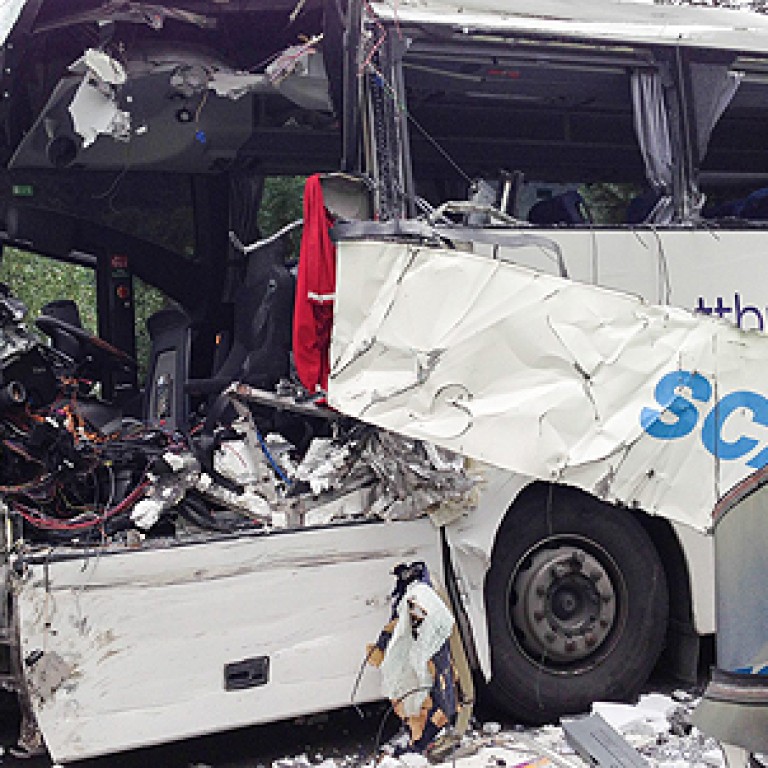 Update

|
Taiwanese tourist killed, others injured in Norway tour bus crash
A news agency said a woman from Norway and a woman from Taiwan had died
Two people were killed and several seriously injured on Monday when two buses, one Norwegian and one Swedish with foreign tourists aboard, collided in western Norway, local authorities said.
The NTB news agency said that a woman from Norway and a woman from Taiwan had died.
The frontal collision took place late Monday afternoon as the two buses travelled on a road connecting the towns of Sogndal and Lekanger, the head of local police operations, Hans Petter Harlem, said.
Sogndal mayor Jarle Aarvoll told news channel TV2 Nyhetskanalen that two people were killed and several were seriously injured.
According to police, a total of around 30 passengers were on board the two buses. The nationalities of the passengers were not immediately known.
Aarvoll said some of them were Chinese, while police said some were Taiwanese.
Taiwan's government said on Tuesday that one Taiwanese tourist was killed and seven others were injured in the collision.
The deceased was identified as 26-year-old Lin Wen-ling while two women were seriously injured and five others had minor injuries, said the Tourism Bureau.
They were with a 23-member tour group, including a guide, that was on a 13-day trip to Scandinavia that left Taiwan on Thursday, the bureau said, adding that the injured had been hospitalised.
Photos from the scene published by Norwegian media showed the front of the Swedish bus was completely demolished, the windshield shattered and several windows blown out.
With its fjords, western Norway is highly popular with tourists in the summer.
Last week in the same region, a Polish lorry caught fire in the country's second-longest tunnel, sending 73 people to hospital for smoke inhalation, including Chinese, French and German tourists.