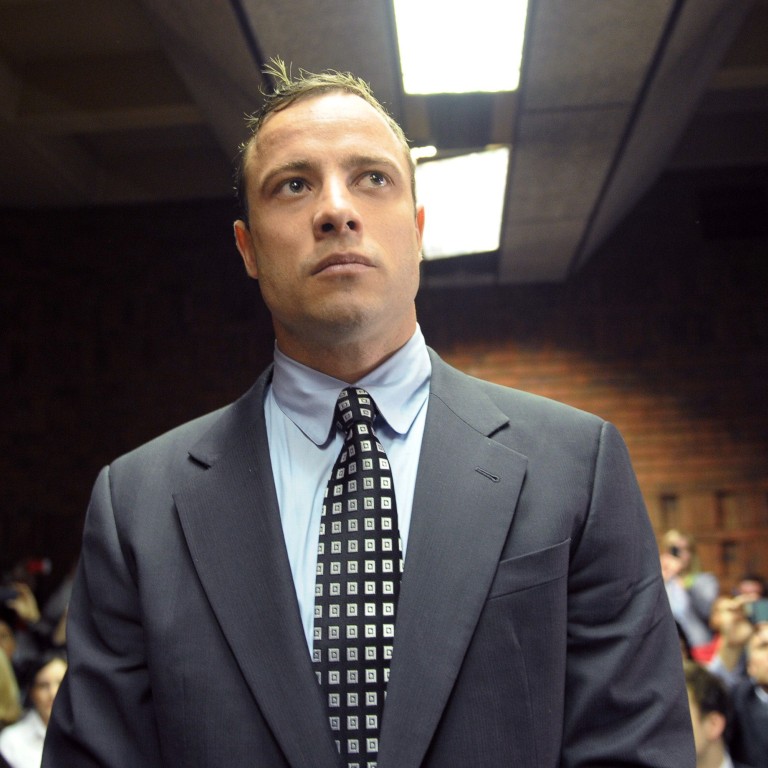 Pistorius due in court ahead of murder trial early next year
Amputee Olympian set to be indicted on premeditated murder charge on Monday
Oscar Pistorius will be indicted for premeditated murder on Monday and the double-amputee Olympian will go on trial early next year, prosecutors said.
In a sombre twist, the South African will be indicted on the day the woman he killed, Reeva Steenkamp, would have celebrated her 30th birthday.
National Prosecuting Authority spokesman Medupe Simasiku said yesterday that the exact date for the trial had not yet been set and would probably be decided on Monday, Pistorius' next scheduled appearance in court.
The indictment papers would be served at Pretoria Magistrate's Court and the prosecution will retain a main charge of premeditated murder, Simasiku said.
Pistorius faces a life sentence with a minimum of 25 years in jail if convicted on that charge.
Pistorius was initially charged with premeditated murder for bail purposes while police investigated the circumstances of the Valentine's Day shooting.
Police said this week that they had completed their six-month investigation and were convinced Pistorius "had a charge to answer to", leading to the indictment.
Additional charges were "possible," Simasiku said.
Simasiku declined to comment on South African media reports that charges relating to Pistorius allegedly discharging a firearm recklessly in two other incidents would be added to the indictment.
Prosecutors said in a statement it would be "inappropriate" to comment about "the charges" before they were made public on Monday. The language of the statement, using the plural charges, suggested that more could be added.
Pistorius denies he committed murder and says he shot Steenkamp by mistake in the early hours of February 14 because he thought she was an intruder at his villa in a gated community in the South African capital, Pretoria.
Anneliese Burgess, Pistorius' spokeswoman, said the athlete's defence team would also not be commenting on the charge or charges.
But they expected to see a copy of the indictment and related papers before Monday's court proceedings so they could prepare.
Those papers are also expected to include a witness list and detail evidence police have gathered in the six months since Pistorius fired four bullets from his licensed 9mm gun through a locked toilet cubicle door in his bathroom, hitting his girlfriend three times and killing her.
This article appeared in the South China Morning Post print edition as: Pistorius will face trial early next year