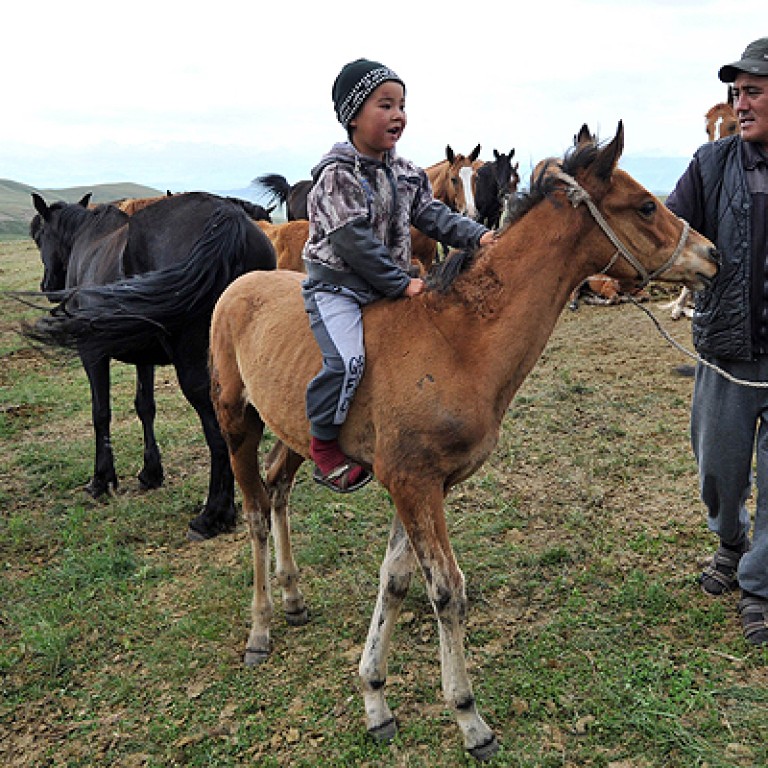 Fears rise of bubonic plague outbreak in Kyrgyzstan
Officials quarantine scores after death of Kyrgyz teen who ate infected marmot
Kyrgyzstan yesterday appealed for calm after a 15-year-old boy died of bubonic plague in a rural area, stressing that doctors had not identified any new cases among those who had contact with the boy or had shown suspicious symptoms.
Temirbek Isakunov, a herdboy from the village of Ichke-Zhergez, died last Thursday in hospital. He is thought to have become infected after being bitten by an oriental flea carried by a marmot that he reportedly prepared for food.
The Kyrgyz government said a total of 162 people identified as having had contact with the dead boy were isolated in hospital and taking antibiotics as a precaution under medical observation.
"No other cases of the illness have been registered," it said.
The plague victim lived in a village in the easternmost Ak-Suu district, which borders Kazakhstan and China and is close to the picturesque Issyk-Kul lake, a popular tourist destination.
Three people diagnosed on Tuesday with possible plague symptoms were still in hospital, but preliminary tests were negative, the health ministry said.
More than 300 medics were touring the area to give residents check-ups and inform them on the outbreak, while the authorities had set up police checkpoints to enforce quarantine zones, the health ministry said.
Kyrgyzstan insisted the "tragic case … does not carry any real threat to the epidemiological situation for neighbouring countries or residents of Kyrgyzstan."
It angrily criticised international media reports on the plague case for damaging the central Asian country's image as a regional tourist destination.
Yesterday, Tajikistan's health ministry recommended its citizens not to visit Kyrgyzstan this month.
In another blow, a Chinese team has pulled out of a regional sports tournament to be held in Kyrgyzstan next month, the director of the state physical culture and sports agency, Murat Saralinov, told a news conference yesterday.
Appearances by teams from Kazakhstan and Mongolia were also in doubt, Saralinov said, saying that the athletes wrongly believed that the whole country was under quarantine.
Bubonic plague is a bacterial infection that is a strain of the "Black Death", a virulent disease that killed tens of millions of people in 14th century Europe. Primarily an animal disease, it is extremely rare in humans.
A Russian public health official said cases of bubonic plague were registered in Kazakhstan every year, and the disease existed naturally in parts of Kyrgyzstan, Kazakhstan and Russia, Izvestiya reported.
This article appeared in the South China Morning Post print edition as: Fears rise of bubonic plague outbreak