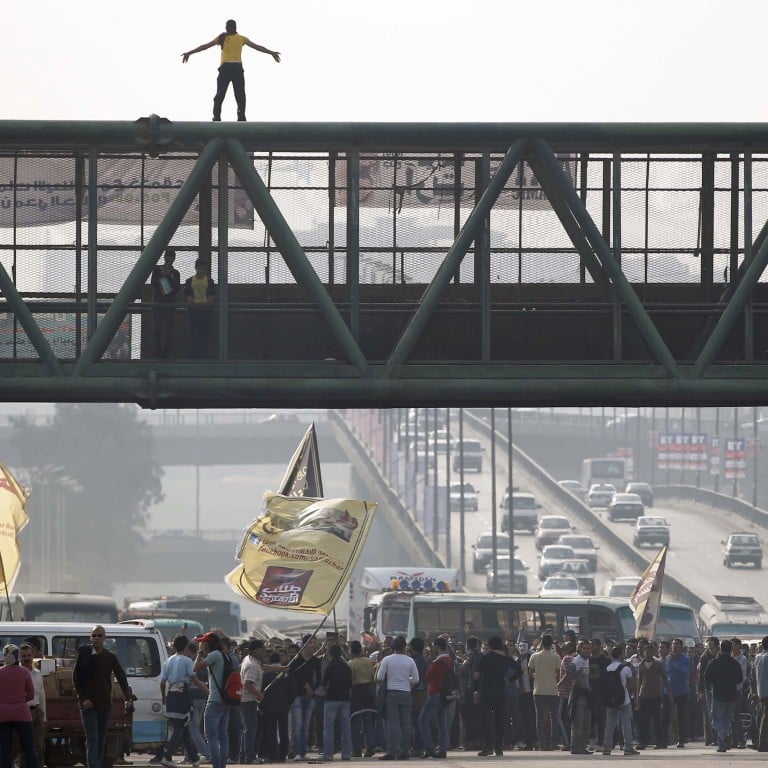 Student shot dead at Cairo university protest
A student was shot dead in clashes between supporters of ousted Egyptian President Mohammed Mursi and security forces at Al-Azhar University in Cairo, state newspaper reported on Thursday.
Security forces stormed into the university late on Wednesday, state news agency MENA reported, after they were called in to control the protesters who set fire to trees inside the campus.
The student was hit in the head by birdshot during the clashes and five other students were arrested, reported, adding that students threw rocks and bricks at security forces from behind the campus walls.
Supporters of Mursi's Muslim Brotherhood protest frequently at the university, which is in the same Cairo suburb as the Rabaa al-Adawiya mosque, scene of a pro-Mursi protest camp where thousands were killed when it was stormed by security forces on August 14.
Mursi was ousted by the army on July 3 after mass protests against his rule. The move set off some of the worst violence the country has seen in decades and led to a government crackdown against the Muslim Brotherhood in which thousands have been arrested.
The students organised the Azhar University protest to demand the release of jailed student activists who were arrested after previous clashes at the university.