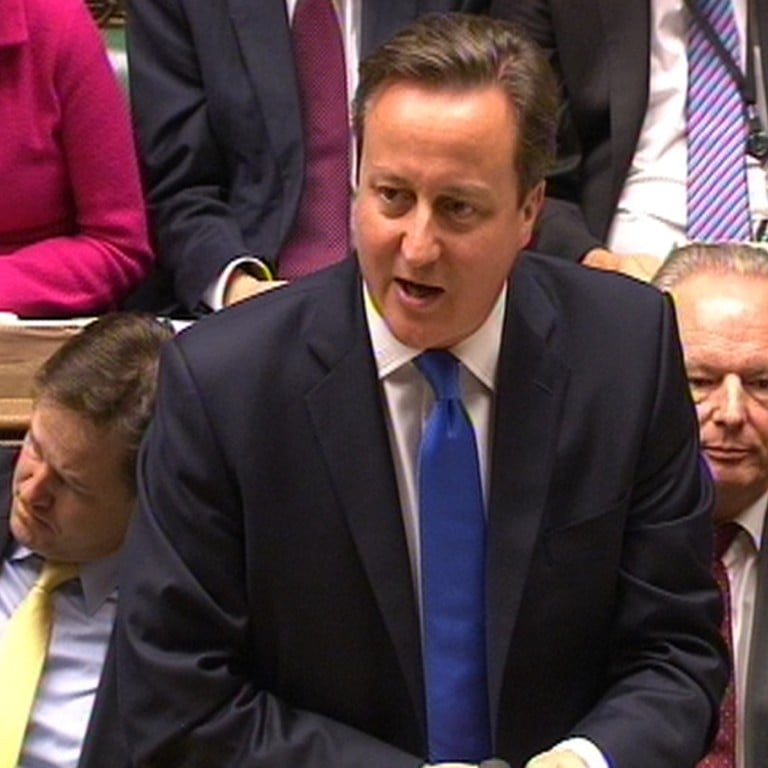 UK rushes out welfare curbs to deter applications from East European migrants
Prime Minister David Cameron scrambles to deter economic migrants from Romania and Bulgaria with changes to eligability for welfare benefits
British Prime Minister David Cameron said on Wednesday he was rushing to introduce regulations to stop migrants from the European Union being able to immediately claim welfare benefits amid public fears of an influx of Romanian and Bulgarian workers.
With his Conservative party trailing in opinion polls ahead of a 2015 election and polls showing most Britons don't want the labour market to be further opened up to east European workers next year, Cameron is under pressure to act on the issue.
Anxious not to be outflanked by the anti-immigration UK Independence Party (UKIP), Cameron has said he shares public concerns about EU restrictions being lifted on Romanians and Bulgarians working in Britain at the end of this year.
On Wednesday, in comments pre-released by his office, the prime minister said he was bringing forward to January 1 a previously announced measure forcing EU migrants to wait three months before they can apply for welfare benefits.
A senior government source said Cameron had originally envisaged the measure taking effect around the middle of next year but had decided to accelerate the process.
He said in a statement: "Accelerating the start of these new restrictions will make the UK a less attractive place for EU migrants who want to come here and live off the state.
"I want to send the clear message that whilst Britain is very much open for business, we will not welcome people who don't want to contribute."
Cameron unveiled plans to limit EU migrants' access to welfare in Britain last month, saying he wanted eventually to restrict migrants from poorer EU states relocating to richer ones, stirring a row with the European Commission.
Government officials said the accelerated welfare restriction would apply to migrants from all EU countries "with a small number of exceptions".
The opposition Labour party, which is leading in opinion polls, accused Cameron of "leaving everything to the last minute".
It also said he needed to urgently "beef up enforcement against agencies which only recruit from abroad, dodgy gangmasters and targeting sectors that are reliant on migrant labour to ensure they are working to train employees."