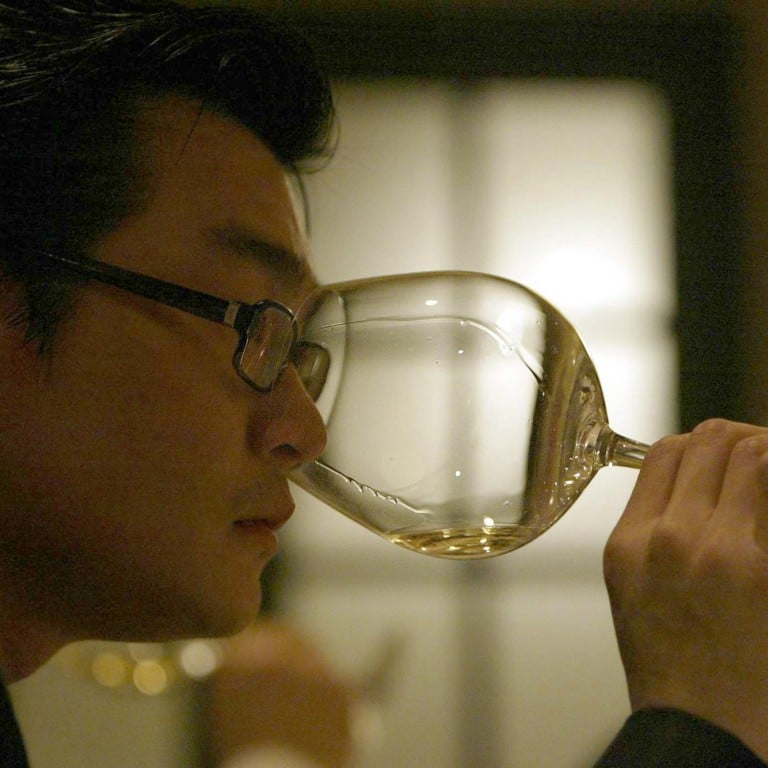 Wine counterfeiter Rudy Kurniawan convicted of multimillion-dollar fraud
Indonesian merchant who put fancy labels on 'witch's brew' of drinks convicted of fraud that drove up price of fine wines around the world
He was once the golden boy of the Los Angeles wine scene, but Rudy Kurniawan's life as a high-profile collector of rare vintages has come crashing down, with a jury convicting him of fraud for operating a fake-wine factory and selling counterfeit wines to fund his lavish lifestyle.
Some of the wines Kurniawan sold privately or at auctions fetched more than US$5,000 per bottle. Wine experts said Kurniawan's victims went far beyond a few very rich collectors and that his actions cast a cloud over the entire wine world.
"It's a betrayal of the winemakers and a betrayal of the buyers," said expert Michael Egan, a prosecution witness.
By diluting such wines, Kurniawan muddied the history surrounding them, he said. "Every time you open one, it's one less of a dwindling supply."
Jurors rejected defence attorney Jerome Mooney's argument that Kurniawan, 37, was as much a victim of counterfeiting as any collector and that he had unwittingly passed fakes on to others after buying them legitimately.
Mooney said after the verdict that he would ask for "as little" prison time as possible when Kurniawan is sentenced in April.
He could receive up to 40 years for his conviction on two counts of fraud related to the fake wine and to his 2007 application for a US$3 million loan from a New York finance company. Prosecutors said Kurniawan lied on the application about his collateral and about his immigration status by saying he was a permanent US resident.
In truth, Kurniawan, who came to Los Angeles from Indonesia on a student visa in the 1990s, had been ordered to leave the US in 2003. He could be deported after serving his sentence.
"By the time of sentencing, he will have been incarcerated for two years," Mooney said of Kurniawan, who showed no emotion as the verdict was read. "I think that's enough."
Mooney said he thought the effects of Kurniawan's actions had been "largely exaggerated". Prosecutors said Kurniawan's massive buying spree, which ran from at least 2004 until 2012, fuelled competition for fine wines that drove up prices worldwide.
Laurent Ponsot, whose Domaine Ponsot in France produces some of the world's most prized burgundy wines, rejected Mooney's argument.
"The wine has been dirtied," said Ponsot, whose wines figured prominently in the case.
Kurniawan was accused of consigning to auction in 2008 dozens of bottles of purported Domaine Ponsot with an estimated value of between US$440,500 and US$602,000. The bottles were pulled from the auction after Ponsot, alerted by suspicious collectors, confirmed they were fakes.
"Wine is a kind of element made by nature to bring people together and make people happy," he said. Kurniawan tainted that by making people wary of fine wines, Ponsot said.
Prosecutors presented a wealth of evidence including plastic bags stuffed with thousands of labels marked with legendary vintages. Kurniawan reportedly printed the labels and stuck them on empty bottles. There were sacks filled with corks and a device used to extract corks without breaking them.
There was sealing wax and foil, used in the recorking process. There were also bottles, some empty and some full, strewn across his home. Assistant US Attorney Joseph Facciponti said Kurniawan would fill the empties with a "witch's brew" of relatively cheap wine and expensive vintages and then slap on a fancy label to fool buyers.
Egan said it didn't matter whether the most affected victims were wealthy collectors.
"Even if you're rich, you're still being hoodwinked," Egan said. "You're still being taken for a ride."
This article appeared in the South China Morning Post print edition as: Fake-wine dealer judged guilty