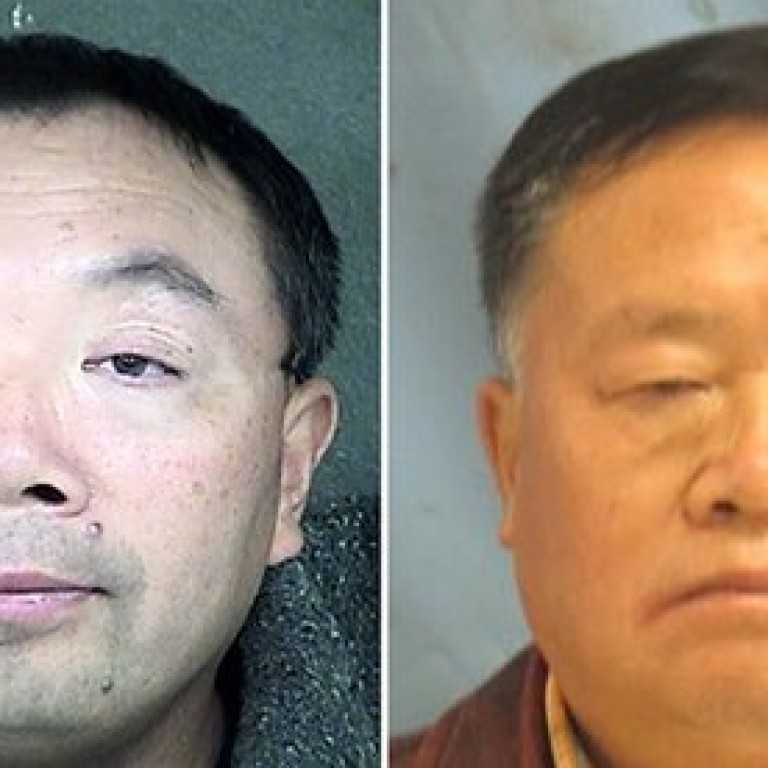 Grand jury in Kansas, US indicts Chinese scientists
Two scientists from China working in the US have been indicted in Kansas on charges alleging they stole seeds developed by a US bioscience company and gave them to an agricultural delegation visiting from China.
A federal grand jury on Wednesday indicted Weiqiang Zhang and Wengui Yan on one count each of conspiracy to steal trade secrets and one count of theft of trade secrets.
Zhang, an agricultural seed breeder at Ventria Bioscience's facility in Junction City, and Yan, a US Department of Agriculture research geneticist at the Dale Bumpers National Rice Research Center in Stuttgart, Arkansas, were initially charged last week with conspiracy to steal trade secrets.
Zhang was being held at a detention centre in Leavenworth. Yan has been detained in Arkansas. Federal public defenders appointed to represent the two men did not immediately return calls seeking comment Friday.
The two are accused of stealing Ventria rice seeds containing proteins used for therapeutic purposes. The seeds were protected by Ventria as "confidential and propriety information," the indictment said. Ventria, based in Fort Collins, Colorado, did not respond to an email seeking comment on Friday.
According to the federal complaint filed last week, the company told federal authorities it was the only US producer of those particular seeds and that if they were stolen and the technology compromised "its entire research and development investment would be compromised." The company said its investment in developing the seeds ranged from US$3 million to US$18 million.
Zhang, a citizen of China who is a lawful permanent resident of the US, began collecting the seeds in October last year from Ventria's facility in Junction City, Kansas, where he managed the plant breeding and nursery operations, according to the indictment.
Yan, who had worked for the USDA since 1996 and is a naturalized US citizen, then visited a crops research institute in China with Zhang last year "to gauge how their agricultural knowledge and expertise would assist and further the efforts of the crops research institute," the indictment said.
The pair arranged for a delegation from a crops research institute in China to visit the US this summer so they could "specifically pass along Ventria's Trade Secret Information and Ventria's unique rice seeds with recombinant proteins," the indictment alleges. US Customs and Border Protection confiscated the seeds from the delegation before they flew back to China in August. The indictment does not name the institute that the delegation represented.
Zhang and Yan each face up to 10 years in prison and fines up to US$250,000 on each count.
Their case coincided last week with charges in Iowa against six other men from China, including the CEO of a seed corn subsidiary of a Chinese conglomerate. They are charged with conspiring to steal patented seed corn from two of America's leading seed developers. But Jim Cross, spokesman for the US Attorneys in Kansas, said as far as he knows the two cases are not related.
Peter Toren, a former federal prosecutor who handled trade secrets cases, said earlier this week that the number of cases of economic espionage connected to China has increased significantly in recent years, due in part to a lack of respect for intellectual property rights in that country.
"The value in bringing these cases in the criminal forum is hopefully it will have some deterrent effect," Toren said.