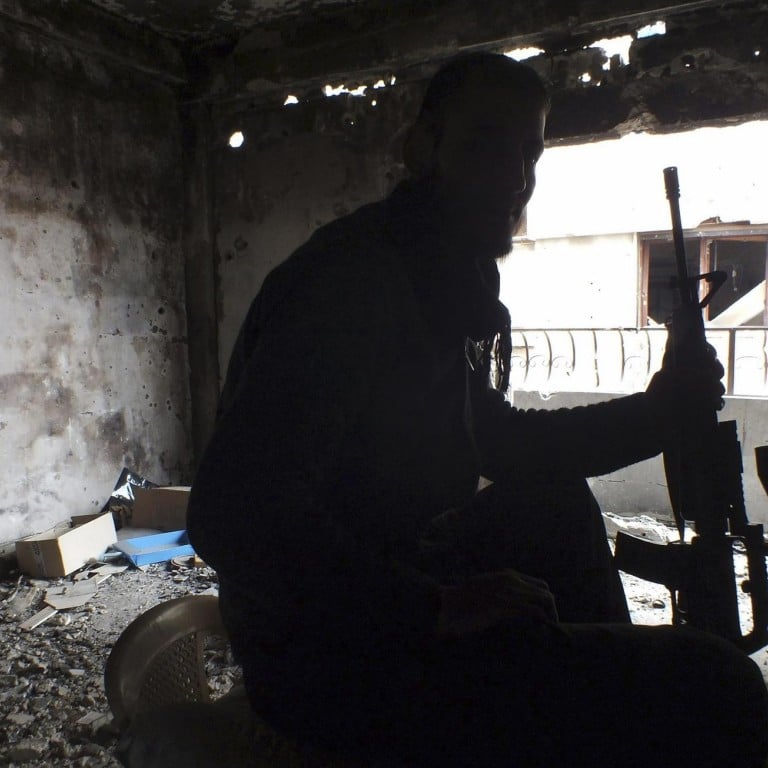 French Islam convert killed fighting Syrian regime, like his half-brother
Family bewildered by death of 22-year-old in bombing four months after half-brother killed
Nicolas Bons, a young convert to Islam from a comfortable middle-class French background, has died fighting in Syria barely four months after his half-brother met the same fate, their father said.
In a story that has provoked bewilderment, the mother of 30-year-old Nicolas was informed by text message from the frontline that her son had been "martyred" on December 22 in a suicide truck bombing in the Syrian province of Homs, the father, Gerard Bons, said by phone from his home in French Guiana.
Nicolas' half-brother Jean-Daniel had died in fighting at the start of August. He was 22 and had been introduced to radical Islam by Nicolas, who had himself announced his conversion to his parents in 2009.
Nicolas' personal journey mirrors that of many of the increasing number of converts to Islam who have signed up for jihad, or holy war.
Having struggled at school, Nicolas lost his way in his early 20s, developing a cannabis habit and picking up a conviction for petty dealing.
According to his family, all that stopped almost overnight when he found Islam. He soon became a regular visitor to a mosque in his home city of Toulouse and an assiduous reader of the Koran.
When Jean-Daniel, who until then had lived with his father in French Guiana, came to study in Toulouse in 2011, he too soon converted under Nicolas' influence. In March last year the pair set off for Syria, having told their parents they were headed for a beach holiday in Thailand.
A month later, they sent a letter revealing their true destination and in July Nicolas appeared, Kalashnikov and Koran in hand, in an Islamist propaganda video in which he calls on French President Francois Hollande to convert to Islam. Jean-Daniel also features in the video but only looks on expressionless.
The two men's father has admitted he has no idea how Nicolas became radicalised.
Toulouse was home to the radical Islamist Mohammed Merah, who killed seven people in and around the city in 2012. But local clerics have dismissed suggestions it was at the mosque that Nicolas developed his fascination with jihad, suggesting the internet was a more likely source of his unlikely transformation.
Bons said his former wife Dominique had received a text message on Thursday. It said: "Your son Nicolas carried out a truck bombing at an enemy village in the Homs region. May God accept him as a martyr."
Bons said that he had tried to contact Nicolas several times to wish him well on his birthday on December 23.
"I always had problems getting through," he said. "I told myself, it's the festive season and maybe the call is not getting through because of heavy traffic. But it wasn't that."
"I never thought that he would descend to this level in this religion. It's appalling," he said.
"All these people who condition others to become human bombs are killers."
According to French intelligence sources, about 220 French jihadists - around a fifth of them converts - are fighting in Syria.
Dominique Bons, Nicolas' mother, told France's newspaper that after receiving the text message, she called the Syrian number on her cellphone and a man speaking French confirmed his death. "He added that he was in paradise under Allah's protection," she said.
Dominique Bons said that for the nine months that her son fought President Bashar al-Assad's forces, she managed on average to speak to him once a week. She said Nicolas believed his half-brother was in paradise.
"He said he was waiting to go to paradise [too]," his mother said.
This article appeared in the South China Morning Post print edition as: Muslim-convert French siblings die in Syria war