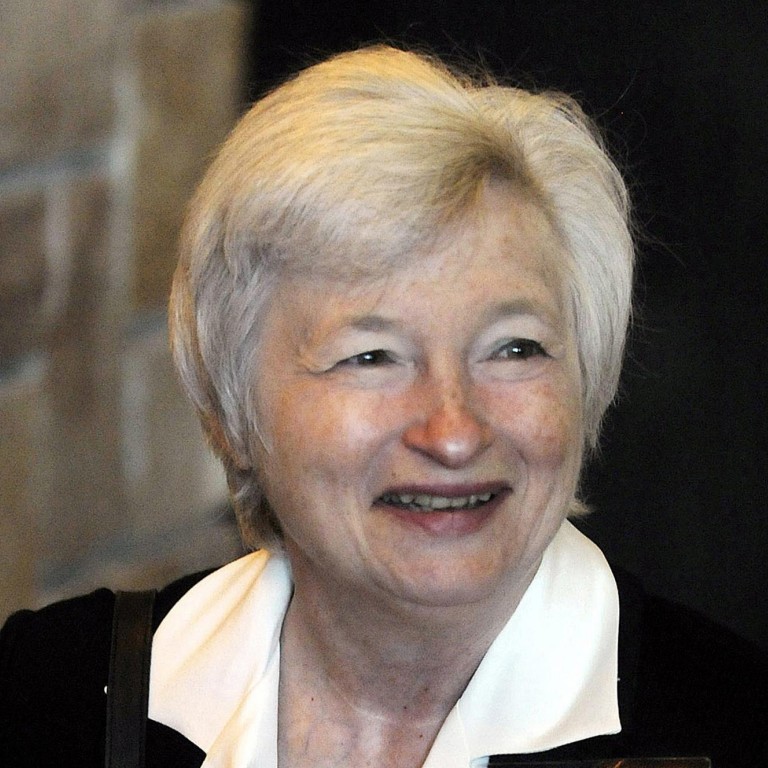 Split vote of US Senate on Janet Yellen confirmation signals politicisation
Some 26 senators voted against confirming Janet Yellen as head of America's central bank
Janet Yellen's confirmation as chairman of the Federal Reserve with the least Senate support on record shows that the US central bank still faces intense political scrutiny six years after the financial crisis.
The Senate vote of 56-26 to confirm Yellen means she garnered even less support than outgoing chairman Ben Bernanke, whose 2010 confirmation for a second term by a vote of 70-30 represented the most opposition for a Fed chief. Bernanke's term ends on January 31.
Yellen takes over a Fed with a US$4.02 trillion balance sheet bloated by a quantitative easing programme, undertaken to pull the nation out of the deepest recession since the 1930s, that sparked strong Republican criticism. Crisis-era bailouts of financial firms, including American International Group, exposed the Fed to charges it overstepped its authority.
"In the current political environment it's probably unrealistic to expect things to cool off," said Roberto Perli, a partner at Cornerstone Macro in Washington and a former Fed economist. "The Fed was forced by the circumstances of the crisis to take a series of controversial actions, not just QE but the whole crisis response, the bailouts, the facilities they put in place for banks and non-banks."
Yellen, 67, the first woman to head the Fed, will preside over an unwinding of the central bank's unprecedented stimulus programme if the economy performs as forecast. The Fed took the first step towards the exit last month when it reduced the monthly pace of asset purchases to US$75 billion from US$85 billion, citing evidence of improvement in the labour market.
The Fed's Republican critics say its bond purchases risk creating asset-price bubbles and eventually stoking inflation, even as price increases remain subdued. The personal consumption expenditures index, the Fed's preferred gauge, rose 0.9 per cent in November from a year earlier and has stayed below the central bank's 2 per cent objective for 19 months.
"The stock market has become addicted to the Fed's easy-money policies," Charles Grassley, a Republican Senator who voted against Yellen, said on Monday on the Senate floor.
"The benefits to Main Street have been questionable at best."
Such scepticism from Congress "means the Federal Reserve leadership is going to have to spend more time talking to the public and talking to Congress about what it's doing", said Lewis Alexander, chief US economist for Nomura in New York.
Bernanke, in a January 3 speech in Philadelphia, said he was surprised by the amount of energy he's had to devote to maintaining relationships with Congress beyond the twice-yearly testimony required by law.
"I had not entirely anticipated," he said, "that I would spend so much time meeting with legislators outside of hearings, individually and in groups."
In his final press conference last month, Bernanke said Yellen should keep in mind that "Congress is our boss".
Not all 100 senators were present to vote on Yellen's nomination, as arctic weather kept many from returning to Washington.
In a procedural vote last month, Yellen advanced 59-34, compared with 77-23 for Bernanke in 2010.
In 2006, Bernanke was confirmed by a voice vote.
As the economy improves, the Fed is forecast to keep cutting the pace of bond purchases in US$10 billion increments over the next seven meetings before ending the program in December 2014, according to the median forecast of a Bloomberg survey of 41 economists last month.
"A lot of the hard work has already been done," said Michael Feroli, chief U.S. economist at JPMorgan Chase & Co. in New York. Yellen is "going to come in like a relief pitcher and kind of finish off a pretty strong seven innings from Bernanke."
This article appeared in the South China Morning Post print edition as: 'No' votes for the new Fedboss reflect politicisation