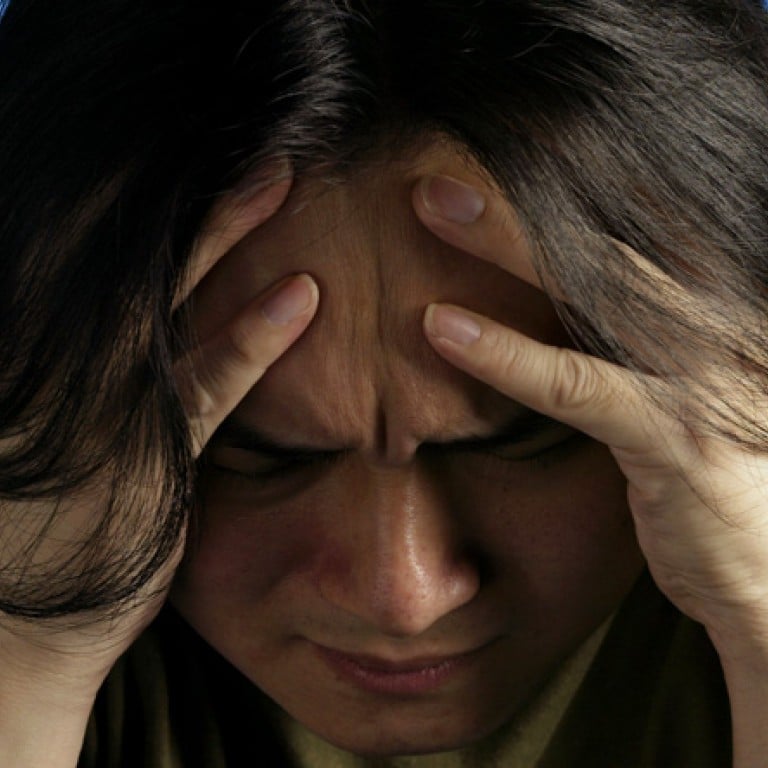 Positive thinking a big factor in effectiveness of migraine pills
Study of headache sufferers suggests their expectation of the pain relief a pill will deliver is a big factor in the drug's effectiveness
A quirky US study suggests patients' expectations can make a considerable difference in how they feel after receiving treatment for a migraine.
Boston researchers recruited 66 migraine patients in an attempt to quantify how much of their pain relief came from a specific medication and how much was due to the placebo effect, or the healing power of positive belief.
More than 450 headaches later, they reported on Wednesday that it was important for doctors to carefully choose what they told patients about a powerful medicine, because the message could help enhance its benefits, or blunt them.
"Every word you say counts, not only every gram of the medication," said Harvard University professor Ted Kaptchuk, who led the study with a team at Boston's Beth Israel Deaconess Hospital.
During the tests, patients who have suffered regular migraine headaches agreed to forgo pain relievers for several hours during one attack, recording their symptoms for comparison with later attacks.
Then for each of their next six migraines, the patients were given a different pill inside an envelope with a different message.
Sometimes they were told it was an effective migraine drug named rizatriptan, which was a positive message.
On other times they were told they were being given a placebo, a dummy pill, suggesting no benefit. On still other times they were told the pill could be either the real thing or the placebo, which served as a neutral message.
Sometimes the doctor's message was true as they were told they got rizatriptan and they really did. Sometimes it was false because the researchers had secretly switched the pills.
Mixing up the possibilities allowed researchers to tease out how the same person's pain relief differed from migraine to migraine as expectations changed.
Of course, the real migraine drug worked far better than the dummy pill. But remarkably, people who knew they were taking a placebo still reported less pain than when they had left their migraine untreated, the researchers found.
The surprise came when patients' reports of pain relief more than doubled when they were told the migraine drug was real than when they were told, falsely, that it was a fake, the team reported in the journal .
In fact, people reported nearly as much pain relief when they took a placebo that they thought was the real drug as they did when they took the migraine drug while believing it was a fake.
"The more we gave a positive message to the patient, the bigger the placebo effect was," Kaptchuk said.
He said that effect probably was not purely psychological, saying the ritual of taking medication may trigger some subconscious memory that could leave people feeling better even if they knew they had taken a fake drug.
Scientists have long known that some people report noticeable improvements in pain and certain other symptoms when given a placebo, which can be a sugar pill or sham surgery or some other benign intervention. Some studies have even documented that a placebo actually can spark a biological effect.
But scientists don't know why the placebo effect works or how to harness its potential benefit.
The latest research was an interesting attempt to answer some of those questions, at least for one kind of pain, said Dr Mark Stacy, vice-dean for clinical research at Duke University Medical Centre, who wasn't involved with the work.
And learning how much of an impact it made could help design better studies of new drugs, to ensure the phenomenon didn't skew results, he added.
For now, it shows "the power of positive thinking may be helpful in taking care of your migraine", he said.
This article appeared in the South China Morning Post print edition as: Positive thinking among best curesfor a migraine