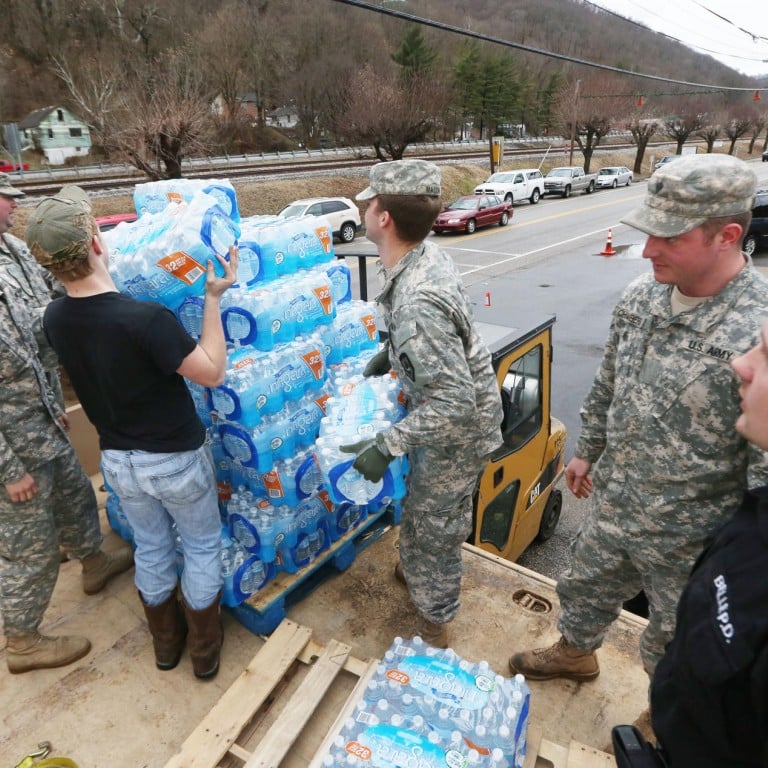 Charleston, West Virginia ponders the rising cost of major chemical spill
Officials say it could be days before safe water is returned to 300,000 residents
Business owners with empty dining rooms and quiet shops around West Virginia's capital, are now pondering the economic price of a chemical spill.
More than 300,000 residents in Charleston were without safe drinking water on Saturday due to the spill and faced not being able to shower or drink from a tap for several days, an official said.
Governor Earl Ray Tomblin said there had been progress on the situation during Saturday, but officials could not say when the ban might be lifted for the nine counties and Charleston, the state's largest city. As much as 19,000 litres of industrial chemical leaked into the Elk River on Thursday.
"Right now, no water is safe," Jeff McIntyre, president of West Virginia American Water, said., adding that it could be days before water quality meets federal quality standards.
Most visitors have left the city while locals are either staying home or driving out of the area to find somewhere to get a hot meal or a shower. Orders not to use tap water for much other than flushing toilets mean that the spill is an emergency not only for the environment. but also for local businesses.
Virtually every restaurant was closed on Saturday, unable to use water to prepare food, wash dishes or clean employees' hands. Meanwhile, hotels were empty and shoppers were not frequenting retail stores.
At Charleston's Yeager Airport, outbound flights were cancelled because the lack of water violated a hotels agreement, airport a spokesman said. Arrangements were being made to house flight personnel in hotels about 60km away.
The spill of 4-methylcyclohexane methanol, or Crude MCHM, came from a tank belonging to Freedom Industries, a Charleston company that produced specialised chemicals for the mining, steel and cement industries, authorities said.
So far, 73 people had gone to area emergency rooms for treatment and five had been admitted for observation over issues involving the spill, Health official said. Their symptoms included nausea, vomiting, dizziness, diarrhoea, rashes and reddened skin.
This article appeared in the South China Morning Post print edition as: City counts cost of chemical spill