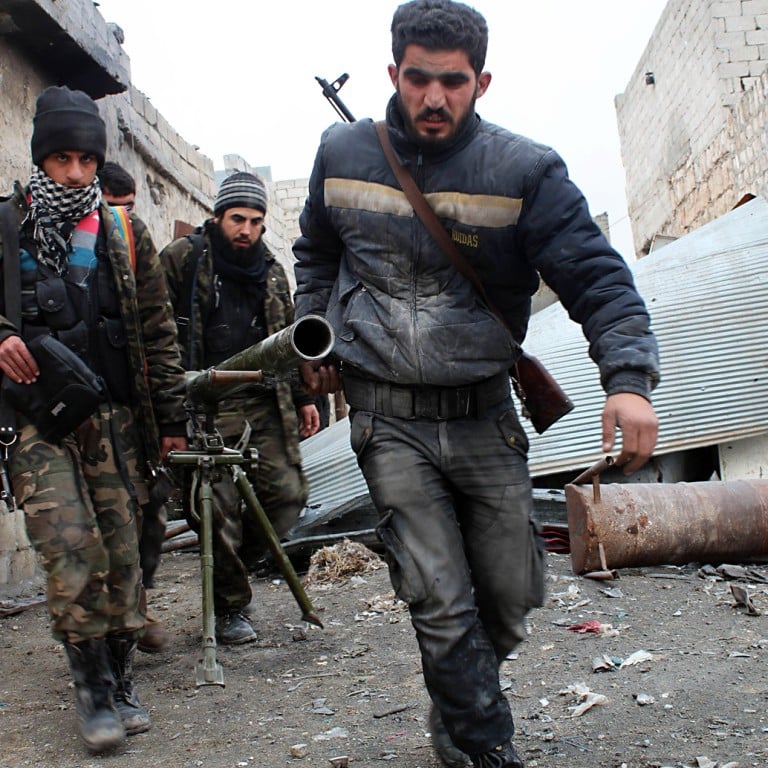 United States resumes the supply of non-lethal aid to Syrian opposition
The United States has restarted deliveries of non-lethal aid to the Syrian opposition more than a month after al-Qaeda-linked militants seized warehouses and prompted a sudden cut-off of Western supplies to the rebels.
The communications equipment and other items were being funnelled for now only to non-armed opposition groups, US officials said.
But the move nevertheless boosts Syria's beleaguered rebels, who saw their international support slide after Islamic militants seized bases near the Turkish border that had been under the authority of a key US-backed leader.
It could also be seen as a US reward to the opposition for its participation in ongoing peace talks with President Bashar al-Assad's government in Geneva.
The US officials said the aid was being sent through Turkey into Syria, with the co-ordination of the Free Syrian Army's Supreme Military Council.
They stressed that the halt in supplies last month was only a "precautionary measure" until the Obama administration could once again verify the security of aid packages.
The officials provided no indication about the status of lethal assistance such as body armor and ammunition.
Britain also suspended deliveries some six weeks ago and Turkey shut the border after fears over the growing strength of extremist jihadis crystallised in the takeover of the warehouses and bases by the Islamic Front.
This article appeared in the South China Morning Post print edition as: US resumes aid supply to Syrian opposition