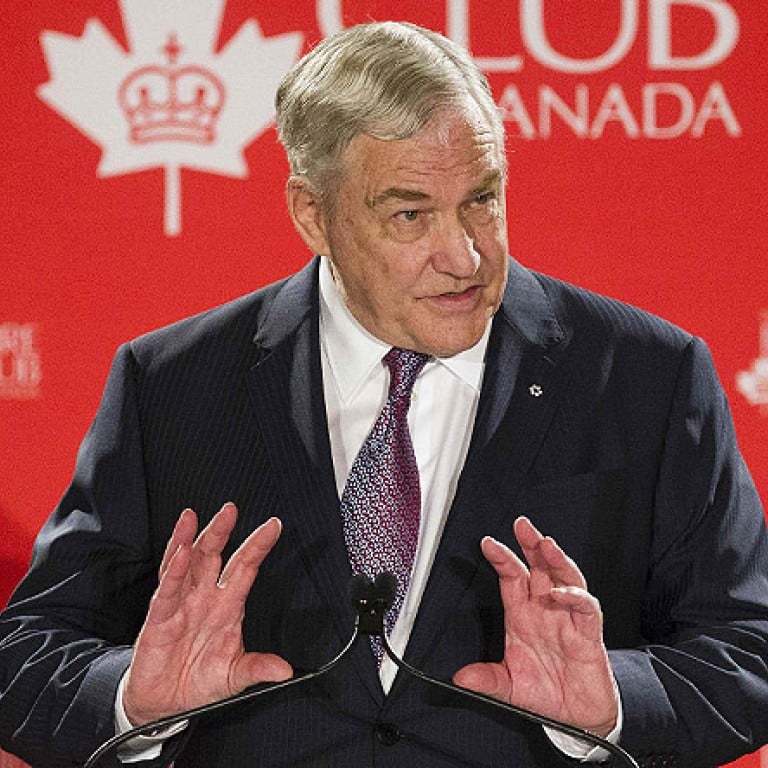 Canada strips former publisher Conrad Black of honours
Convicted press baron has honours bestowed by Canada removed following jail term served for fraud, although he remains a life peer in the British House of Lords
Canada has cancelled two prestigious honours for Conrad Black, who once ran a newspaper empire stretching from the Chicago Sun-Times to Britain's Daily Telegraph and the Jerusalem Post but who ended up in US prison for fraud.
The government on Friday terminated his appointment as an officer of the Order of Canada, which recognises a lifetime of high achievement and merit.
It also removed him from the Queen's Privy Council for Canada, ostensibly a group of cabinet ministers and other prominent Canadians appointed to advise Queen Elizabeth, Canada's head of state, though for distinguished individuals outside of the cabinet it is mainly a mark of honour.
Sentiment toward Black changed when he was sentenced to prison in the United States for fraud and obstruction of justice.
He was found guilty in 2007 of scheming with business partner David Radler and other executives to siphon off millions of dollars from the sale of newspapers as they unwound Hollinger International.
Two of his three fraud convictions were later voided, his sentence was shortened and he was released in May 2012 after having served 37 months.
He now lives at home in Toronto, where he writes, and co-hosts a television talk show. He was named in 2001 to the British House of Lords but has been on leave of absence there since June 2012.
Black does not have a listed telephone in Toronto, and a spokesman did not immediately respond to a request for comment.
The announcement of the decisions on the two honours was made by Governor General David Johnston, the queen's representative in Canada. Johnston made the announcement in a short statement that did not elaborate on the reasons for the decisions or for the timing.