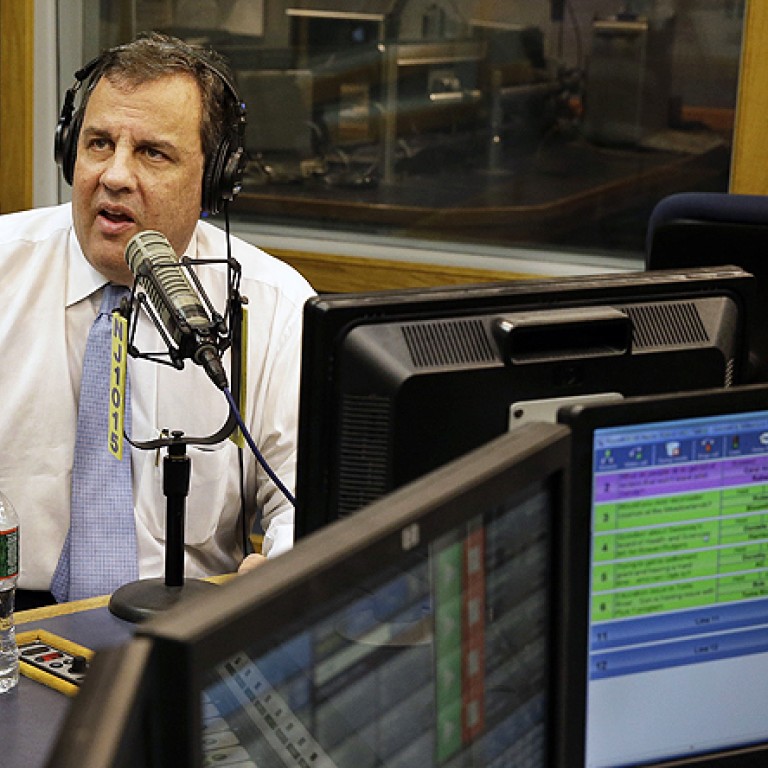 New Jersey Governor Christie to co-operate with federal prosecutor's subpoena
Governor maintains he was not aware of traffic chaos allegedly engineered by his staff and says he will co-operate with investigation
Governor Chris Christie on Monday said that his office is co-operating with a subpoena from federal authorities investigating whether any laws were broken when lanes near a New Jersey bridge were apparently closed for political retribution.
Christie, in a radio interview, took questions for the first time since a nearly two-hour news conference January 9, the day after e-mails were made public showing that at least one of his top aides had a role in a traffic-blocking scheme near the George Washington Bridge. Since then, he has made public appearances but not opened himself to questions, except to schoolchildren in Camden.
The Republican governor also said in the interview that he may have heard about the traffic tie-ups in Fort Lee when they were going on last September, but that it didn't register with him as a major issue if he did.
He said that a news report several days after the lanes were reopened got his attention and that he asked staffers to look into it. The report indicated that the head of the Port Authority of New York and New Jersey did not authorise the closings.
"Nobody has said I knew about this before it happened, and I think that's the most important question," Christie said in the appearance on his "Ask the Governor" radio show on Townsquare Media on Monday night.
Meanwhile on Monday, Christie's campaign sought to exceed New Jersey's election spending cap to pay for lawyers dealing with subpoenas stemming from a political payback scandal.
A special legislative investigative committee said on Monday it had begun receiving documents it requested in response to 20 subpoenas it issued last month. It's trying to unravel how high up Christie's chain of command a lane closing order went in September and whether the operation was meant to punish a Democratic adversary.
In a request to the state Election Law Enforcement Commission, Christie's campaign organisation asked for permission to raise more money and to spend it on lawyers handling subpoenas issued by both legislative investigators and the US attorney's office.
The campaign has already spent all but US$13,000 of the more than the US$12.2 million limit for Christie's re-election. Without more money, the campaign said it would not be able to answer the subpoenas.
Neither subpoena suggests the campaign "has engaged in wrongdoing," the campaign's lawyers said in their request.
A hearing before the election commission was set for February 11.
Subpoenaed information was due to lawmakers on Monday and federal prosecutors on Wednesday, but the campaign said it has requested extensions.