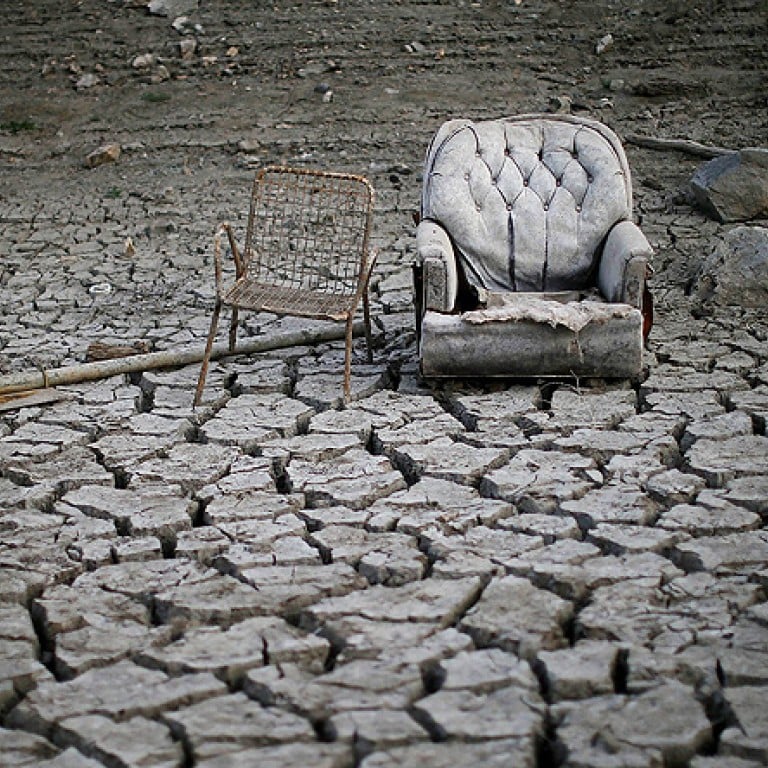 California lawmakers prepare US$644m drought relief bill
With water supplies under pressure in California following months of drought, a bill to protect and enhance water resources is to be fast-tracked through the state legislature
California's senate leader is preparing a US$644 million emergency drought relief bill designed to quickly fund urgent projects to combat the state's severe water shortage, according to a draft of the legislation.
The wide-ranging effort would fast-track water supply projects, speed-up funding for expanded use of recycled water and storm water capture projects, and better monitor and manage groundwater resources.
California is facing its worst drought in decades. State officials have said it is likely to force a complete cut-off this year in state-supplied water sold to 29 irrigation districts, public water agencies and municipalities up and down the state. It would be the first time such a cut-off had taken place.
The draft calls for portions of the bill to go into effect by July 1, a quick timeline that highlights the urgency of the situation.
"Short of making it rain, I think this is the best that the governor and the legislature can do to get water to people who need it," said Steven Maviglio, a consultant working with the environmental group Natural Resources Defence Council (NRDC).
Most of the money would come from voter-approved bonds, although at least US$40 million would come from money raised from the sale of carbon permits as part of the state's emissions trading or 'cap-in-hand' programme.
Environmentalists said spending cap-and-trade revenue to make the state's water system more energy efficient would be a wise use of the money since 19 per cent of electricity used in the state goes to heat, pump, move and treat water.
"With the close nexus between water and energy use in California, this will help create the greenhouse gas reductions and the broader environmental and economic benefits that we're looking for," said Erica Morehouse of the Environmental Defence Fund.
The three-page draft was circulated by environmentalists on Tuesday. A spokesman for Senate President pro Tempore Darrell Steinberg, whose name is on the draft bill and who is leading the effort, declined to discuss the bill since it is the subject of ongoing negotiations.
Democratic Governor Jerry Brown declared a drought emergency last month, a move that allows the parched state to seek federal aid. A Brown spokesman did not return a request for comment on the draft bill.
Democrats control a majority in both chambers of the California state legislature, making it easier for Brown to enact his agenda.