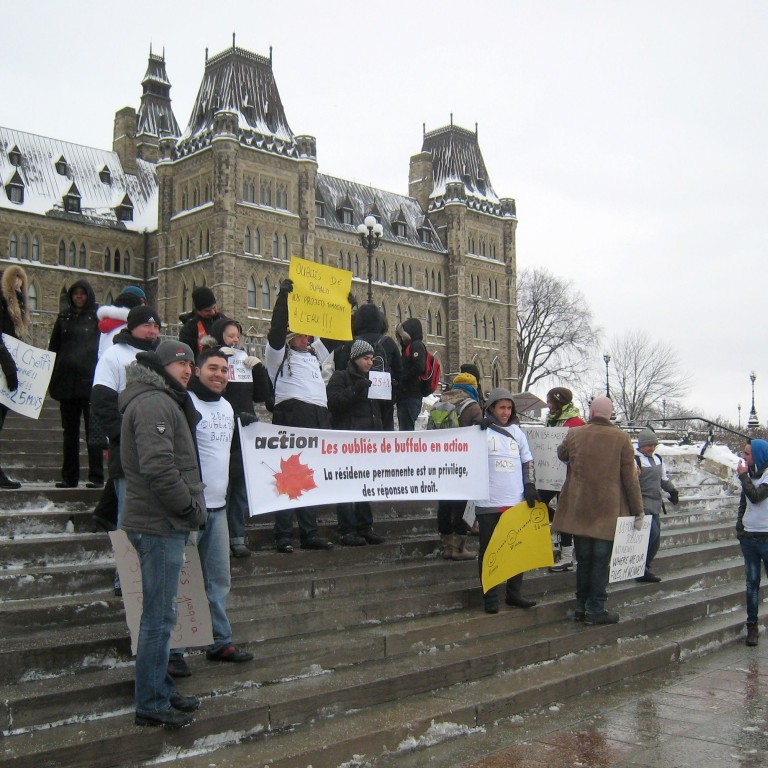 Update

|
Canada scraps millionaire visa scheme, 'dumps 46,000 Chinese applications'
Tens of thousands of Chinese millionaires in the queue will have their applications scrapped and their application fees returned
Tens of thousands of Chinese millionaires face an uncertain future after Canada's government moved to scrap its controversial investor visa scheme, which has allowed waves of rich Hongkongers and mainland Chinese to immigrate since 1986.
The surprise announcement was made in Finance Minister Jim Flaherty's budget, delivered to parliament in Ottawa on Tuesday. An estimated 45,500 mainland Chinese in the queue for visas in Hong Kong will have their applications "eliminated" and their fees returned.
The announcement came less than a week after the revealed how the scheme was overwhelmed by an influx of applications from mainland millionaires at Canada's Hong Kong consulate. Applications to the scheme were frozen in 2012 as a result, as immigration staff struggled to clear the backlog.
"For decades, [the investor scheme] has significantly undervalued Canadian permanent residence, providing a pathway to Canadian citizenship in exchange for a guaranteed loan that is significantly less than our peer countries require," Flaherty's budget said.
Under the scheme, would-be migrants worth a minimum of C$1.6 million (HK$11.2 million) loaned the government C$800,000 interest-free for a period of five years. The simplicity and low relative cost of the risk-free scheme made it the world's most popular wealth migration programme.
A parallel investor migration scheme run by Quebec remains open, although it has been capped at a modest 1,750 applicants per year, with a maximum 1,200 from any one country.
Flaherty also announced the scrapping of a smaller economic migration scheme for entrepreneurs. Citizenship and Immigration Canada said yesterday that the investor queue stood at 65,000, and 70 per cent of the backlog, as of January last year, was made up of mainlanders whose applications were being processed in Hong Kong. That suggests about 45,500 mainlanders queuing via the SAR will have their applications scrapped.
The Immigrant Investor Programme, which has brought about 185,000 migrants to Canada, was instrumental in facilitating an exodus of rich Hongkongers in the wake of the 1989 Tiananmen crackdown and in the run-up to the handover. More than 30,000 Hongkongers immigrated using the scheme. About 67,000 mainlanders have migrated to Canada under the IIP.
Ma Xiaoxue, an agent with immigration consultancy firm Well Trend in Beijing, said the change would have little effect as most firms started adjusting the direction of their businesses two years ago when the scheme was frozen.
"We haven't handled investment immigration to Canada for a long time. We don't care about the new rule," said Ma.
This article appeared in the South China Morning Post print edition as: Wealthy Chinese frozen out as visa scheme cut