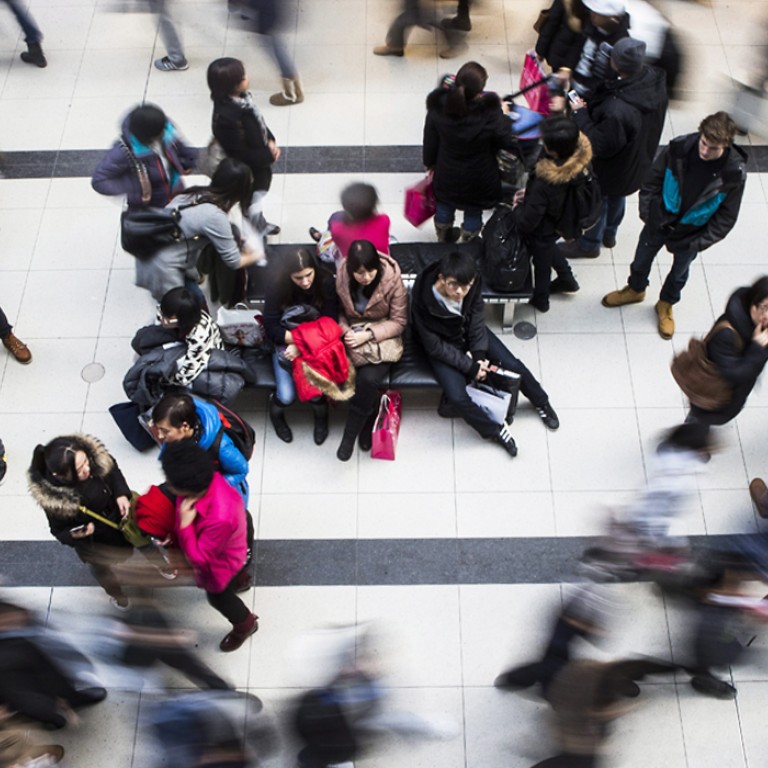 Mainland millionaires turning backs on Canada and looking to the US and Europe, say migration agencies
Millionaires are looking elsewhere after axing of investor visa scheme, with the US and Europe the prime alternatives, migration agencies say
A rising number of wealthy Chinese are moving to the US and Europe because their once-favourite destination, Canada, has been scaling back entry, migration agents say.
Hong Kong-based immigration consultants are also trying to provide would-be migrants with alternative programmes after the scrapping of Canada's investor visa scheme.
Wang Pin, a Chinese-born Canadian, said he had to close his immigration consultancies in Toronto, Canada's largest city, and Shandong province last year when business shrank.
"My firm has done badly over the past two years after applications to the Immigrant Investor Programme were frozen in 2012," said Wang. "For Canada, the advantage of attracting migrants is being lost as most Chinese want to move to other countries. They have to wait for an uncertain time if they choose Canada."
The Canadian government on Tuesday officially terminated the controversial investor visa scheme, which has allowed Chinese millionaires to emigrate since 1986. About 45,000 mainland applications in the waiting list for visas will no longer be processed and applicants will have their fees refunded.
"I think I made a good choice," said Hu Xiaofeng, a Zhejiang banker who obtained permanent residency in the US last year through an investment programme.
"I wanted to move to Canada, but my agent told me the process was more complicated and the chances of obtaining Canadian residency status were slim."
Despite Canada being his first choice, Hu said there was little difference between Canada and the US. "The important thing is to move away. I don't speak English so the destination really doesn't matter," he said.
The US has been promoting its investor scheme in China and allows foreigners to invest a minimum of US$500,000 in exchange for a green card.
At the same time, European countries have become more popular destinations by providing incentives to attract investment from rich Chinese after the global financial crisis in 2008.
But the US investor immigrant scheme, known as the EB-5 visa, may be the biggest immediate beneficiary of Chinese investors who had previously been flocking to Canada.
"It will be a windfall for the US," said immigration lawyer Eugene Chow, principal of law firm Chow King & Associates.
He said: "The programme, which had previously been met with a yawn because of onerous eligibility requirements, has suddenly taken off."
More than 80 per cent of the 6,500 applications filed for the EB-5 visa in the current financial year were from mainland investors, he added.
Civitas Capital Group CEO Daniel Healy said the EB-5 scheme was virtually "unknown" just three years ago.
But he added: "Demand for permanent residency in the US through investment is exceeding supply now ... this fiscal year is likely to be the first where the programme will max its quota."
Other beneficiaries of the Canadian scheme's closure include Portugal, where non-EU citizens can obtain "golden residence permits" for just €1 million (HK$10.6 million) in capital investment or €500,000 in any type of real estate.
Greece offers five-year residency visas to anyone investing €250,000 in real estate, while Cyprus offers residency visas for €300,000. Australia is another popular alternative to Canada, especially after Canberra started a programme in 2012 that gives permanent residency to anyone investing A$5 million (HK$35 million). At least 65 per cent of Australian "significant investor" visas had been granted to mainlanders and 91 per cent of the 545 applicants for the permits since the scheme began just over a year ago were Chinese nationals, according to figures from the Australian Department of Immigration and Border Protection.
The Caribbean island-state of St Kitts and Nevis is also expected to benefit - citizenship and a passport can be obtained, without physical presence, for a "donation" of US$250,000 or real estate investment of US$400,000.
Ma Xiaoxue , an immigration consultant at Well Trend in Beijing, said the company had been consistently advising clients over the past two years to consider countries other than Canada.
"Chinese people love to move to Canada. They want to be part of the welfare system that Canada is famous for, and to enjoy the outstanding scenery," Ma said.
"But they certainly have more options now that Canada's immigration policies are not so welcoming."
Another agent, Sherry Li, of the Toronto-based Henry Global Consulting Group, said the company switched its focus from Canada to the US last year.
"For a long time the company derived most of its income from sending Chinese to Canada, but when that become uneconomic the company started looking for other ways," Li said.
But immigration consultant Mary Chan Siu-yee, of Hong Kong-based Rothe International Canada, said the US EB-5 visa programme may prove too high a risk for many immigrant families, who would face deportation if a business were to fail.
Chan suggested that Canada-focused business would be slightly affected, but added: "The trend to emigrate to Canada will not change.
"Everyone knows that when the investor scheme reopens, it will be much more expensive. But money is not a big factor for many applicants."
This article appeared in the South China Morning Post print edition as: Canada 'is losing its appeal for mega-rich'