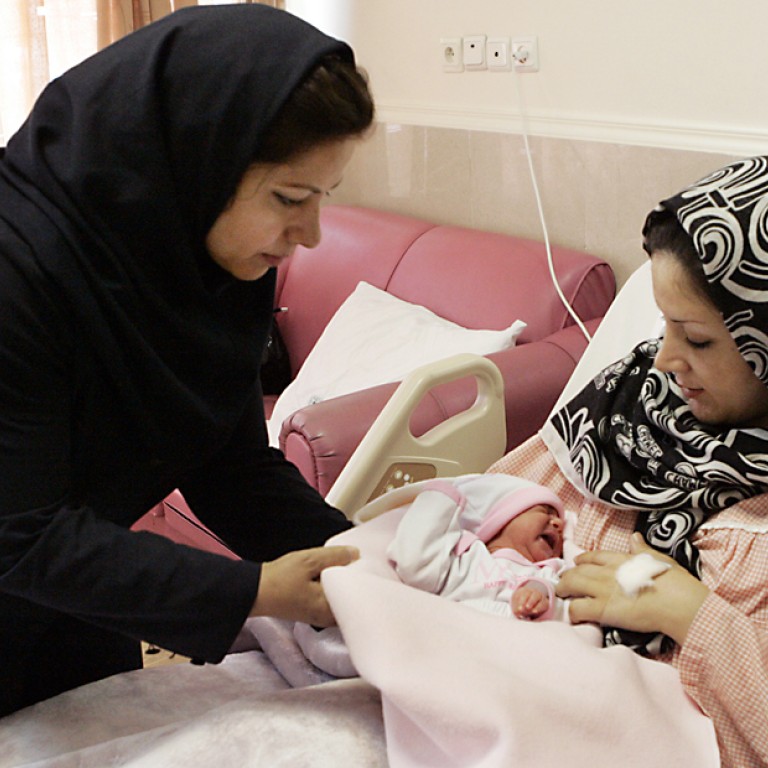 Iran back flip on population likely as Ayatollah Khamenei calls for change
Tehran aiming to boost birth rate with ban on vasectomies and new rules for abortions
Iran's parliament is seeking a ban on vasectomies and a tightening of abortion rules as the country moves away from its progressive laws on family planning in an attempt to increase the birth rate.
Two decades after Iran initiated an effective birth-control programme, including subsidised male sterilisation surgeries and free condom distribution, the country is to change course.
Last year the supreme leader, Ayatollah Ali Khamenei, criticised existing policy on contraception, describing it as an imitation of western lifestyle.
He has urged the government to tackle what he believes to be an ageing population and to double the number of people in Iran from 77 million to at least 150 million.
This week the conservative-dominated parliament voted to discuss banning vasectomies and to punish those involved in encouraging contraceptive services and abortions, local agencies reported.
The semi-official Fars news agency reported that an overwhelming majority of Iranian MPs had consented to consider the bill. Given the influence of Khamenei among MPs, the proposals are likely to pass.
"If we move forward like this, we will be a country of elderly people in a not too distant future," Khamenei said in October, according to Fars. "Why do some [couples] prefer to have one ... or two children? Why do men or women avoid having children through different means?
"The reasons need to be studied. We are not a country of 75 million, we have [the capacity] to become at least 150 million people, if not more."
Khamenei has made similar remarks in other speeches, prompting authorities to slash subsidies for vasectomies and curb the budget for family planning programmes. Under Mahmoud Ahmadinejad's presidency, the government promised free gold coins if couples had more babies.
It is not clear whether the health ministry approves of the latest parliamentary bill but it would be unlikely to challenge Khamenei's views on the issue, at least publicly.
Despite this, Iran holds relatively progressive views on issues such as fertility treatment, stem cells, surrogacy, sex-change operations and contraceptive services, most of which are heavily government-subsidised.
This article appeared in the South China Morning Post print edition as: Iran weighs new laws to double population