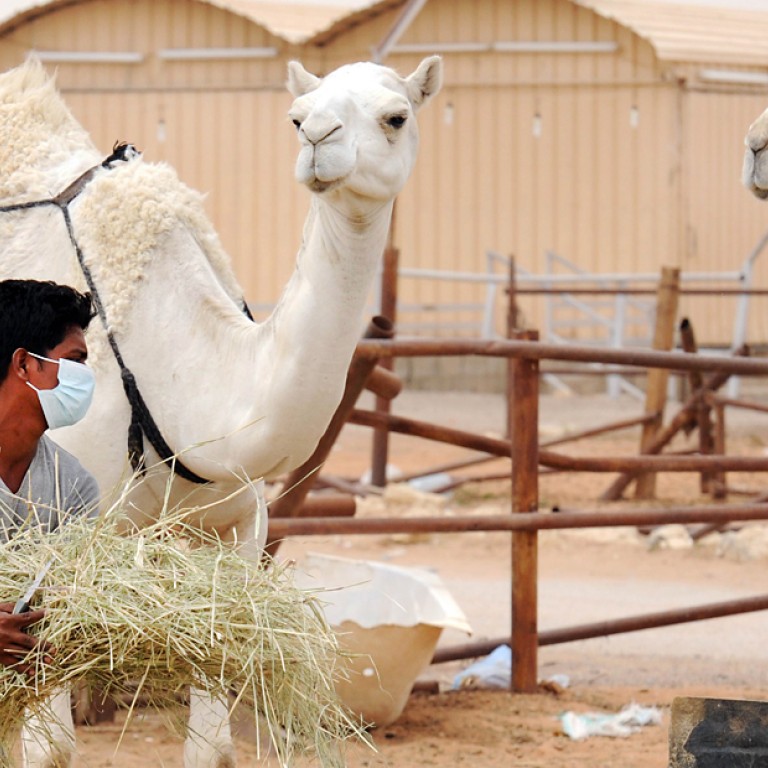 Mers more widespread than thought after infected camels found in northern Africa
Respiratory virus found in camels in Nigeria, Tunisia and Ethiopia
The deadly respiratory virus that has spread from Saudi Arabia around the world was found in camels in Nigeria, Tunisia and Ethiopia, showing the pathogen is more widespread than previously known.
Middle East respiratory syndrome, a coronavirus also known as Mers, was found in almost all blood samples taken from 358 dromedary camels in Nigeria and 188 camels in Ethiopia, according to a study published online by the journal.
In Tunisia, Mers was found in 54 per cent of adult camels, and in all of the animals from one southern province.
The findings add to previous studies that have found the virus in camels in Spain's Canary Islands and Egypt, as well as in several nations on the Arabian peninsula, and suggest that there may be undiagnosed human cases in Africa, researchers from the Netherlands wrote in the study.
The blood samples were collected between 2009 and 2011, suggesting the virus was circulating well before 2012 when the first human case was identified.
"The possibility exists that Mers illness occurred before its discovery in 2012 and that such infection has been overlooked in the areas with evidence for virus circulation among animals during the past 10 years," the authors wrote in the journal, published by the US Centres for Disease Control and Prevention.
Mers has sickened at least 614 people, killing 184 of them since 2012, according to the World Health Organisation. While most of the cases and deaths have been in Saudi Arabia, infections have appeared in Europe, Africa, Asia and the United States. All cases are linked to people who live in or have travelled to the Middle East, or who were exposed to someone who did.
The WHO last week decided not to declare Mers a global health emergency, citing the lack of evidence for sustained human-to-human transmission. Most infections had been due to poor infection-control practices in hospitals, the WHO said.
Mers, which belongs to the same family of pathogens as Sars, causes fever, cough and shortness of breath, leading in severe cases to respiratory failure, organ failure and death.
People with weakened immune systems such as the elderly and those with diabetes, cancer or chronic lung disease are most at risk. There's no vaccine and no specific treatment.
The potential route of transmission from camels to humans isn't well understood. Many cases have occurred among camel herders and people who visited camel farms or consumed unpasteurised camel milk.
This article appeared in the South China Morning Post print edition as: Mers more widespread than thought