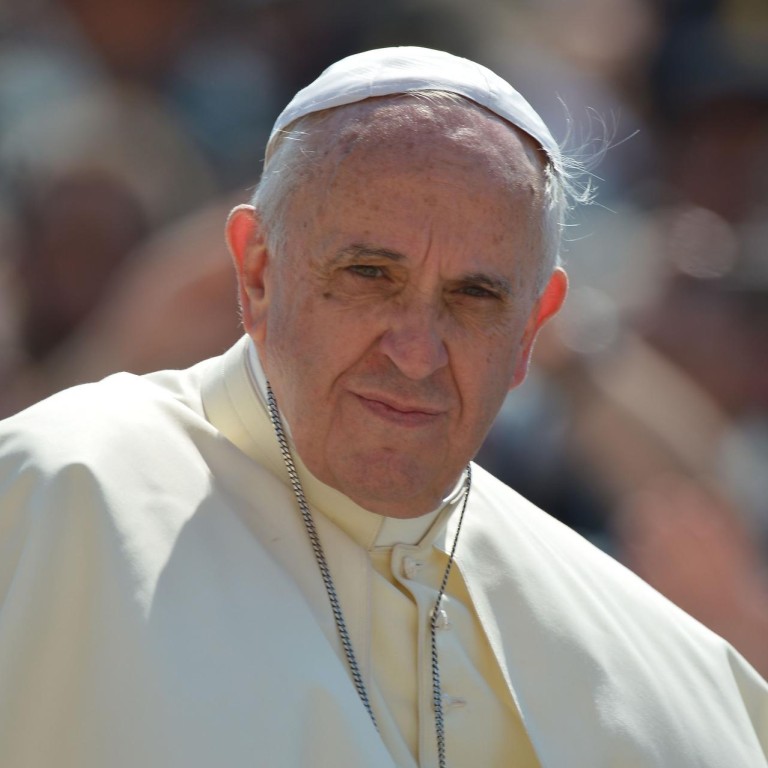 Pope apologises to victims of sex abuse by priests abuse for 'sins and grave crimes'
Francis criticises 'a complicity that cannot be explained' on the part of church leaders
Pope Francis slammed the "complicity" of Catholic Church leaders in covering up sexual abuse yesterday, after his first meeting with victims of paedophile priests.
The pope told the six he was sorry for "the sins and grave crimes of clerical sexual abuse committed against you".
"So much time hidden, camouflaged, with a complicity that cannot be explained. I know that these wounds are a source of deep and often unrelenting emotional and spiritual pain, and even despair. Some have even had to deal with the terrible tragedy of the death of a loved one by suicide," he added.
"The deaths of these so beloved children of God weigh upon the heart and my conscience and that of the whole church," the 77-year-old said.
"I beg your forgiveness, too, for the sins of omission on the part of Church leaders who did not respond adequately [to sex abuse reports]."
Six victims from Britain, Germany and Ireland met the pontiff at his private residence near Saint Peter's Basilica. The private meeting had been hotly awaited by victim support groups who have criticised the Argentinian for not acting earlier.
Francis has been slow to speak out on an issue which has scarred the church's image for over a decade, but in May he branded the sexual abuse of children by priests a crime comparable to a "satanic mass" and promised "zero tolerance".
Vatican watcher John Allen said the pope may be wary of blackening the name of innocent priests who find themselves accused of crimes they have not committed.
"As he presses for 'zero tolerance,' Francis also may be worried about the risk of encouraging false allegations by creating the impression that any charge, however unmerited or malicious, may permanently damage someone's reputation and career," Allen wrote in the .
Last year Francis strengthened Vatican laws on child abuse, broadening the definition of crimes against minors to include paedophilia - though the legislation only covers clergy and lay people who work in or for the Vatican, not the universal Catholic Church.
A historic first trial against a former ambassador to the Vatican is expected to take place after Polish archbishop Jozef Wesolowski - former papal envoy to the Dominican Republic - was convicted of sex abuse by a Church tribunal last month and defrocked.
But the Vatican's continued insistence on keeping secret its inquiries into suspect priests has angered victims and campaigners on their behalf.
Victims groups have said the pope had a spotty record of dealing with abuse cases in Argentina when he was archbishop of Buenos Aires, and victims from that country sent him a letter asking him why they were not invited.
"This fact pains us," four victims of sexual abuse by priests said in a letter sent to the pope.
"You must know the things that happen here and why the victims have been fighting for so many years, as well as the new cases that are surfacing," said the letter, signed by four victims.
The sexual abuse scandal has haunted the Catholic Church for over two decades but became a major issue in the United States about 10 years ago.
Since then it has also disgraced local churches in Ireland, Germany, Belgium, the Netherlands and other countries and badly tarnished the Church's worldwide image.
The Vatican says 3,420 credible accusations of sexual abuse by priests had been referred to it in the past 10 years and 824 clerics defrocked.
The church in the United States has paid US$2.5 billion in compensation to victims.
This article appeared in the South China Morning Post print edition as: Pope tells victims he's sorry for priests' sex abuse