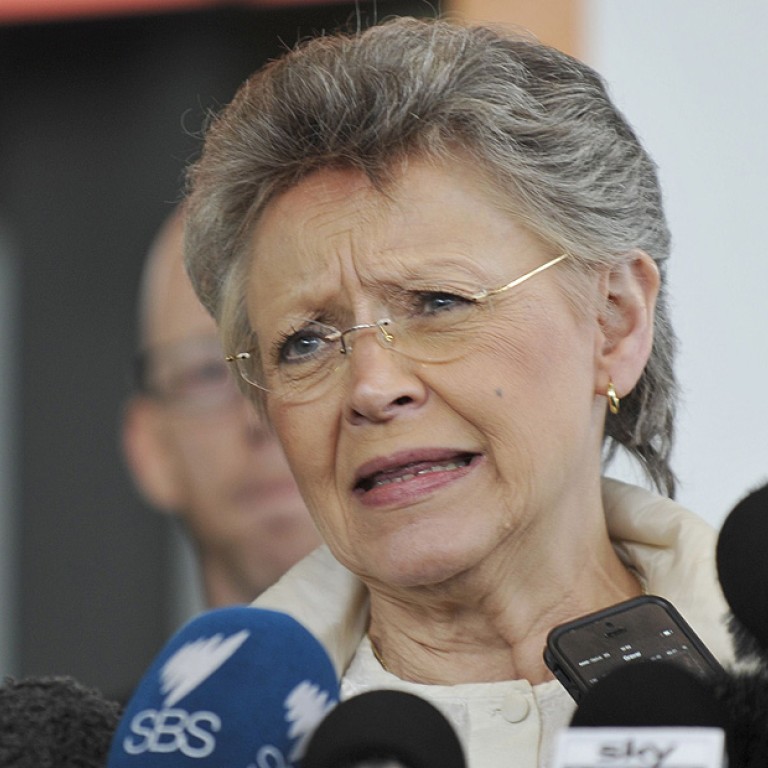 Aids conference vows to honour colleagues killed in MH17 downing
Melbourne Aids 2014 Conference organisers lament loss of six colleagues travelling on Malaysia Airlines flight MH17
Delegates at a global Aids conference vowed on Saturday to renew efforts to end the deadly disease in honour of the commitment of colleagues killed when Malaysia Airlines Flight MH17 came down over Ukraine.
The Boeing 777 was en route from Amsterdam to Kuala Lumpur when it was apparently brought down by a surface-to-air missile on Thursday in an area of eastern Ukraine where Moscow-backed rebels have been fighting government forces.
At least six people on the flight, including Joep Lange, a leading light in the field of Aids research, were heading to the AIDS 2014 Conference in Melbourne, according to the International AIDS Society (IAS) which organises the event.
The number was much lower than earlier feared, with some initial reports indicating as many as 100 delegates had lost their lives on the flight.
Lange's partner, Jacqueline van Tongeren, who worked for the Amsterdam Institute for Global Health and Development, was also killed along with two members of the AIDS Action Europe organisation, a campaigner for STOP AIDS NOW! and Glenn Thomas, a spokesman for the World Health Organisation.
"This is a moment of deep sadness for the world," IAS President Francoise Barre-Sinoussi told reporters outside the convention centre where the conference is due to open on Sunday.
"The extent of our loss is hard to comprehend and express. Our colleagues were travelling because of their dedication to bringing an end to Aids. We will honour their commitment and keep them in our hearts as we begin our programme on Sunday."
Barre-Sinoussi, who won a Nobel Prize for her part in identifying the human immunodeficiency virus (HIV), said there would be a moment of silence during the opening ceremony to remember those who had died.
Tables had also been set up with condolence books for any of the 12,000 expected participants to sign.
Barre-Sinoussi said it was too early to say what impact the loss would have on Aids research, but said colleagues should work together as a tribute to those who had died.
Inside the conference centre, delegates who had travelled from around the world expressed their shock.
Karen Hawke, an Australian PhD student presenting a paper on HIV drug resistance, said she could not believe what had happened.
"It's taken a lot of excitement out of coming here and hearing about the new research," she said, as she scoured the internet for information on the identities of passengers on the Malaysian plane.
Clive Ingleby, a British global adviser for health and HIV at the Voluntary Services Overseas, said he expected the conference to "sombre and reflective".
But he believed the deaths would rally the Aids community.
"The Aids movement is a resilient movement. Even though there's deep shock and grief, people will pull together and want to come back stronger. We'll come out of this with a renewed sense of purpose if only to honour the people we've lost," he said.