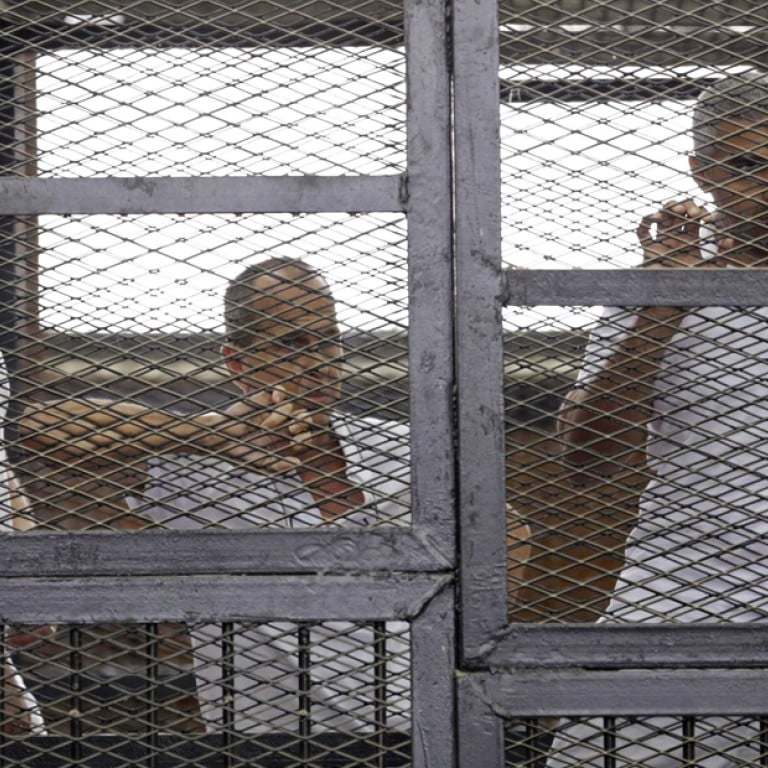 Australian reporter imprisoned in Egypt for aiding the Muslim Brotherhood to appeal
Peter Greste, a veteran journalist with wide experience of reporting on conflicts around the world, will appeal against his conviction in an Egyptian court and seven-year sentence
An Australian journalist working for the Qatar-based broadcaster Al-Jazeera will appeal against his conviction on charges that he aided Egypt's outlawed Muslim Brotherhood, his brother said on Friday.
Journalist Peter Greste's brother Mike Greste said a Cairo legal firm had been appointed and was in the process of lodging the Al-Jazeera-funded appeal. Family spokeswoman Heidi Ross said she could not say whether the journalist's two Al-Jazeera colleagues would also appeal against their convictions.
"We have to have faith in the Egyptian system," Mike Greste told reporters in the family hometown of Brisbane, Australia.
"We have to exhaust all legal channels prior to ... taking other strategies," he added, referring to options including appealing to President Abdel-Fattah el-Sisi for clemency.
An Egyptian judge released his reasoning on Wednesday for harsh sentences issued against Greste, Egyptian-Canadian acting bureau chief Mohammed Fahmy and Egyptian producer Baher Mohammed.
Each was sentenced to seven years over convictions linked to aiding the Muslim Brotherhood, which the government declared a terrorist organisation after the military's ouster of Islamist President Mohammed Morsi, a Brotherhood leader.
Under Egyptian law, now that the judge has released his reasoning, the defendants can appeal against the verdicts before the Court of Cassation, the highest court of appeal.
The sentencing of the three journalists on June 23, after a five-month trial described as a "sham" by rights groups, caused an international outcry.