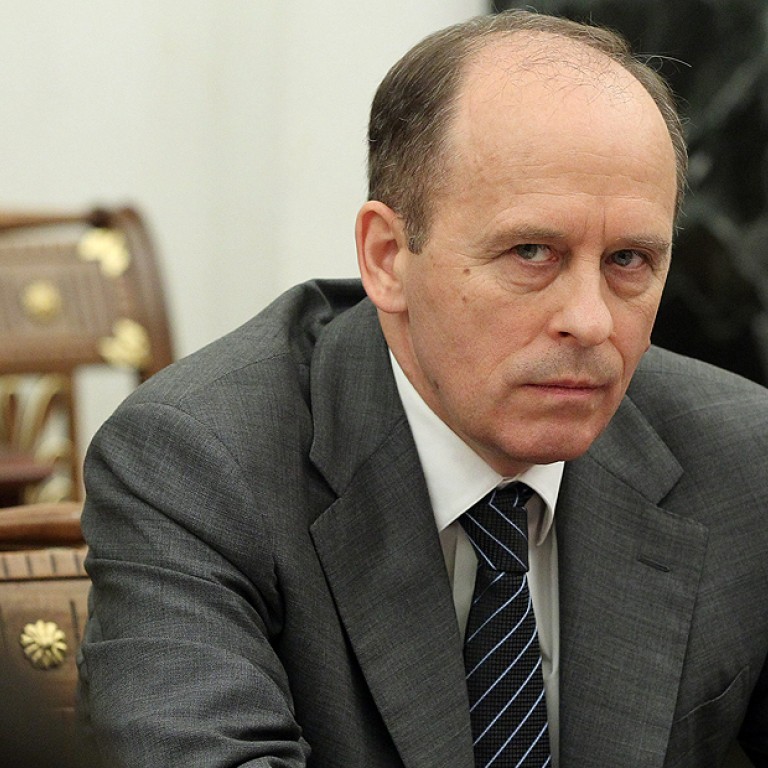 Update

|
EU hits Russian intelligence chiefs in new round of sanctions over Ukraine
European Union announces broadened sanctions on Russia targeting 15 new individuals and 18 entities with asset freezes and visa bans
The European Union announced on Saturday it had widened its sanctions against Russia over Moscow's role in conflict-torn Ukraine to include the heads of intelligence services.
The Russian foreign ministry responded later on Saturday, saying the measures put at risk international cooperation over security issues 
The director of the FSB security service, Alexander Bortnikov, and the head of the Russian Foreign Intelligence Service, Mikhail Fradkov are on the new list of 15 people and 18 entities targeted by an asset freeze and visa bans, the EU's Official Journal said. Also on the list is Chechen President Ramzan Kadyrov.
In total, 87 people and 20 entities are on the extended list.
Bortnikov and Fradkov, both members of the Russian Security Council, are included for being "involved in shaping the policy of the Russian government threatening the territorial integrity, sovereignty and independence of Ukraine," the Official Journal said.
Kadyrov "made statements in support of the illegal annexation of Crimea and in support of the armed insurgency in Ukraine," it added.
It said that the Chechen leader also "expressed his readiness to send 74,000 Chechen volunteers to Ukraine" if asked.
Among the entities are several companies with headquarters in Crimea, the Ukrainian peninsula that was annexed by Russia in March.
The new list, which is due to be finalised on Tuesday, could include oligarchs close to Russian President Vladimir Putin, diplomatic sources said.
The 28-member EU is also prepared from next week to adopt economic sector sanctions, in the area of access to financial markets, arms sales, energy technology as well as technology with dual civilian and military uses.
The EU was earlier reluctant to adopt the tougher economic sector measures proposed by Washington but the alleged shooting down of Malaysia Airlines flight MH17 by pro-Moscow rebels in eastern Ukraine with a Russian-made missile has forced a clear change in thinking, although divisions clearly remain.